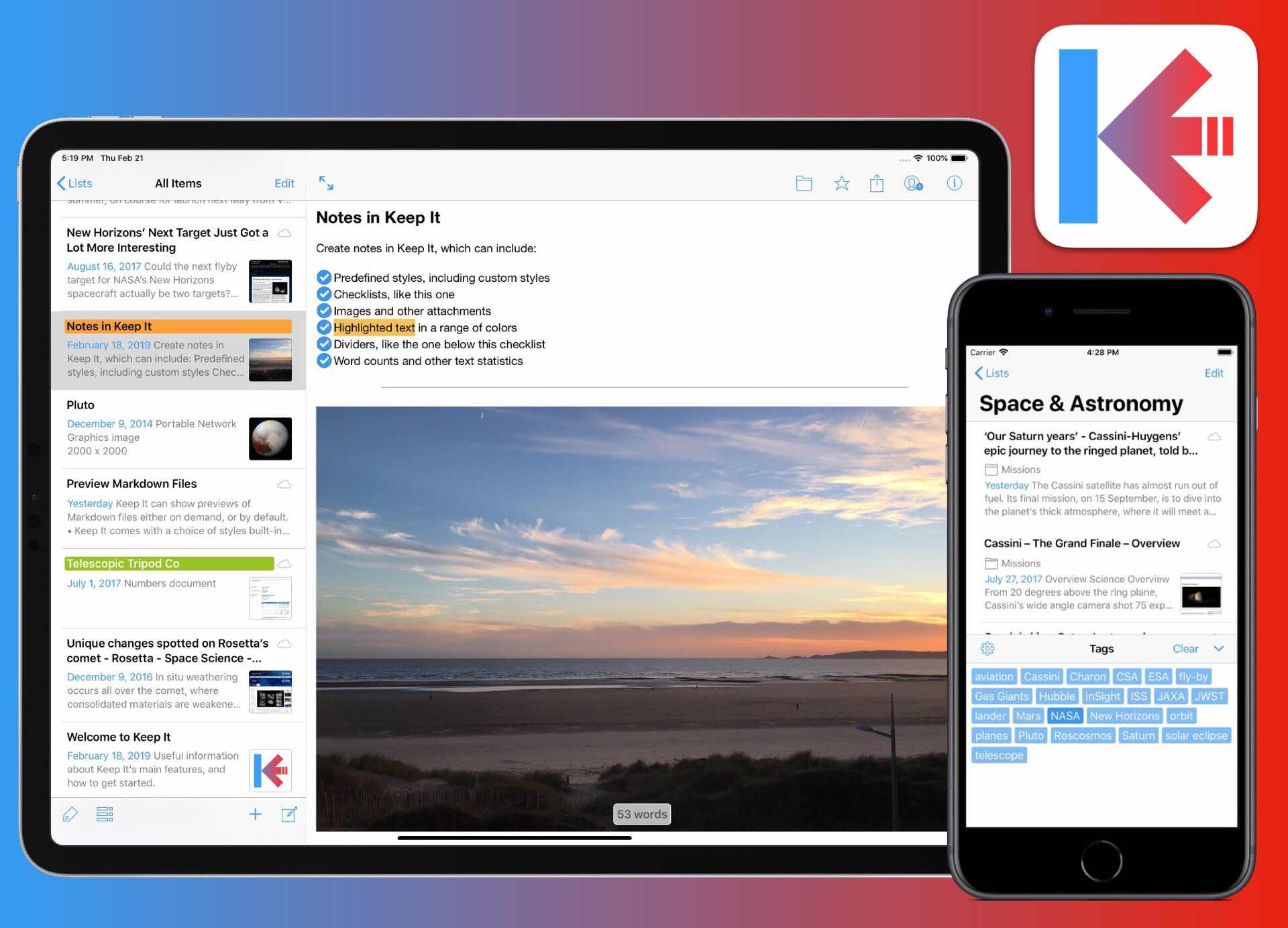 "Keep It" is the Best Evernote Replacement App for Long-Term Research
Yesterday over at our sister site The Sweet Setup, we selected the iOS app Keep It as the best replacement for Evernote in terms of doing long-term research, especially on iPad.
Like Evernote and its ilk, Keep It is a combination of notebook, scrapbook, and organizer that can handle just about anything you throw at it — web pages, images, PDFs (with full OCR support), text documents (Markdown, rich text, and plain text), videos, audio files, notes of your own making…you name it. Once something is captured, the contents of that item are easily searchable later — right down to any recognizable text within PDFs and images — with suggestions appearing as you type. Specific searches can be saved for later reuse.
If you're a stickler about organization, Keep It's got that in spades too. Saved items can be tagged, color-labeled, and kept in folders and/or bundles. They can also be individually encrypted with a password, if you're keeping sensitive information within Keep It. Everything you do in the iOS app syncs with the Mac version and vice versa.
As our friend Federico Viticci wrote in his list of must-have apps for 2018:
Think of [Keep It] as a mix of DEVONthink and Evernote, but not as bloated as the latter, more integrated with iOS than the former, and nicer looking than both of them.
Both the iOS and Mac versions of Keep It are free to download and offer a 14-day free trial after signing up. To continue using either one afterward, you'll need to sign up for amonthly or yearly subscription, which is charged for each platform independently — there's no combo subscription:
iOS: $10/year or $1.50/month
Mac: $20/year or $2.50/month
In the Mac app's case, you also have the option of buying it outright for $50.