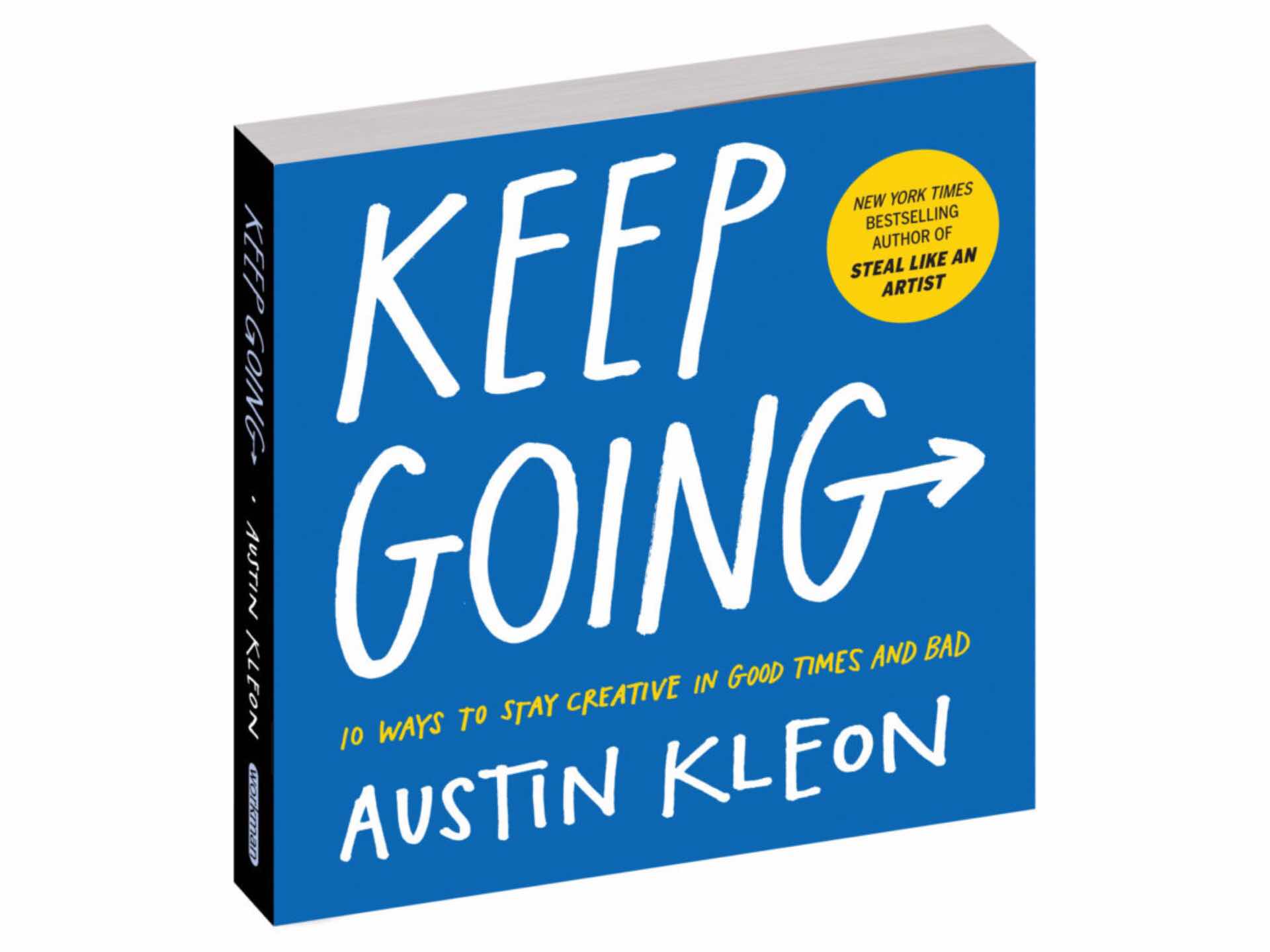 'Keep Going' by Austin Kleon
From the author of bestsellers such as Steal Like an Artist and Show Your Work! comes a new book called Keep Going: 10 Ways to Stay Creative in Good Times and Bad, which aims to help you stay creative, focused, and true to yourself in the face of personal burnout and external distractions.
From the description:
The creative life is not a linear journey to a finish line, it's a loop—so find a daily routine, because today is the only day that matters. Disconnect from the world to connect with yourself—sometimes you just have to switch into airplane mode. Keep Going celebrates getting outdoors and taking a walk (as director Ingmar Bergman told his daughter, "The demons hate fresh air"). Pay attention, and especially pay attention to what you pay attention to. Worry less about getting things done, and more about the worth of what you're doing. Instead of focusing on making your mark, work to leave things better than you found them.
The chapter titles will give you some idea of what to expect in the book:
| | |
| --- | --- |
| 1. | "Every Day is Groundhog Day" |
| 2. | "Build a Bliss Station" |
| 3. | "Forget the Noun, Do the Verb" |
| 4. | "Make Gifts" |
| 5. | "The Ordinary + Extra Attention = The Extraordinary" |
| 6. | "Slay the Art Monsters" |
| 7. | "You're Allowed to Change Your Mind" |
| 8. | "When in Doubt, Tidy Up" |
| 9. | "Demons Hate Fresh Air" |
| 10. | "Plant Your Garden" |
Get the book in these formats: