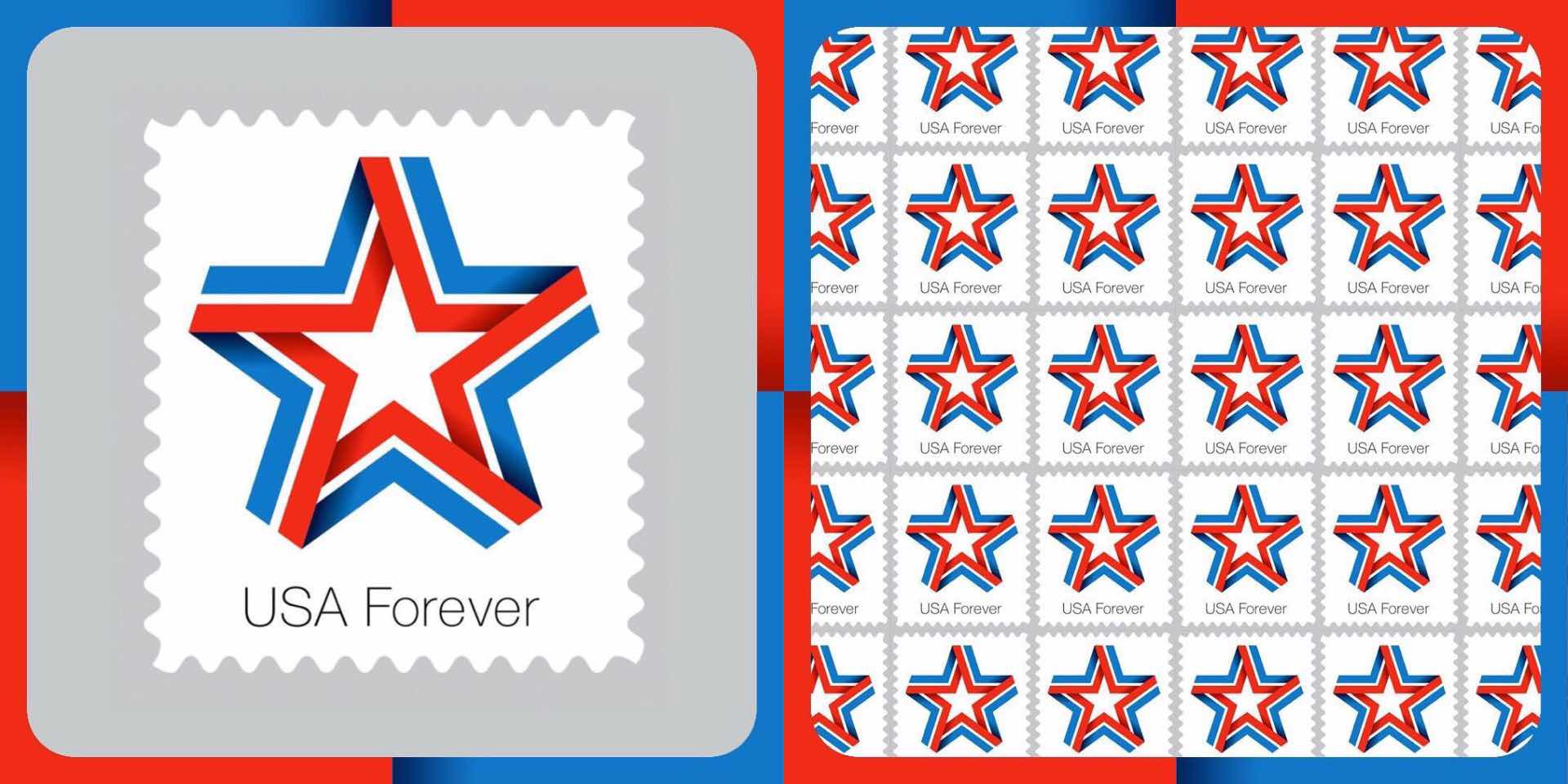 Keep an Eye Out for Aaron Draplin's "Star Ribbon" US Postage Stamp
Big news in our little corner of the design nerd web: Aaron Draplin — of whom we've had a lot to talk about in the past — recently announced on Instagram that he'd been asked to design an American postage stamp. If you know anything about Aaron, you'll understand how big a deal that is for the guy.
From the official announcement:
The Postal Service issues Star Ribbon, a stamp designed to meet the needs of business mailers. The artwork features a digital illustration of a star made of red, white and blue ribbon. The white space in the middle of the ribbon creates a second smaller star. The tri-colored ribbon, folded into a patriotic symbol, is intended to evoke the connectedness of the American people. The stamp will be sold in coils of 10,000 and in panes of 20. Greg Breeding was the art director. Aaron Draplin designed the stamp and created the artwork.
And here's Aaron's reaction to having his design accepted:
You know why I love stamps so much? Because everyone needs a stamp. Everyone gets to enjoy the art on them. Too many times, art and design is only for those who can afford it. Stamps? They are a democratization of design. And that? That's my favorite kind of graphic design.

Here come the waterworks. Wow. I can't wait to tell the clerks on 50th & Sandy Blvd. the big news!
Such a cool bit of news, and I'm so happy for the guy. Now, even Draplin himself doesn't know when the stamp's first day of issue will be, but looking at this page, it looks to be arriving in late March 2019.
Your best bet to be notified of its release is to keep checking the USPS Newsroom, which, delightfully, has its own RSS feed. Congratulations Aaron!