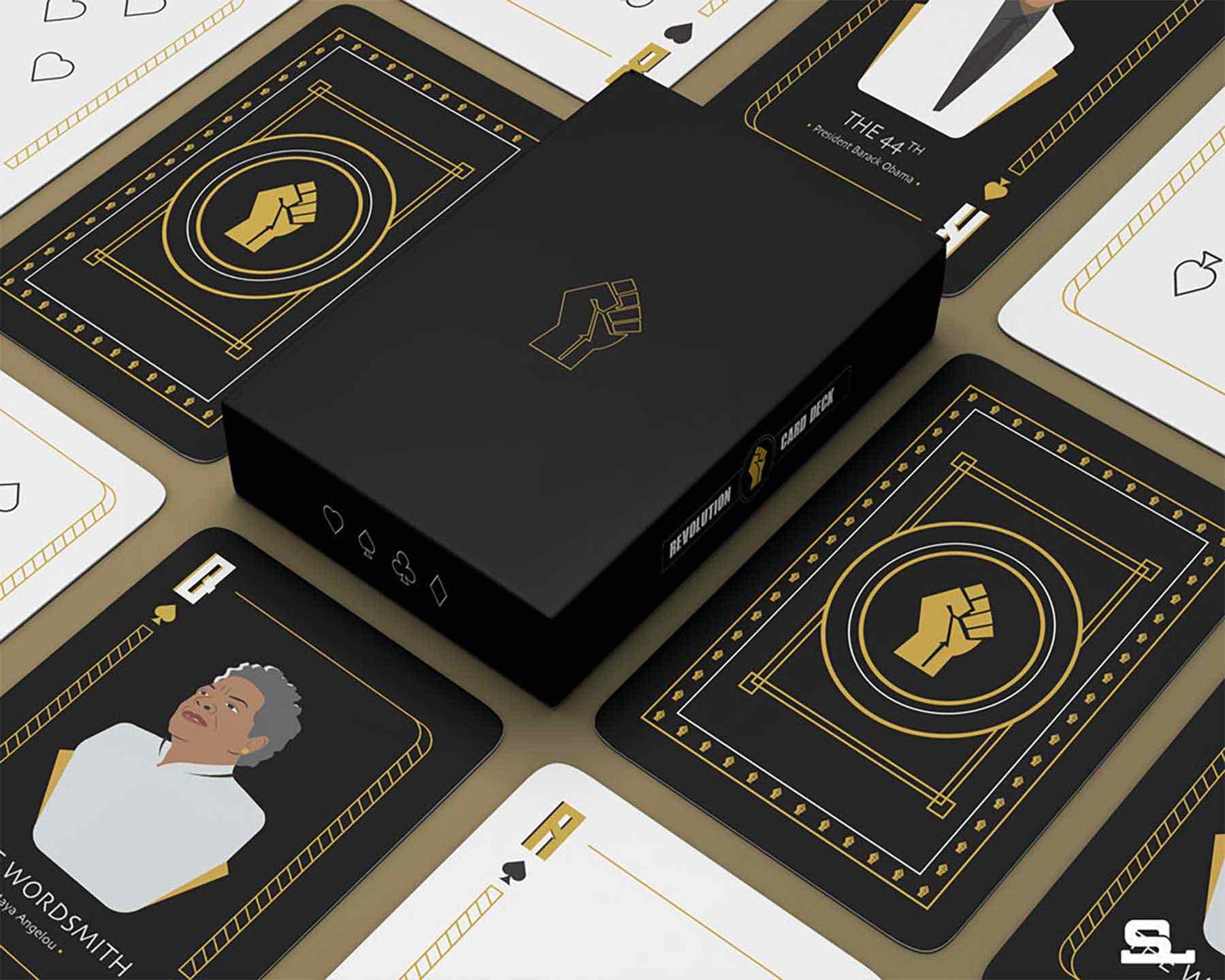 Kearra Johnson's "Revolution Card Deck" Inspired by Black Culture and History
I want people to be able to have conversations about these people while you're at a game night where it's fun, but you also can leave with a powerful conversation or just [be] inspired.



—Kearra Johson of Studio LO
I am absolutely into this Revolution Card Deck created by Kearra Johnson, a 22-year-old digital designer (and Studio LO founder) from Kansas City, MO. She's created a beautiful deck of playing cards where, instead of kings and queens and such, the "royal" card faces portray historically prominent Black figures and leaders like MLK, Rosa Parks, Malcom X, Madam C. J. Walker, Frederick Douglass, and Michelle and Barack Obama.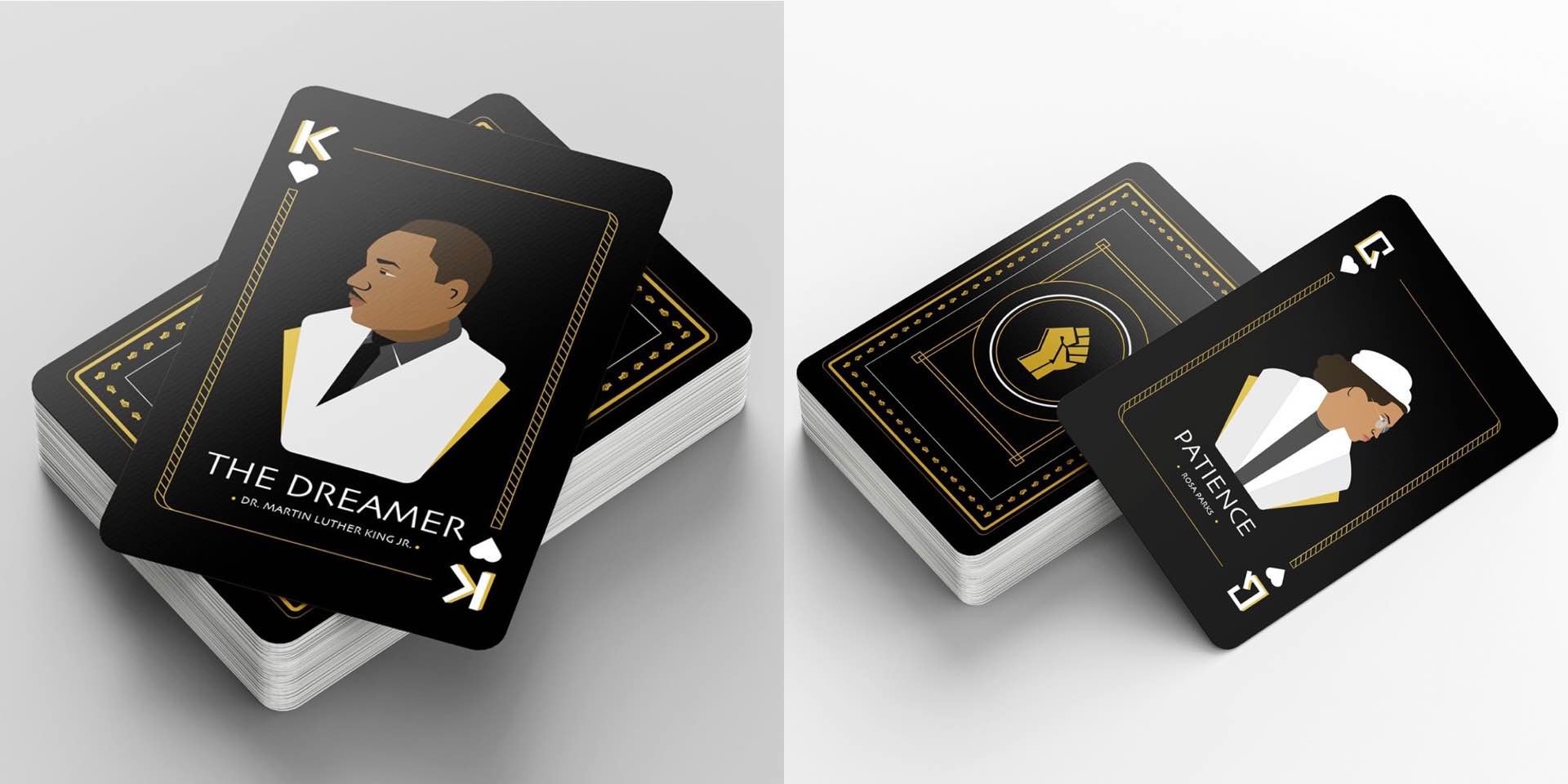 This is the perfect deck in a time when many of us are having hard but necessary conversations about race, representation, activism, and more.
You can buy the Revolution Card Deck directly here for $30, or visit the main Studio LO page to get links to coverage about Johnson's backstory and her inspiration for the deck.