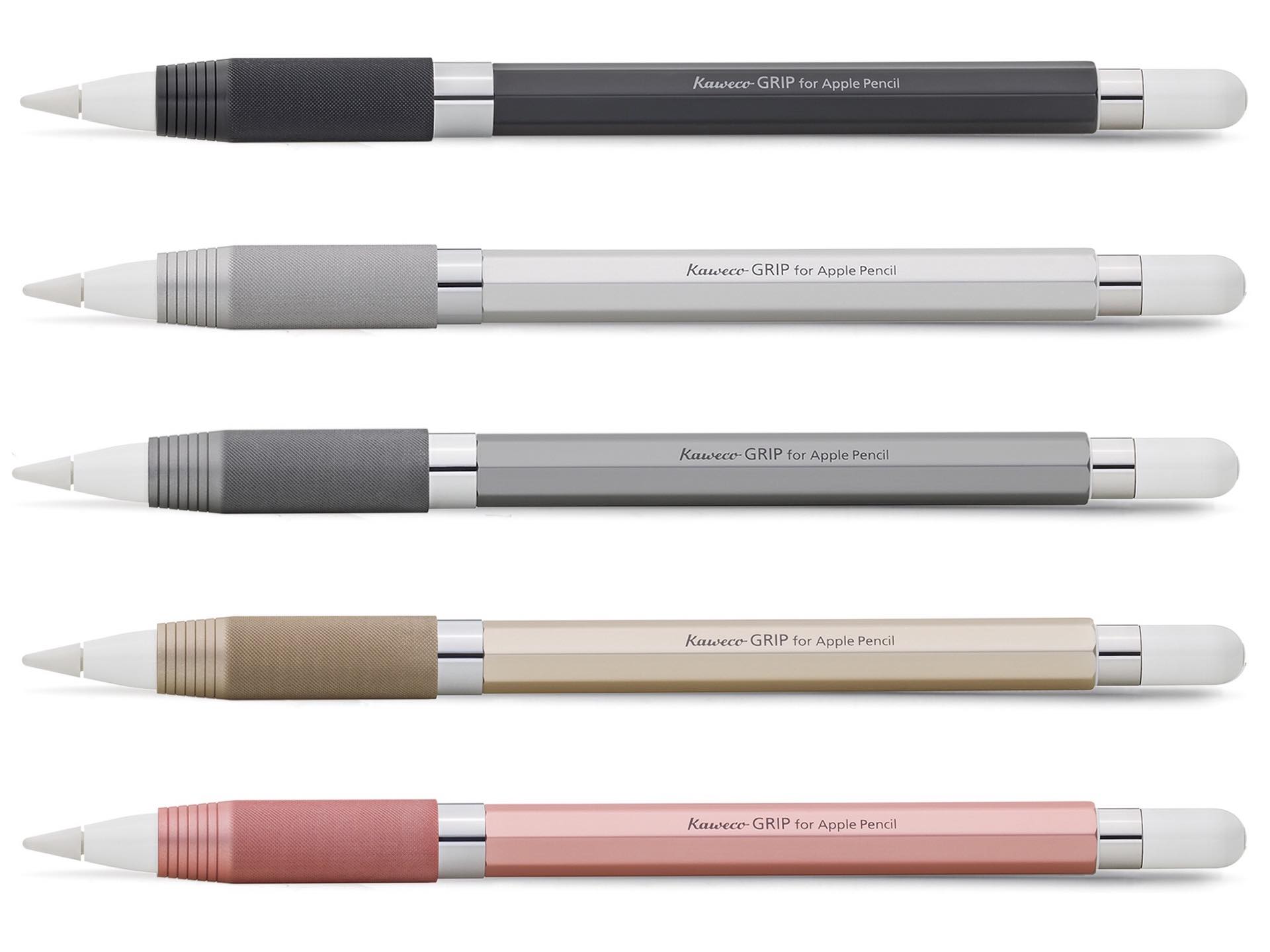 Kaweco GRIP for Apple Pencil
The Kaweco GRIP for Apple Pencil is an anodized aluminum sleeve (with octogonal body) that fits onto your Apple Pencil and protects it from damage while giving it an elegant pen-like appearance. It simply slides on and secures into place with a twist of the knurled grip, and you can continue charging the Apple Pencil like normal while the sleeve is on.
Here's the unfortunate thing: The GRIP is available at the Kaweco-affiliated, Germany-based online shop Mostwanted35 for €34.50 (~$43 USD), which isn't too bad at all for the build quality, but their international shipping fee of €29 (~$36 USD) is almost criminal. Until a vendor here in the US begins offering this item (c'mon JetPens!) then this is your only option.
The GRIP comes in five colors: