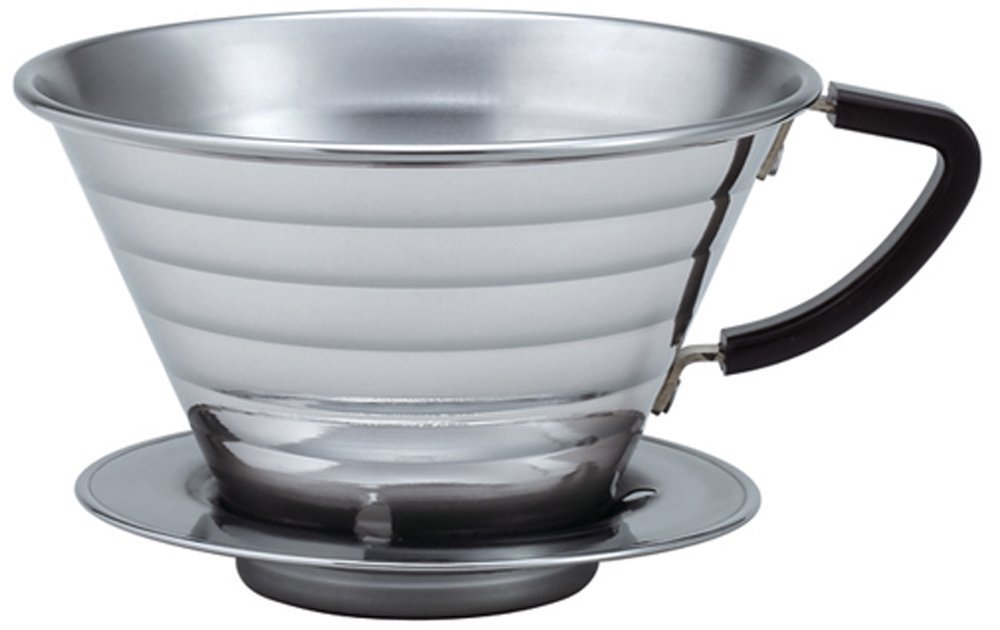 Kalita Wave Stainless Steel Coffee Dripper
While we've featured plenty of pour over brewers and other paraphernalia over the years, it's hard to deny the classic stylishness of the Kalita Wave dripper. This is one we'd recommend if you intend to set up a dedicated pour over station in your kitchen, where the brewing gear will be on full display at all times.
The 185 size ($24) is made to brew 3–4 cups at once, while the smaller 155 model ($22) is for individual servings. Both are made from stainless steel, giving them a sleek look that'll fit into kitchens both retro and modernist. To complete the look, I'd pair the dripper with the Kalita Wave kettle and a metal stand.