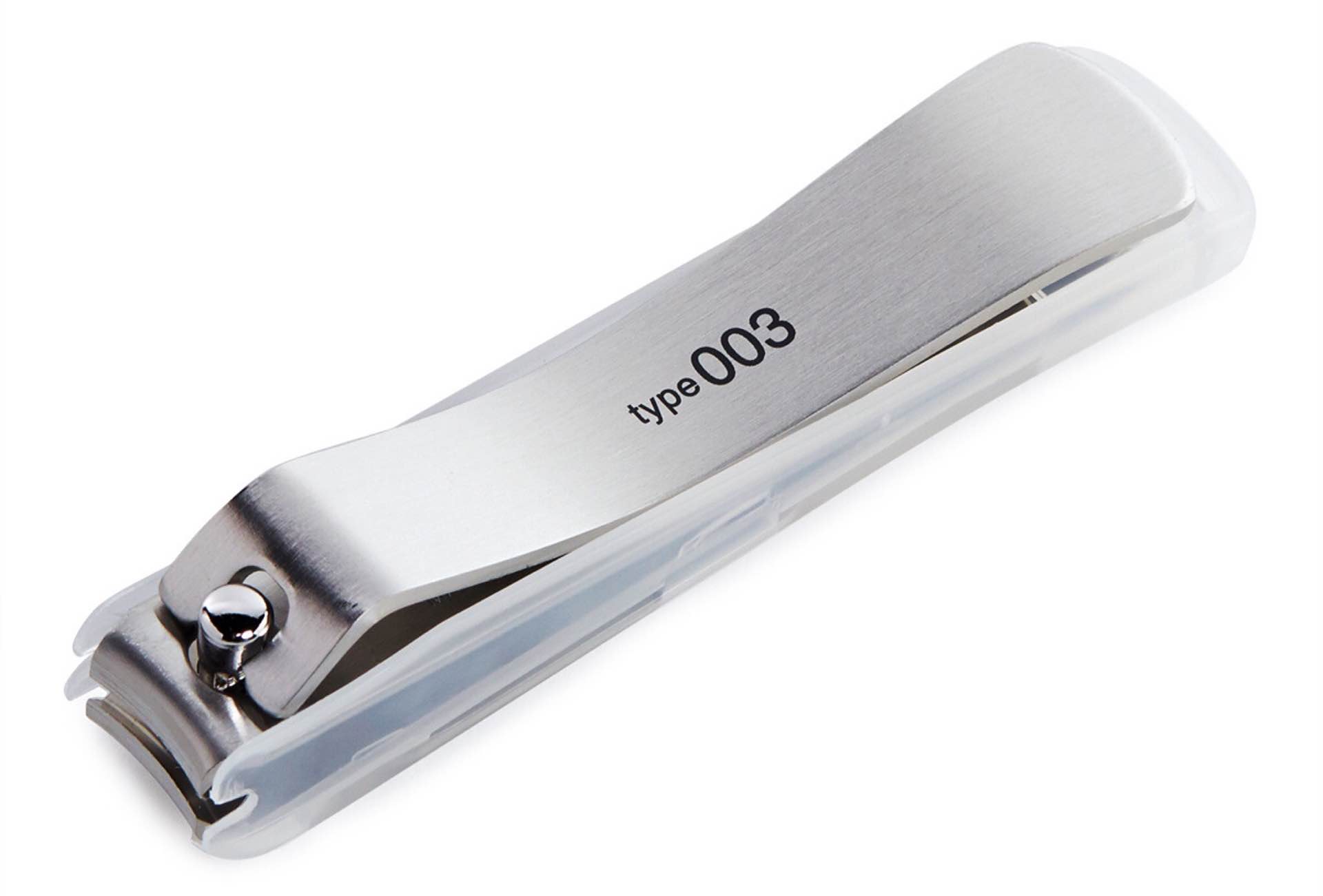 Kai 003 S Nail Clippers
If you're sick of dollar drugstore nail clippers and would like something a step up without dropping money in the double-digits, check out the Japanese-made, Kai 003 S stainless steel clippers. Their curved blade is quite sharp — as well it should be, given the company's track record of making professional-level cutlery — and the lever's movement is incredibly smooth.
Perhaps the best part though is the removable plastic cover that surrounds the base, which acts as a nail catcher to keep the whole process nice and tidy.
Get the 003 S clippers for $9 at Amazon. Keep in mind that their jaw opening is sized for those with smaller fingers; for larger sizes, check out the 003 M and 003 L models. (The latter option works great for clipping toenails.)