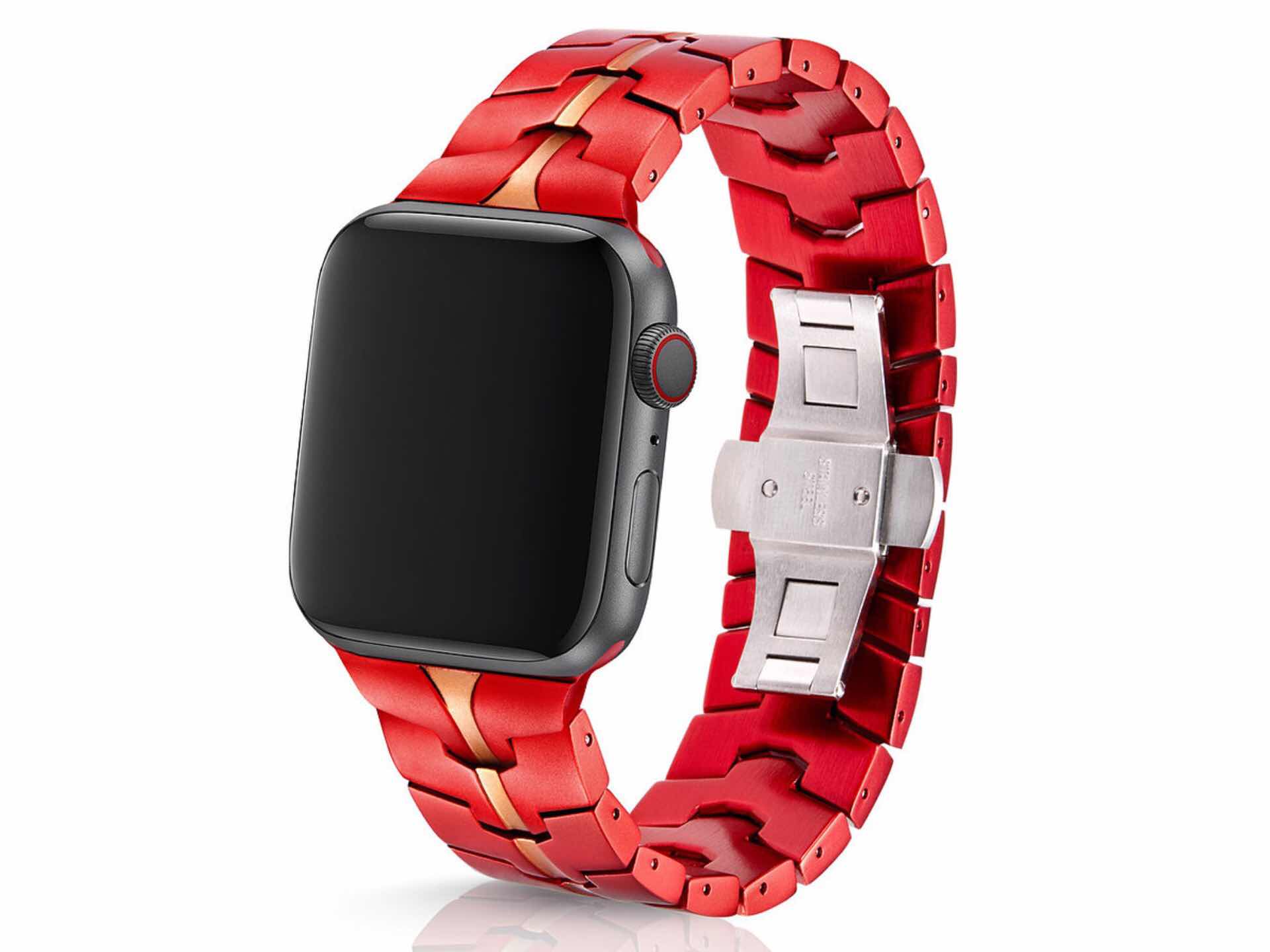 Juuk "Vitero Crimson" Apple Watch Band
Love your Apple Watch but feel like it needs a little more…Iron Man? Juuk's Vitero Crimson band is just the thing. Made from hard anodized 6000-series aluminum — commonly used for aerospace, automotive, and nautical applications — the band sports a matte red (dare I say "hot rod red"?) color with a gold stripe down the center.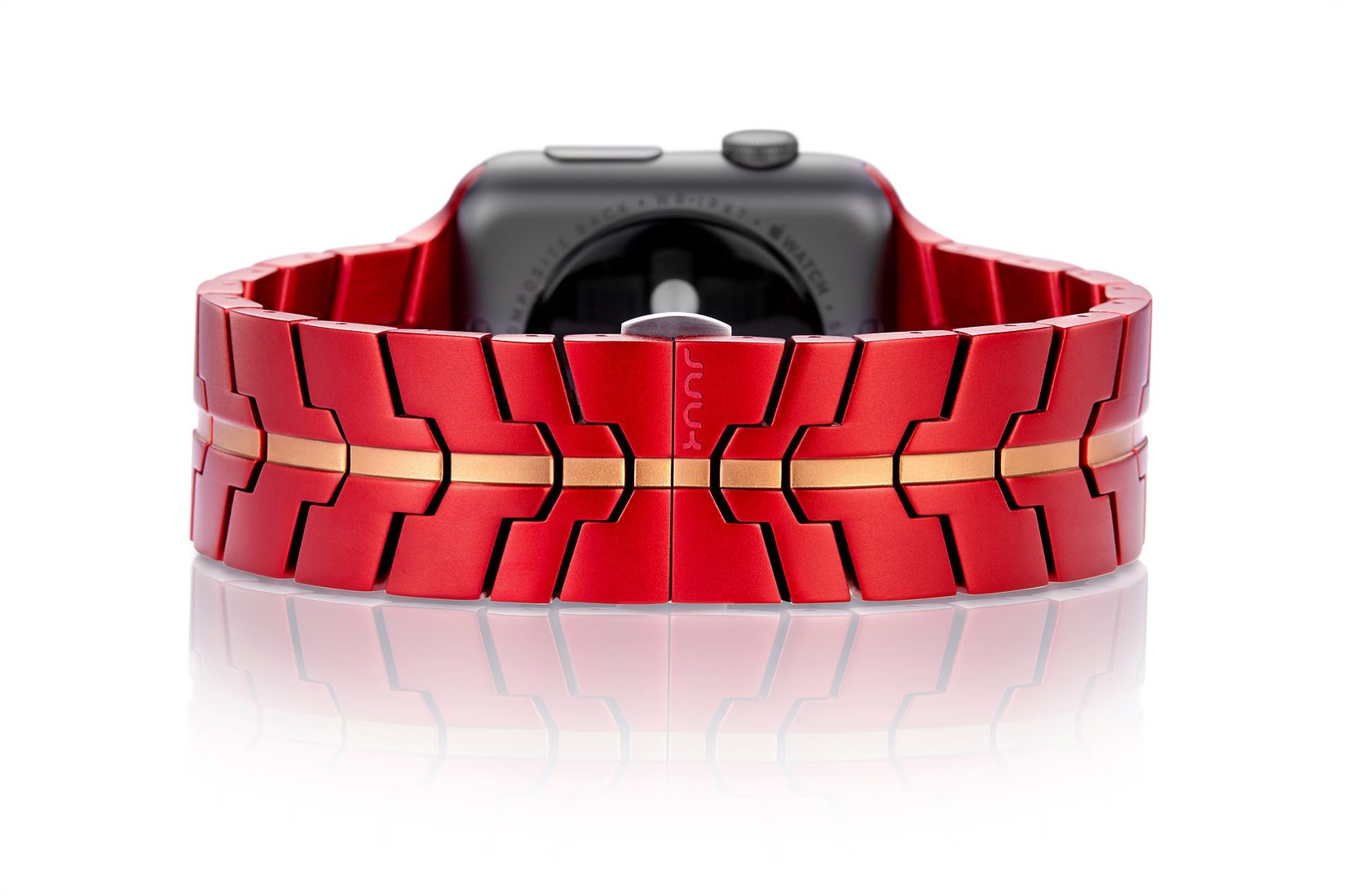 Wearing this band will practically make you feel like a superhero. Pair it with a gold Apple Watch (42mm or 44mm) for best effect 🤩
And hey, if you're not into the whole Iron Man thing (blasphemy!), they've got a whole series of other Vitero bands for you to choose from.
Grab the Crimson model for $150 at JuukDesign.com.