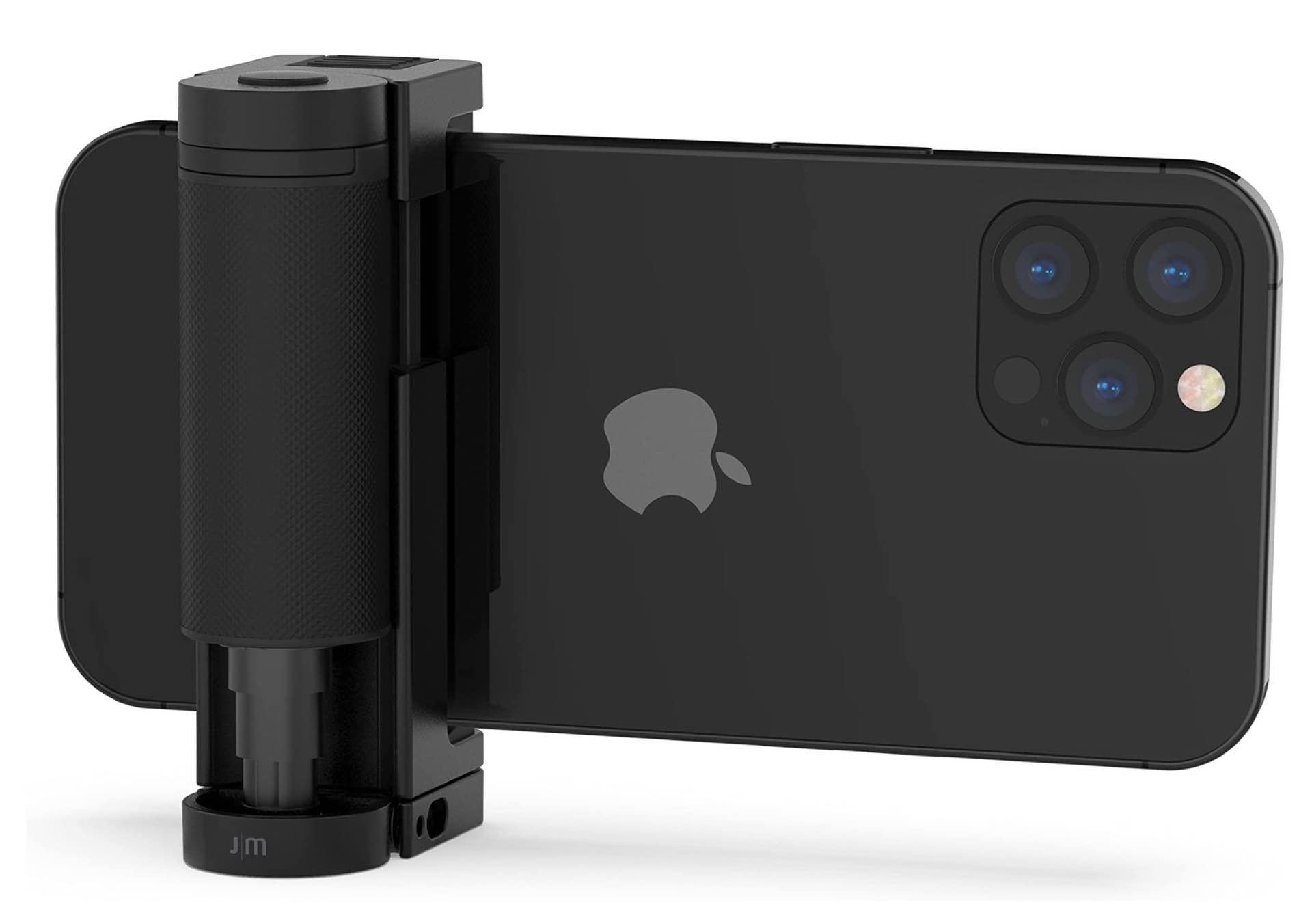 Just Mobile "ShutterGrip 2" Smartphone Camera Grip with Remote Shutter and More
Following a very successful Kickstarter campaign back in December, Just Mobile's second-generation ShutterGrip is now available for purchase and ready to change your whole smartphone photography game.
The most obvious function of the ShutterGrip 2 is that it adds a camera-style grip to just about any iOS or Android phone, making it much more comfortable to shoot with. On top of the grip is a Bluetooth-connected shutter button, making it feel even more like the real deal.
Now this is where the real craziness starts: That shutter button is actually removable and can be used as a clicker remote up to 33 feet (10 meters) away from the phone! Also built into the grip is an extendable (~6″ / 15cm) selfie-stick arm, and when the SG2 is in this configuration, the shutter button is cleverly given another slot to slide into so it's within thumb's reach.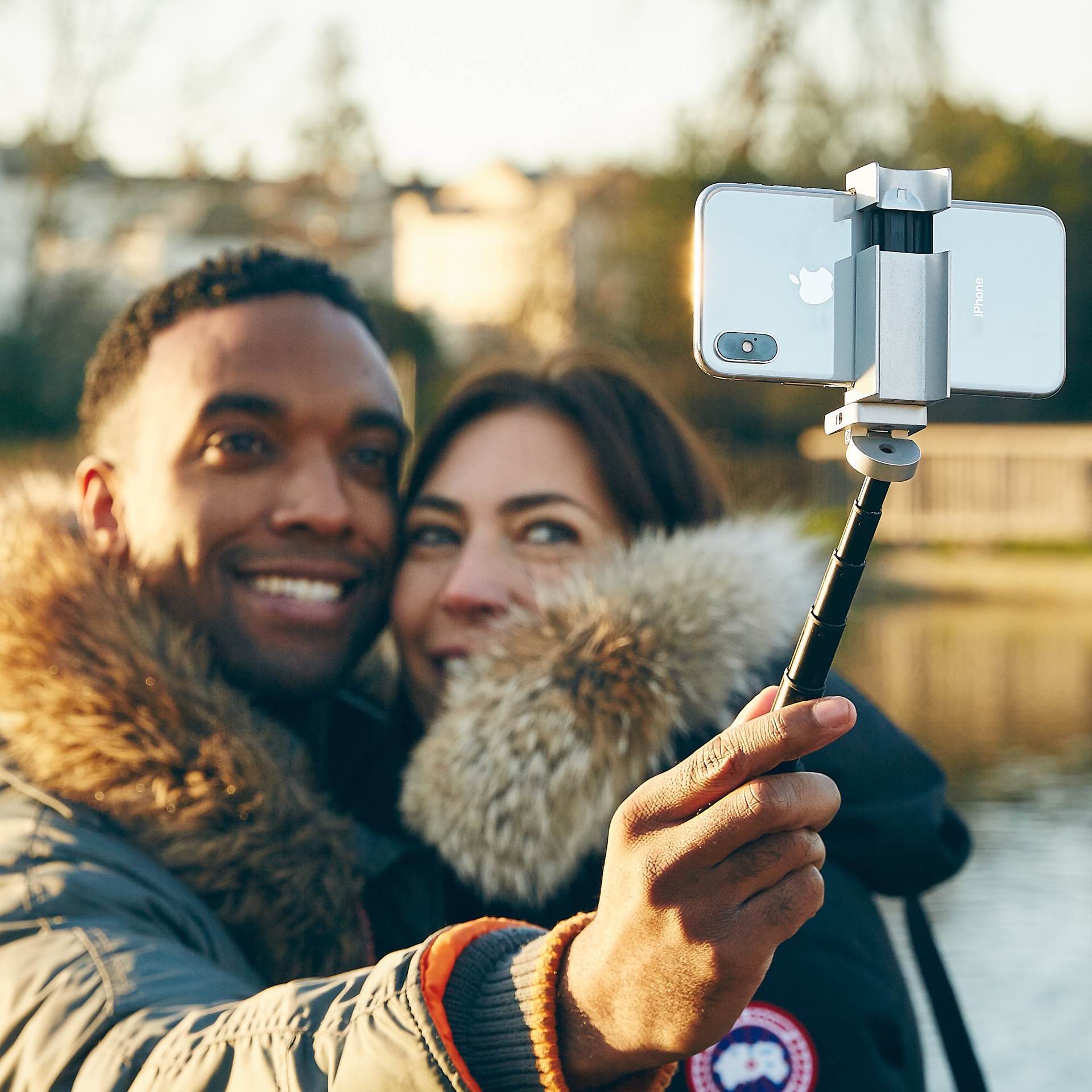 Other features include a standard tripod-thread mount, an integrated cold shoe mount for attaching accessories like microphones, and there's even a tiny hex wrench hidden under the cold shoe cover so you can tighten the arm hinge as needed. They really thought of everything here, and I still haven't covered it all.
Check out Sarb Johal's video review, which covers everything else about the grip:
Get the ShutterGrip 2 for $50 on Amazon in your choice of Silver, "Pink Sand", or my favorite, Matte Black.