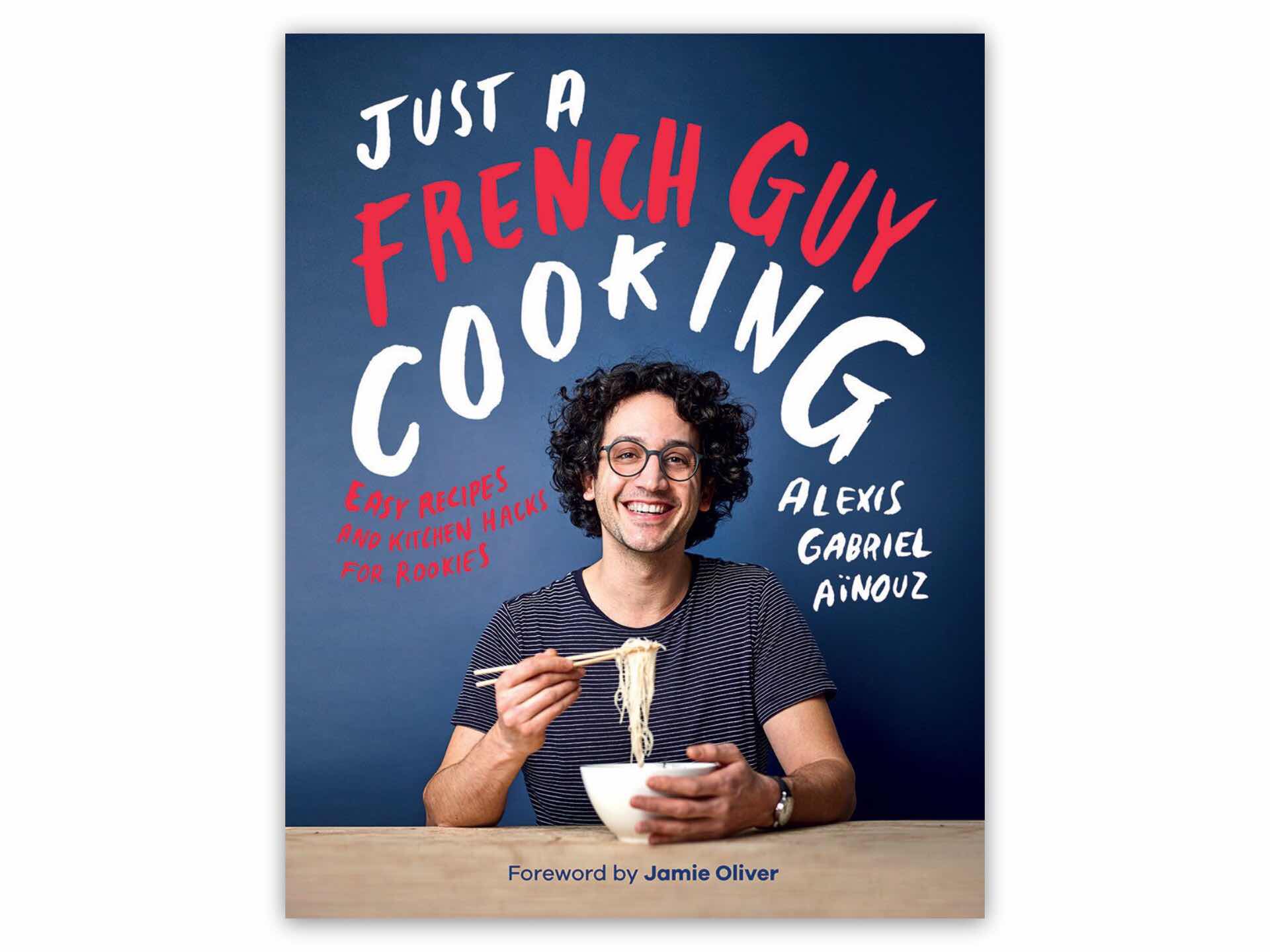 'Just a French Guy Cooking' by Alexis Gabriel Aïnouz
If you like that Alex French Guy Cooking YouTube channel mentioned in this morning's Linkage column, the charming guy behind it, Alexis Gabriel Aïnouz, has a cookbook of his own called Just a French Guy Cooking: Easy Recipes and Kitchen Hacks for Rookies that released back in September.
Alexis loves to demystify cooking by experimenting with food and cooking methods to take the fear factor out of cooking, make it fun and accessible, and charm everyone with his geeky approach to food.

In this, his debut cookbook, he shares 100 of his absolute favorite recipes – from amazingly tasty toast ideas all the way to some classic but super-simple French dishes. Along the way, he shares ingenious kitchen hacks – six ways with a can of sardines, a cheat's guide to wine, three knives you need in your kitchen – so that anyone can throw together great food without any fuss.
In the book he brings his love for making cooking fun and easy, along with that irreverent je ne sais quoi that makes his videos so delightful to watch. And it's not just that his personality shines here; he's also assembled a unique mix of recipes from around the world that you very well may get your first introduction to (at least if you live here in the States and are an uncultured swine like me).
In this video, along with taking an adventure to a Parisian rooftop garden, he prepares the book's first recipe: a version of shakshouka.
This is a very approachable cookbook for beginners, with plenty of geeky tips and hacks to please anyone's inner mad (food) scientist. It's even got a foreword by Jamie Oliver, which is a pretty good endorsement.
Get the cookbook in these formats: