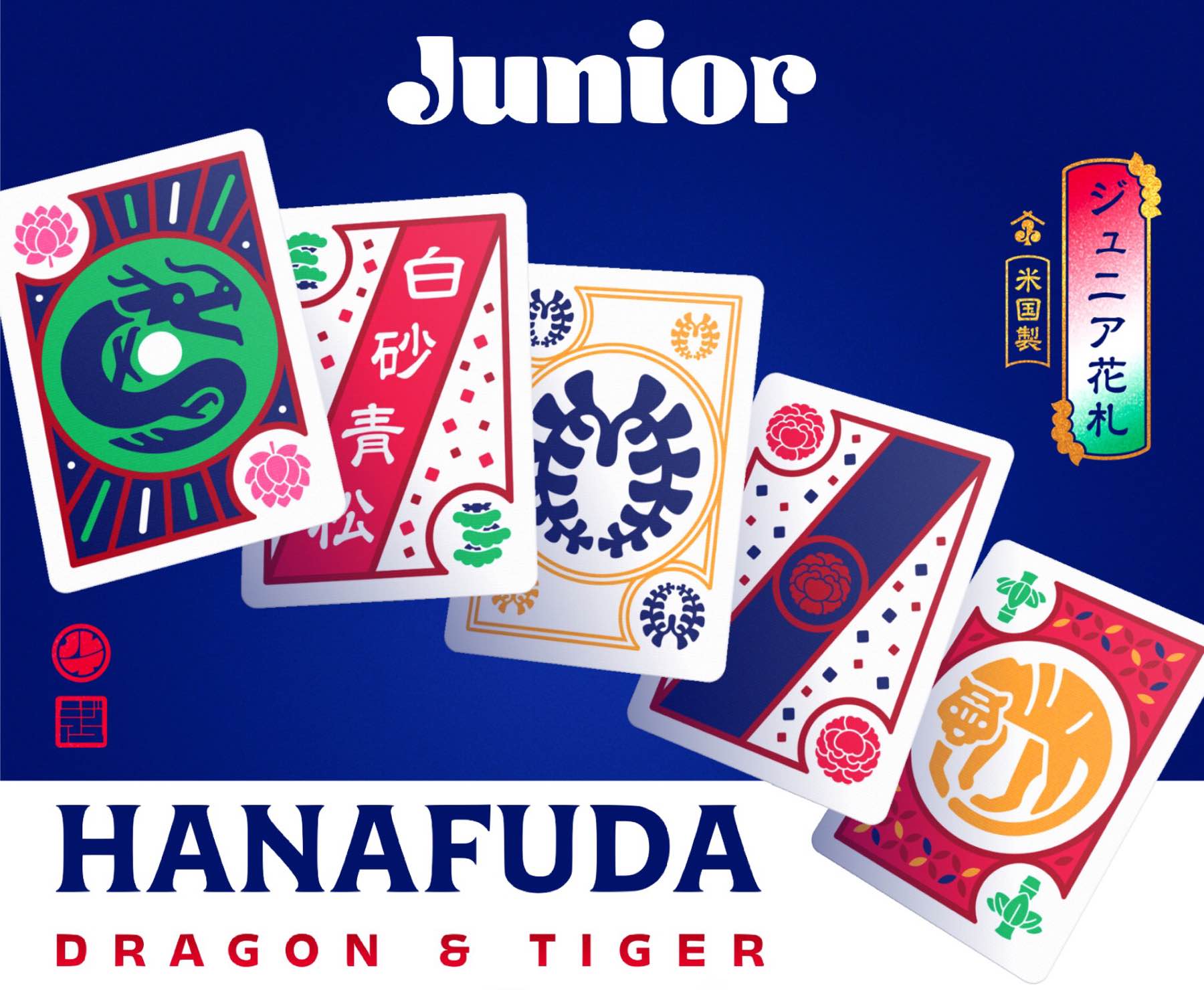 Junior Hanafuda: "Dragon & Tiger" Card Decks [Kickstarter]
Louie has put a lot of work into this for a long time and it shows — when someone is truly enjoying what they're making you can't help but feel it.


Cabel Sasser (@cabel)
In an interesting Twitter thread yesterday, artist and designer Louie Mantia announced his Kickstarter project for the "Dragon" (blue) & "Tiger" (red) editions of his company's Japanese-inspired decks of hanafuda cards. 🎴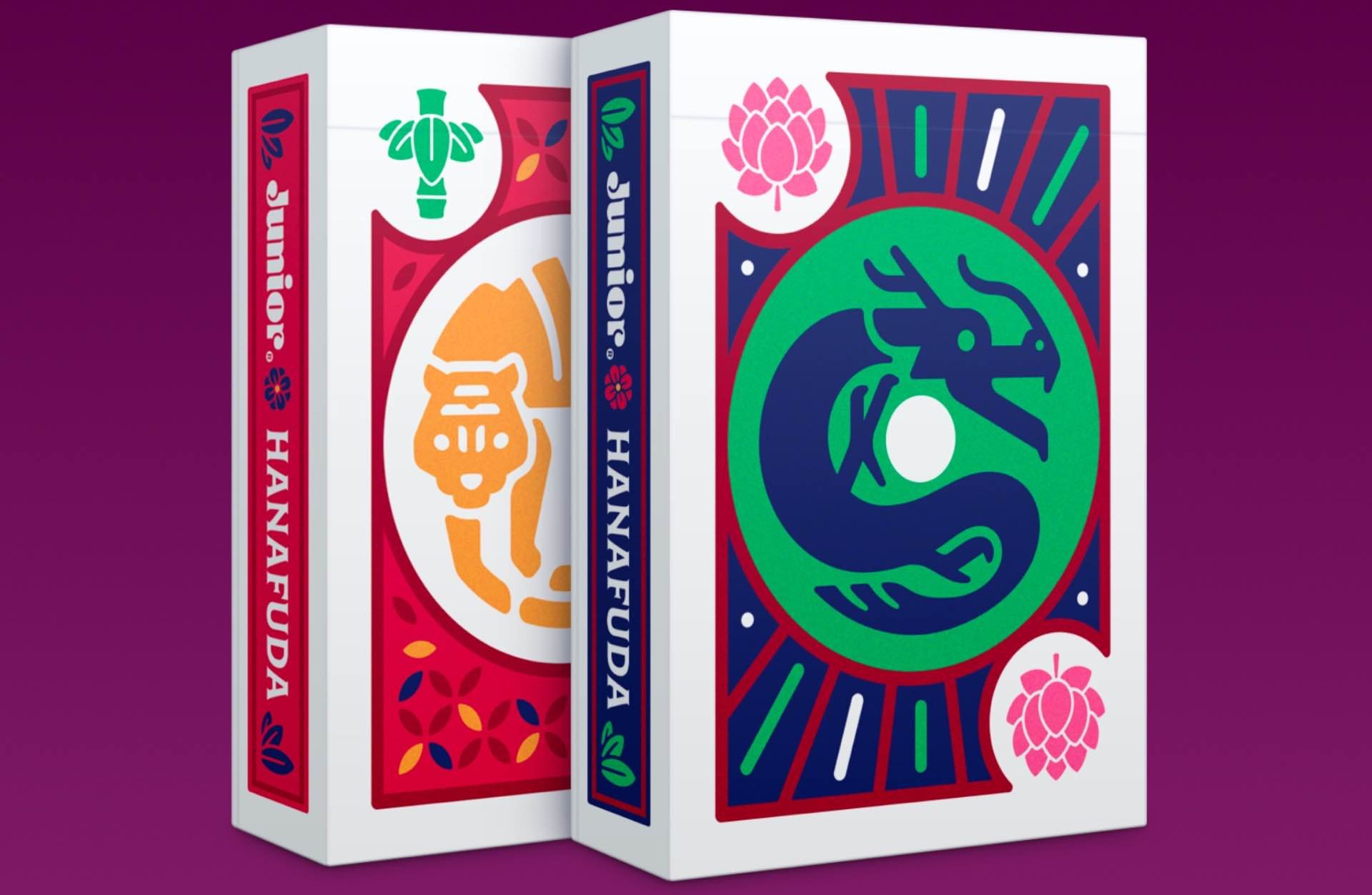 I know that's a lot of links I just threw at you, but just watch the video and you'll understand it all better:
I've never heard of these kinds of playing cards before, so rather than trying to fumble my way through an explanation, here's an excerpt from the decks' official page:
There are 12 suits in standard hanafuda, one for each month of the year, represented by flowers or plants in season during that month. Every suit has four cards, but the contents differ per suit.

Junior Hanafuda Dragon and Tiger decks contain 14 suits in total, adding Bamboo and Lotus. These suits can be used to allow for up to four players.
…and now we return to the Kickstarter page:
Junior Hanafuda is poker size and the card back design feels both classic and entirely new, exhibiting plants and animals similar in theme but not typically found in hanafuda. It features bamboo along the edges, sparrows in the corners, and Mt. Fuji in the center.

The result is a hanafuda deck unlike any other. Each deck includes 56 cards. In every deck, there are 48 standard cards along with some bonus cards that allow you to play with up to 4 players. While no instructions are included with the deck itself, rules for various games can be viewed on and printed from the Junior website.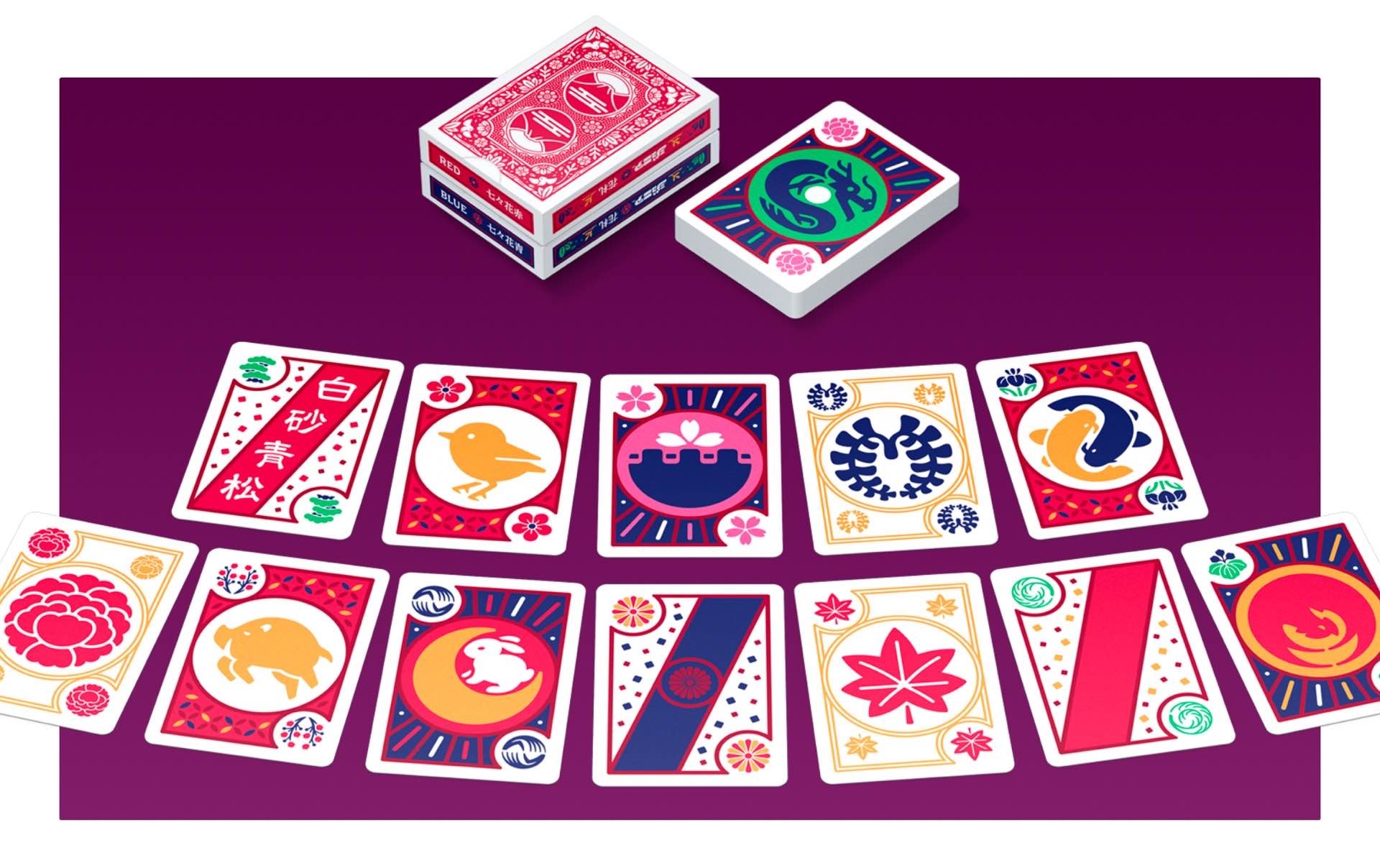 I've gotta say, I'm very intrigued by these cards, their artwork, the whole concept/aesthetic…everything.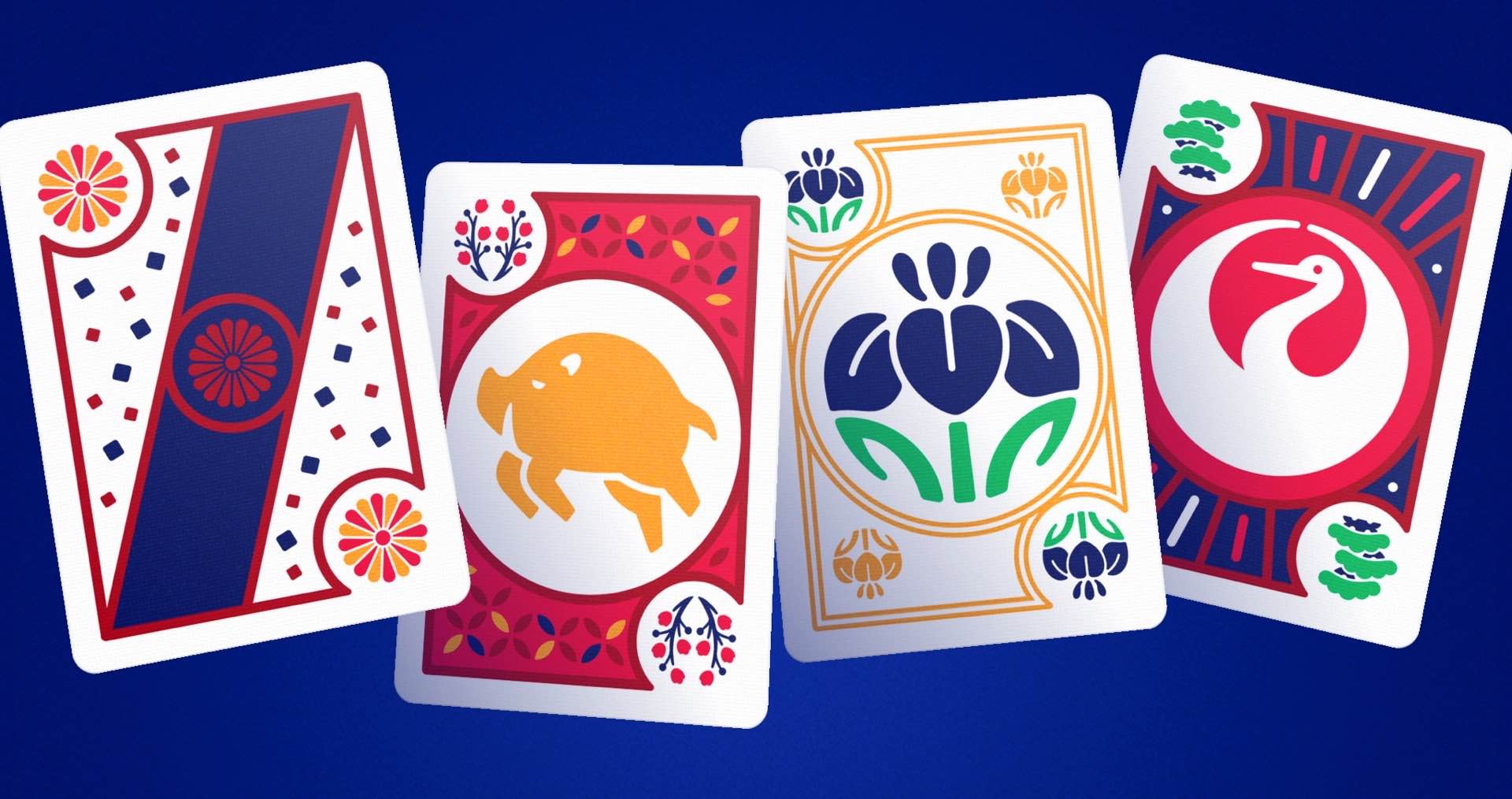 The Kickstarter project has a rather humble funding goal as these things go, so if you wanna see it succeed as much as I do, go back it at the $15 level or higher to receive a deck (or decks) of your own next February, as long as it succeeds by October 29th, 2020.