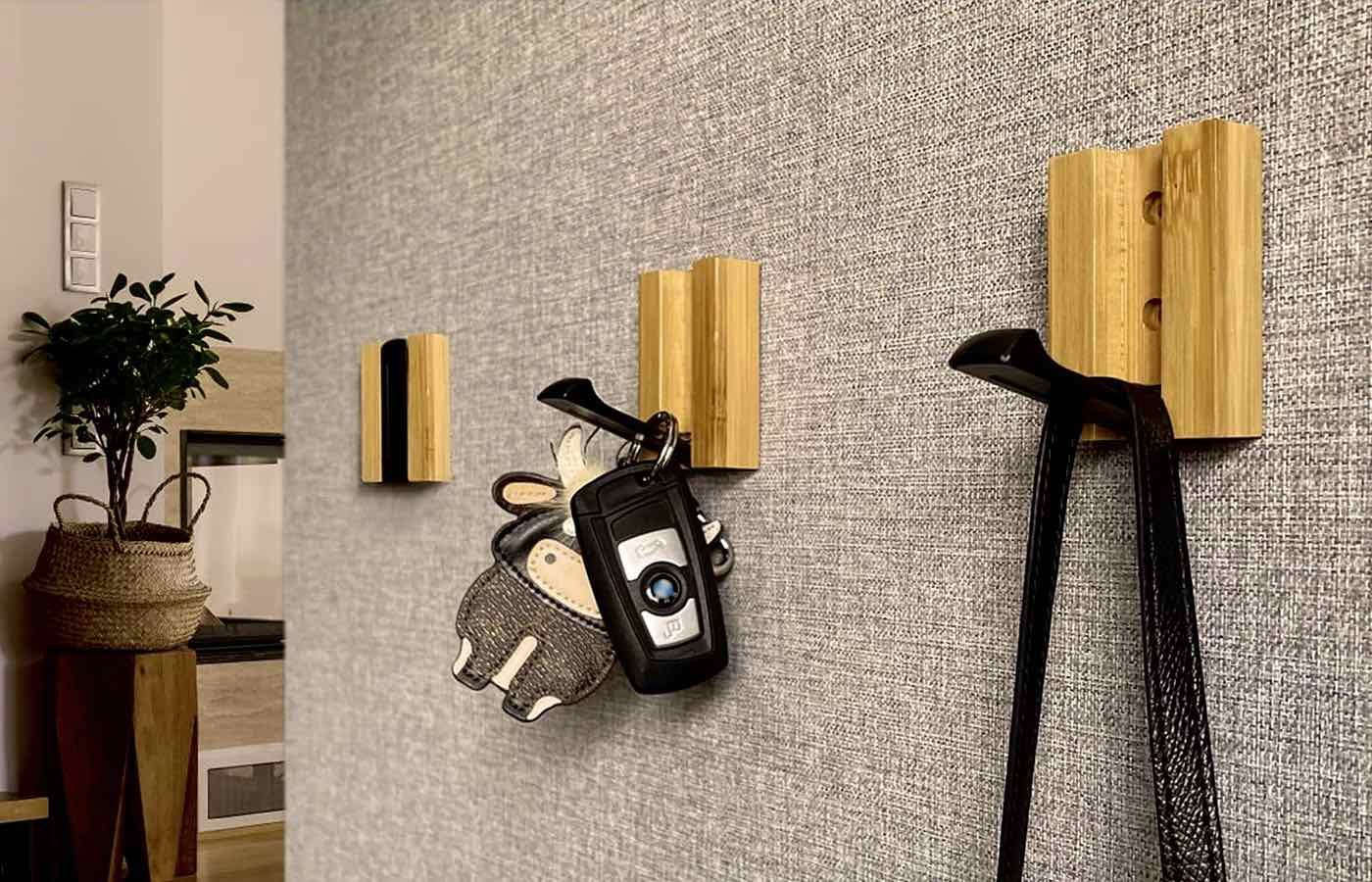 JSVER Folding Wall Hooks
Those of us living in smaller places understand the importance of maximizing the amount of space you do have. For example, you might need a way to hang up bags or coats on the wall, but you can't just have stuff always sticking out where someone might walk into it.
These bamboo + aluminum folding wall hooks are a clever solution for that. When they're not in use, the hooks seamlessly tuck away into the little wooden brackets. They're also not connected together as one long rack either, so you can space them apart as desired or even strategically arrange them in a few different spots.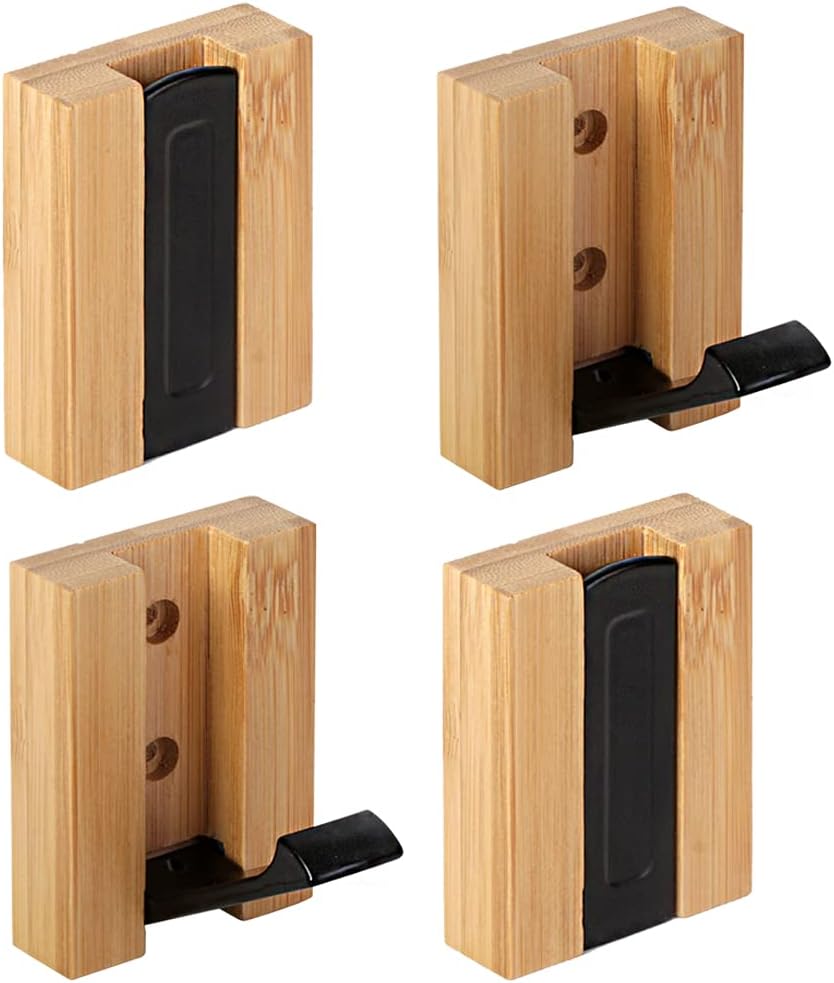 They come in packs of four ($14) and packs of six ($16), both of which come with 3M adhesive strips and screws to suit your mounting preference. (Personally, I recommend the screws for best results, but I understand not wanting to damage walls about it.)