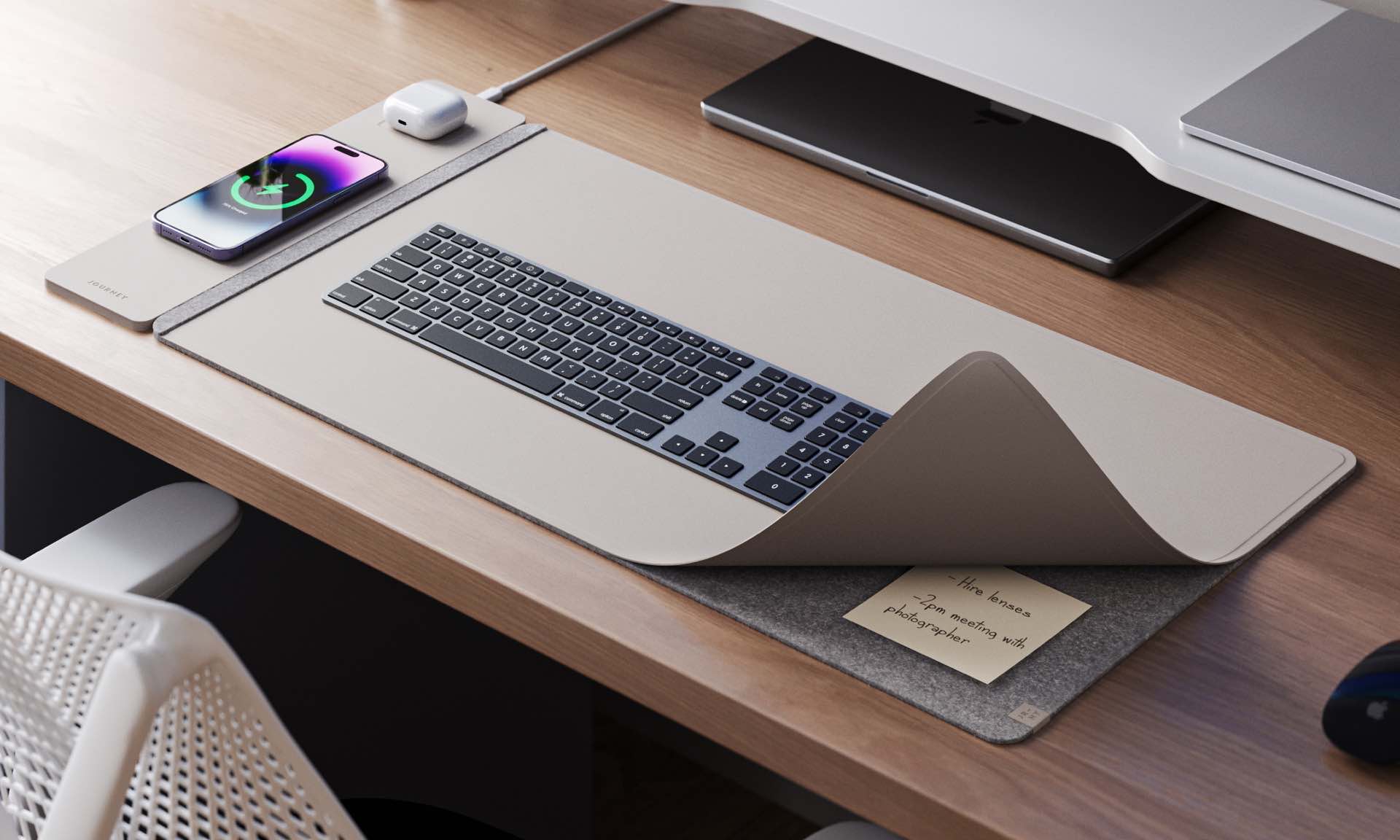 Journey "ALTI" Wireless Charging Desk Mat
A touch of class, a hint of the future…these are both things thatJourney's new ALTI desk mat will bring to your workspace. Similar to the OrbitKey desk mat I recently wrote about, the ALTI is comprised of a water-resistant vegan leather surface resting on a bottom layer of felt, which you can partially pull apart to secretly stow away papers and notes.
However, there are a couple of key differences:
Rather than having a built-in storage toolbar, the ALTI mat is totally flat on both sides, so you can flip it over at will, depending on what kind of surface you feel like working on. The felt side is particularly nice on a cold morning 👍
More importantly, the ALTI comes with a wireless charging panel that magnetically attaches to (or detaches from) either side of the desk pad, giving you a place to charge your smartphone along with your AirPods (or other earbuds that support wireless charging).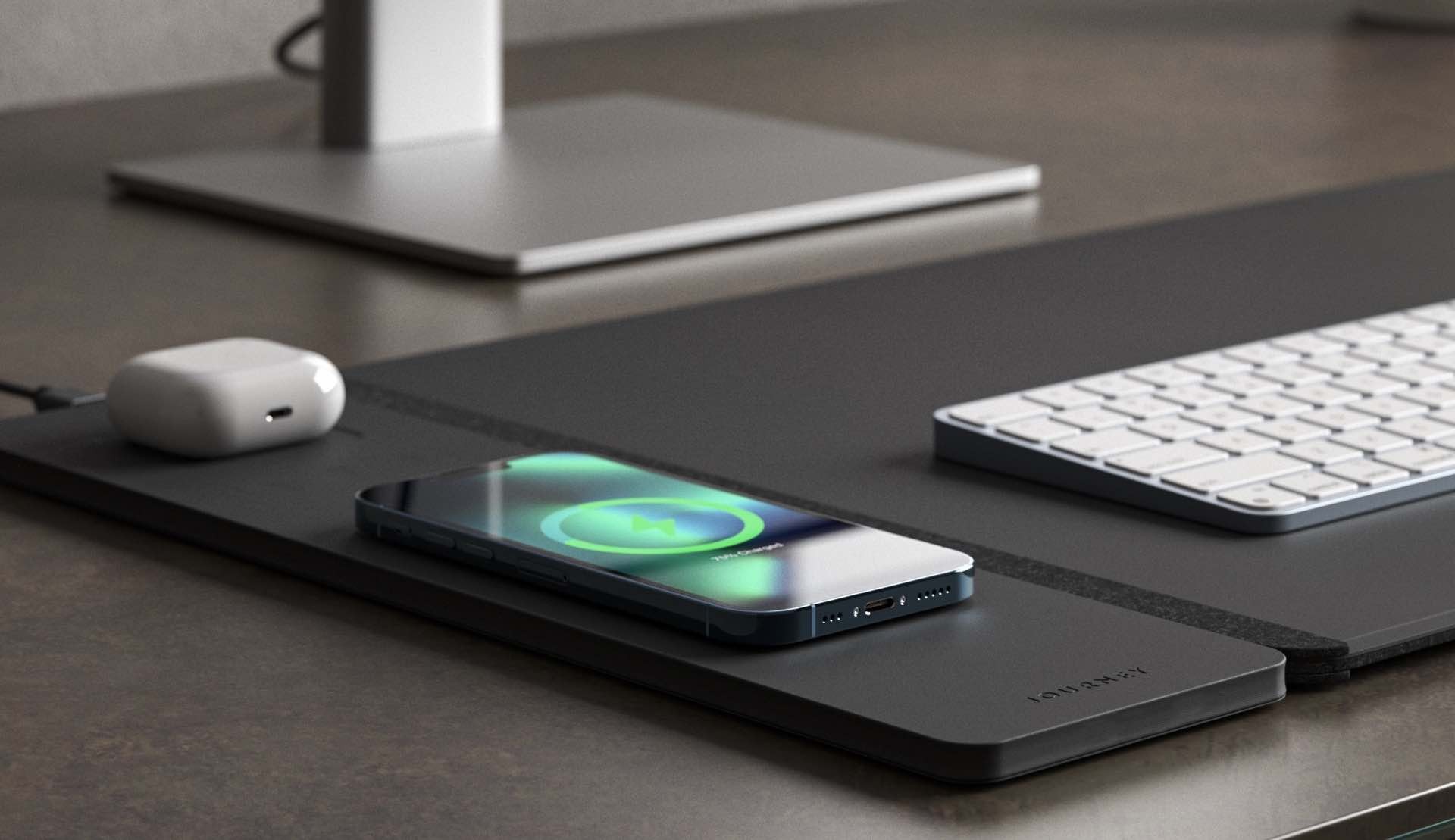 Note: The charger tops out at 15W charging speed, although for iPhones you're limited to 7.5W max. The earbuds charging space goes up to 5W.
With your notes hidden away and no charging cables running all over the place, your work area will feel so clutter-free — not to mention sleek and professional.
The Journey ALTI desk mat comes in your choice of Light Grey or Black and is listed at $130 on the company's website, but as of this writing (October 13th, 2022) you can use the introductory promo code TAKE20 at checkout to take 20% off.