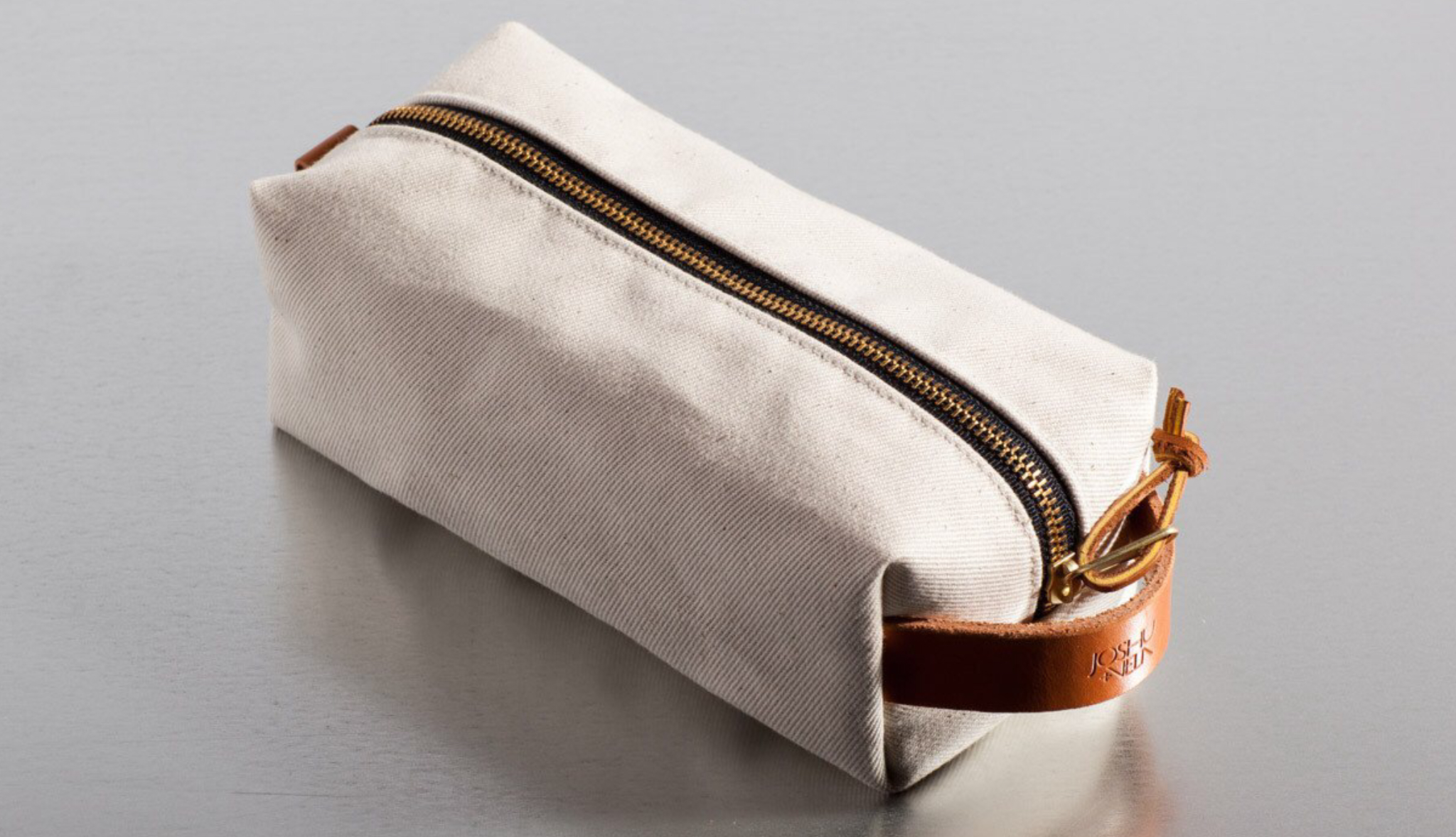 Joshu+Vela Dopp Kit
This dopp kit by Joshu+Vela is a hard-wearing, minimal-yet-functional travel toiletries bag made in San Francisco. Measuring 8.5″ x 3.5″, it's a tad more compact than some dopp kits out there but still big enough to fit all your travel essentials.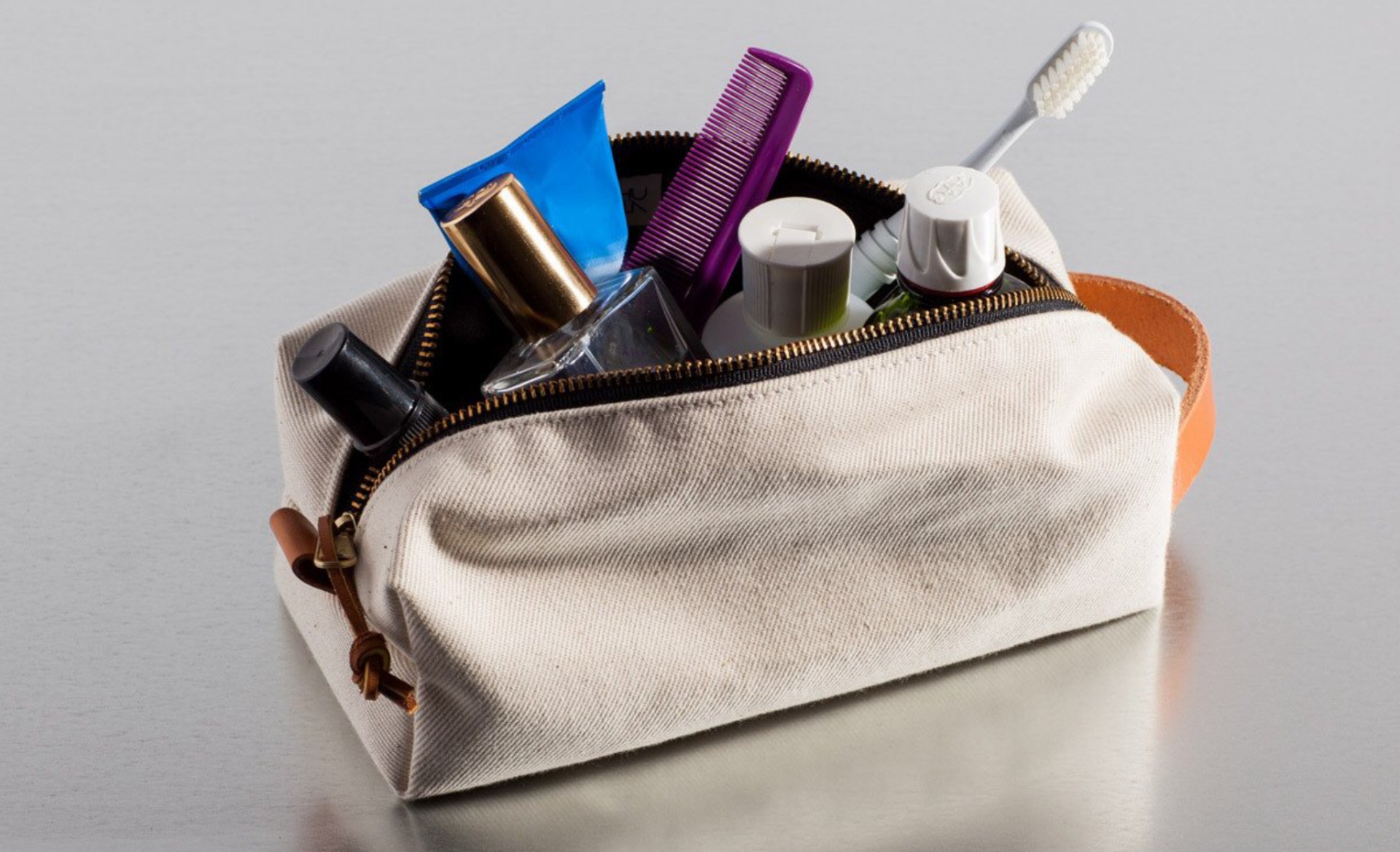 It's made from durable 18oz. cotton with heavy US bridle leather accents, and sports two interior pockets to help keep things organized. The nylon lining makes the bag easy to clean when you need to.
Get it for $88 on Amazon.