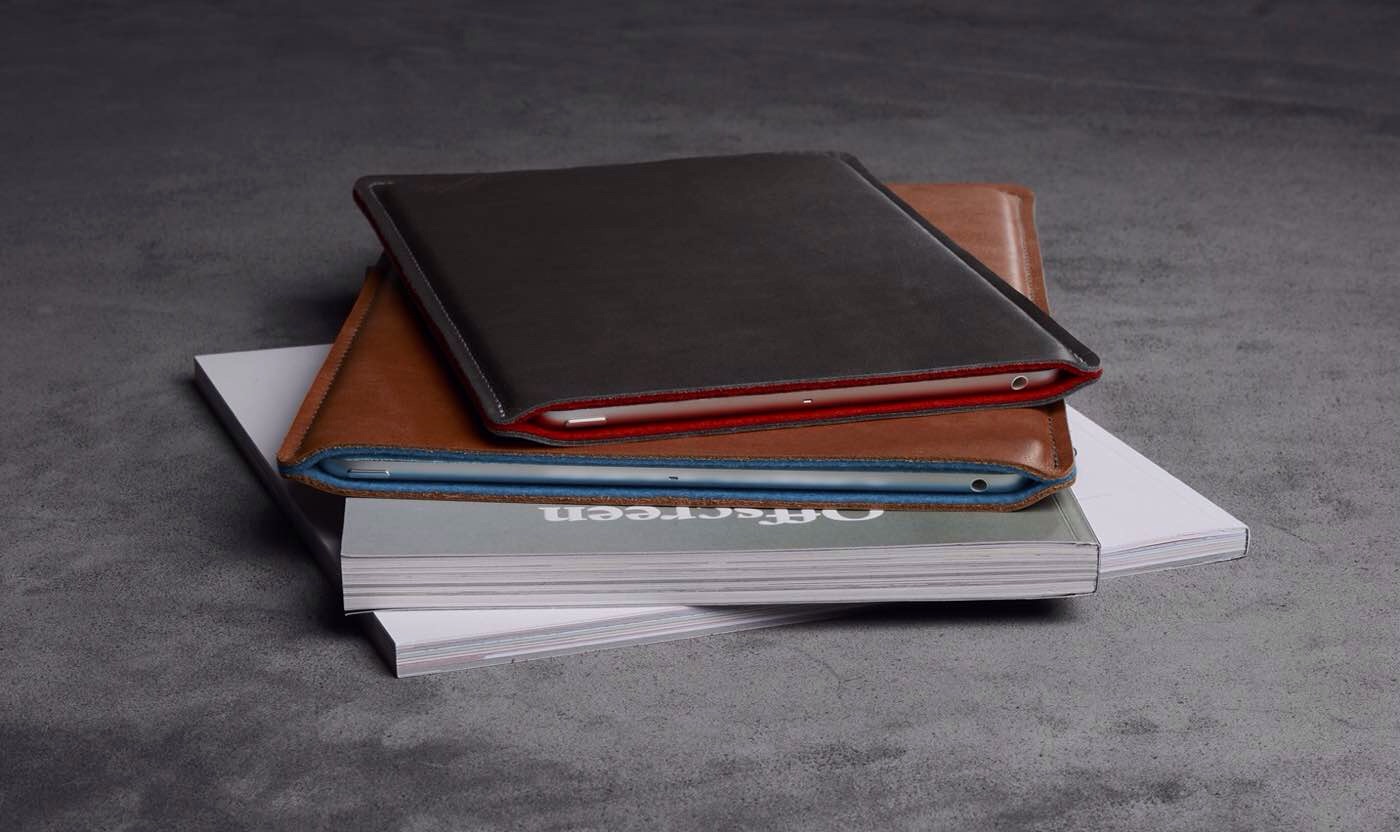 Joli Originals "Smooth" iPad Case
The Smooth iPad case from Joli Originals is a sleeve handmade from full-grain Italian leather, lined with 100% Dutch wool felt, and stitched together with super-strong parachute thread. "Luxurious" is the best way to describe it. Fits a bit tight at first, but that's by design — it will relax a little with age, and the leather will become more beautiful all the while.
What I especially like is that they offer not only standard versions for all the various iPad models, but also variants for certain iPad models with either a Smart Cover or Logitech Ultrathin Keyboard Cover. Of those variants, the latter in particular isn't something you see every day, and shows just how in tune the company is with full-time iPad users like myself.
This sleeve is available in brown, dark brown, or grey leather, with different felt lining colors to choose from based on which exterior you select. My favorite combinations are brown + aqua and dark brown + orange.
The iPad mini versions are all €65.29 (~$75 USD) while all the larger iPad versions are €74.38 (~$85 USD) — unless you live in the EU, in which case you will pay either €79 or €90 respectively (including VAT).