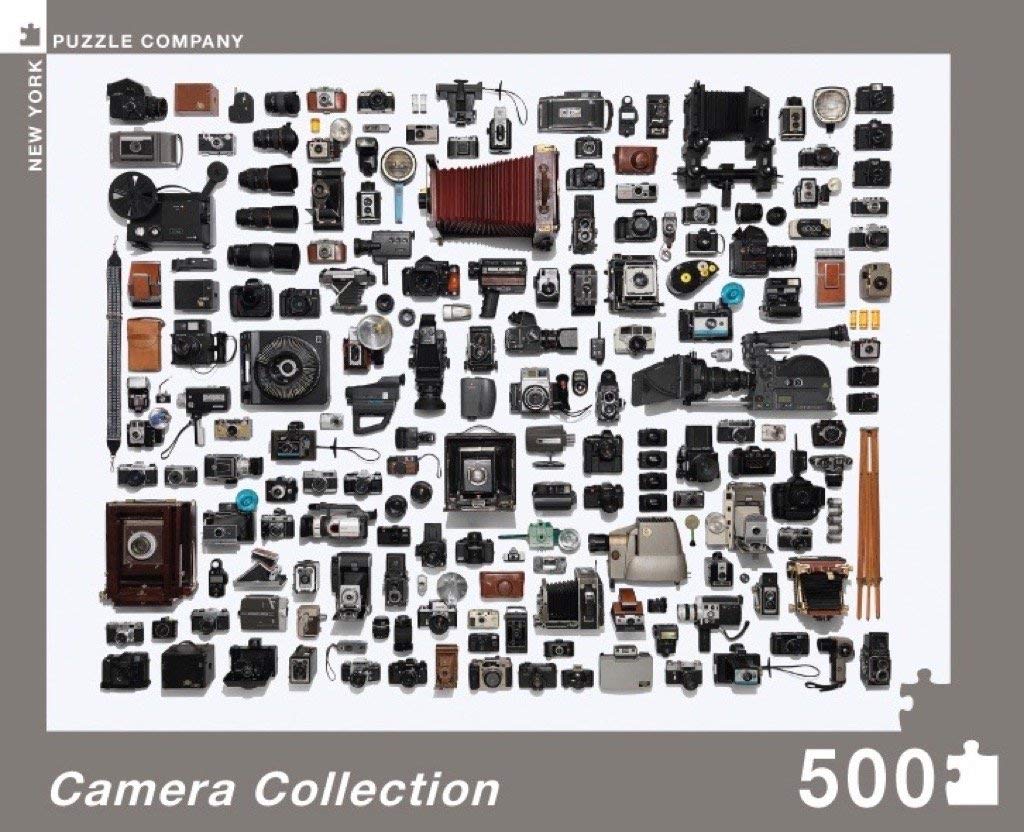 Jim Golden "Camera Collection" Jigsaw Puzzle
If you haven't been following the happenings over at our sister site this past week, we've been gearing up to release a new course on mobile photography next Tuesday (September 18th, 2018). We're all really excited about it, and we can't wait to get it in your hands, but in the meantime I thought it'd be fun to share something that photo nerds can spend their time on while they wait.
The "Camera Collection" jigsaw puzzle by Jim Golden and the New York Puzzle Company is a 500-piece, 18″x24″ puzzle that displays a knolling-style grid of cameras from all eras of photography history:
Remember when a camera was a camera? Before a camera was a phone, it needed film and a flash, lenses, and equipment. Let Jim Golden's Camera Collection refresh your memory of this photographic past and you piece together the beautiful details of an historic art form.
Get the puzzle for $20 on Amazon.