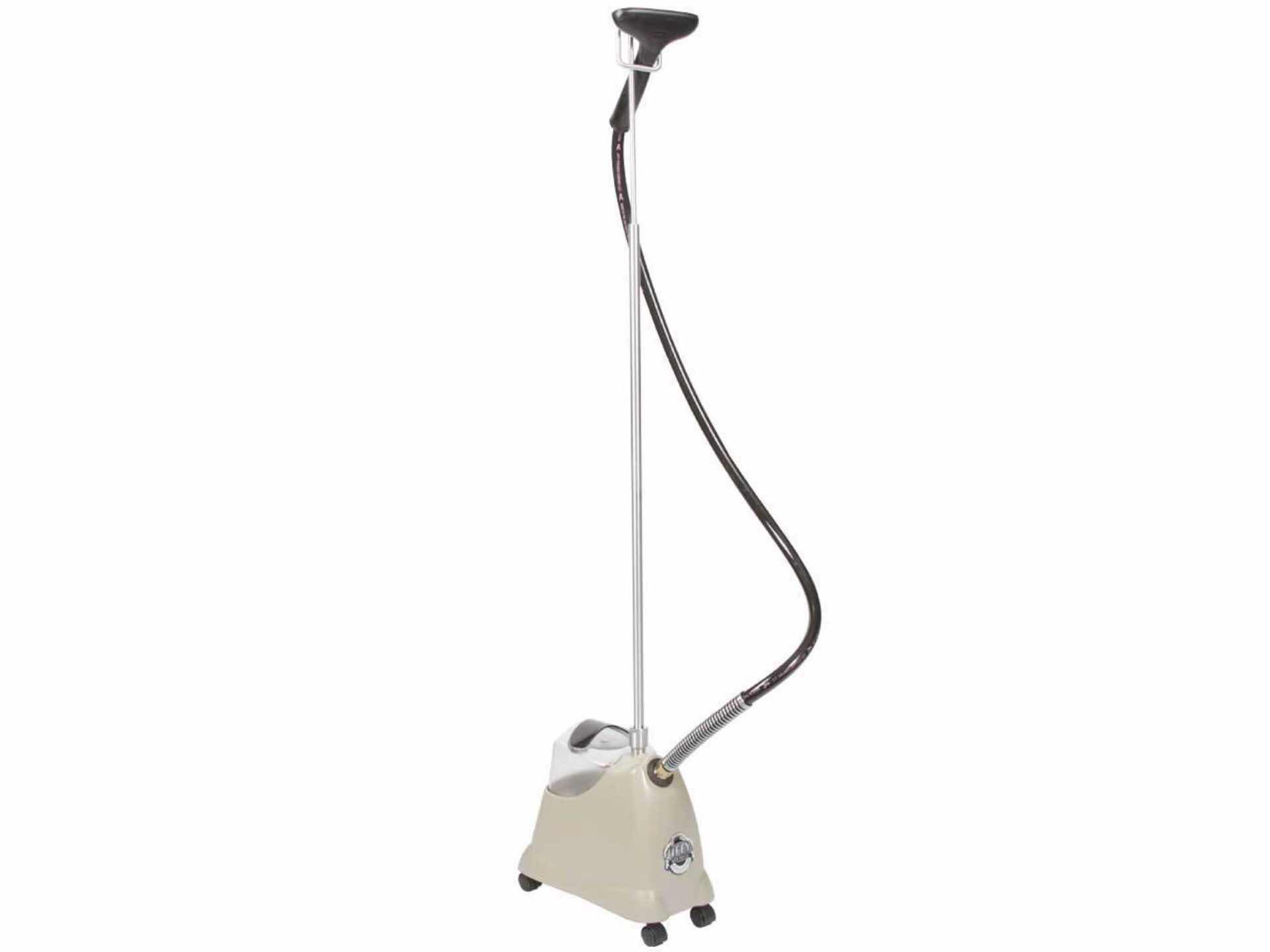 Jiffy J-2000 Garment Steamer
If wrinkled clothing is one of those things you often find yourself struggling with, you should know that you don't have to rely on a clunky ironing board setup to get the job done. Much less tedious (and for some, more meditative) is the Jiffy J-2000 floor-standing garment steamer, which is admittedly a bit antiquated-looking but is actually all the better for not having all the fancy gizmos and add-ons you'll find on most other modern steamers.
With enough water capacity and sheer heat for light commercial use, the J-2000 is almost overkill for home use. This is a no-frills workhorse, folks. It's easy to assemble, heats up quickly, and makes quick work of any wrinkle-removing job you throw it at.
This lady gives a good overview of the thing, from assembly to usage on a variety of shirts:
The thing about the J-2000 is that parts of it do get quite hot to the touch, and the same goes for the steam it spits out of the wand, so I recommend wearing a steam-resistant glove on whichever hand you'll be actually touching the garments with while steaming.
There are two main types of steam head you can pick up:
Plastic steam head ($158) — Available in pink ($177)
Metal steam head ($204) — Also available in pink ($213)
Check the reviews to get a sense of why you'd want metal over plastic or vice versa.