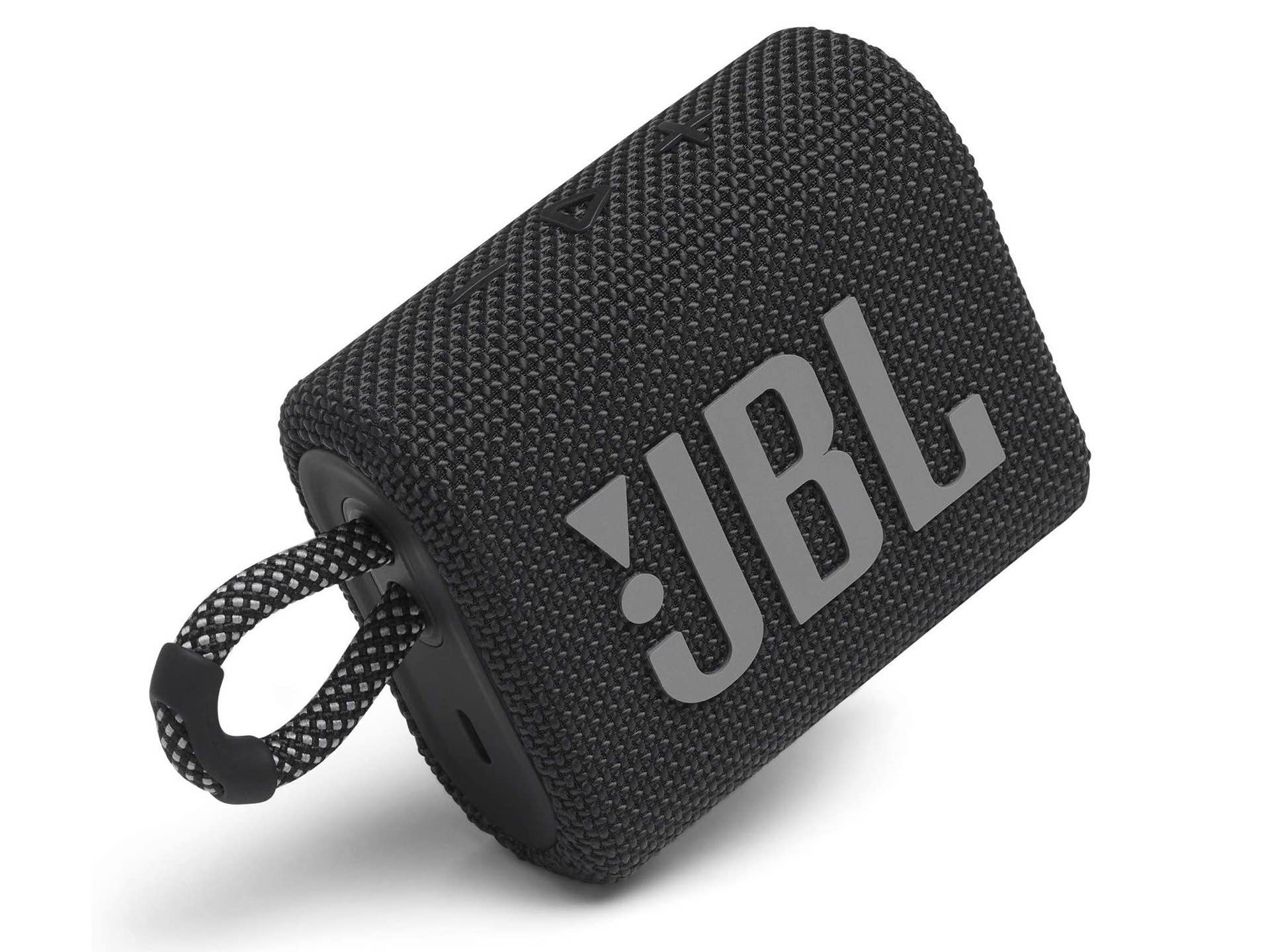 JBL "GO 3" Portable Waterproof Speaker
JBL's ultra-portable "GO 3" Bluetooth speaker is a pretty impressive little unit. You can clip it on a bag, strap it onto a bicycle, or generally bring it with you anywhere you go, rain or shine, thanks to its IP67 waterproof and dustproof rating. And, the audio it produces is notably rich and punchy for a speaker you can fit in the palm of your hand.
Starting at the 4:56 mark of this review by "Chrispy Things" (I can't find the dude's real name anywhere), you can get a real sense for the speaker's capabilities:
https://youtube.com/watch?v=VNvnBmIqmN4&t=4m56s
Get the JBL GO 3 for $40 on Amazon.