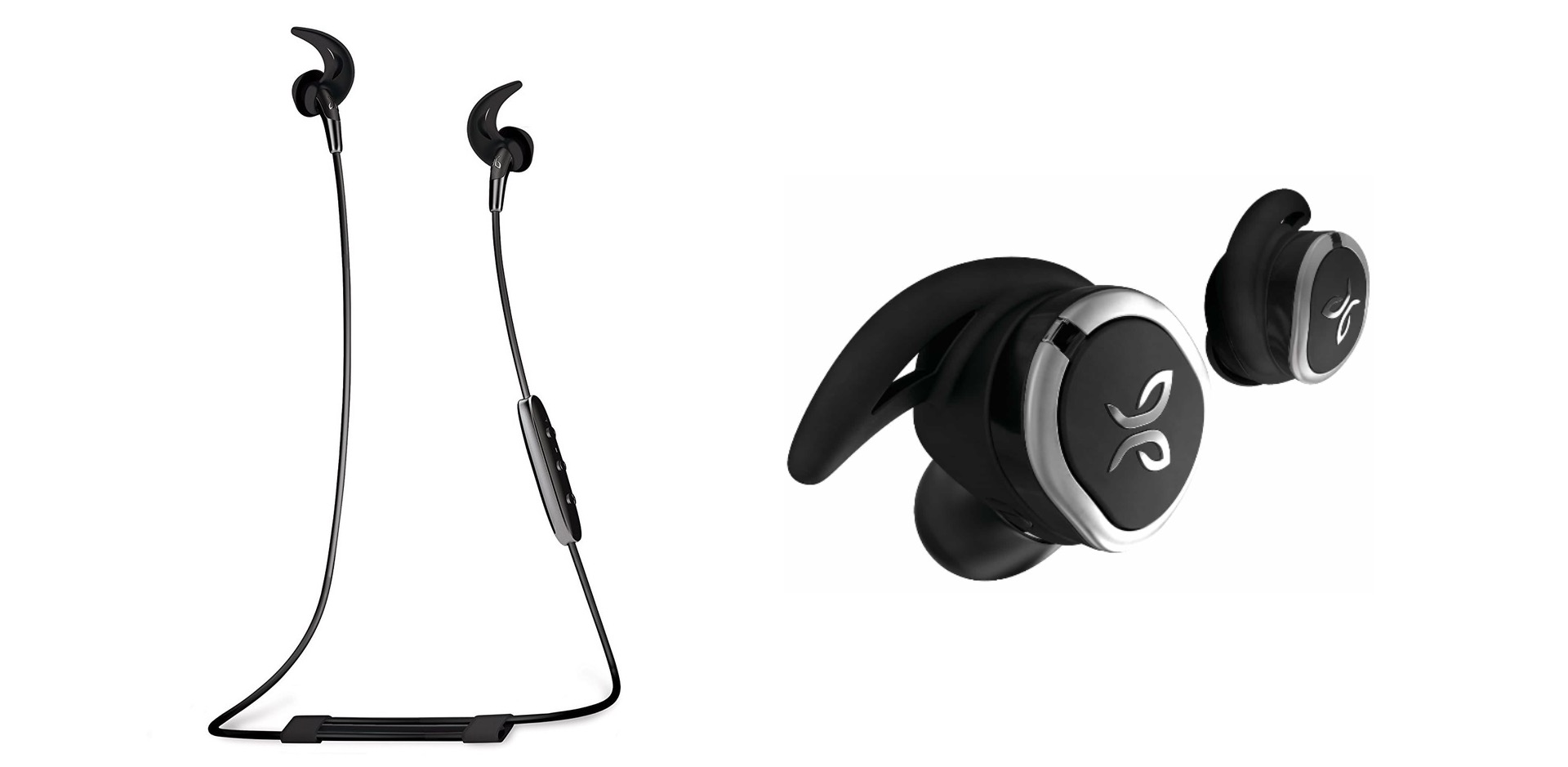 Jaybird's Upcoming RUN and Freedom 2 Wireless Earbuds
A little over a year ago, we published a review of the Jaybird Freedom wireless earbuds for runners, dubbing them "near perfect Bluetooth earbuds for daily use." And now, Jaybird is slated to release two new sets of wireless earbuds:
The Jaybird Freedom 2 earbuds ($150 pre-order) are a follow-up to the ones we reviewed. Like before, they have a wire that runs behind your head — which can be tightened or loosened as needed — but now sport a "SpeedFit" feature that lets you easily switch the buds to over-ear or under-ear mode, depending on your preferences and/or current activity. They also have new combined fin + tip options that not only accommodate smaller and larger ears than before, but are softer and more flexible.
The Jaybird RUN ($180 pre-order) earbuds, on the other hand, are truly wireless, á la Apple's AirPods. They offer ~4 hours of battery life on a full charge, plus two extra charges via the included charging case. They're sweat-proof, water-resistant, and can be worn in "one bud" mode if you prefer having an open ear while working out. If you wear both at once, the button on the right earbud lets you play/pause audio while the left button lets you activate Siri.
Both sets of earbuds will have two colors to choose from:
The Freedom 2s will release on September 29th, 2017. The RUNs (an unfortunate pluralization but here we are) arrive on October 17th, 2017.