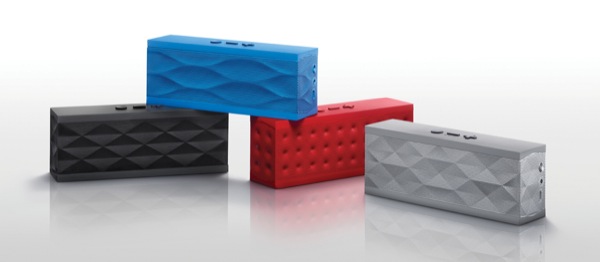 A Fantastic Bluetooth Speaker: The Jawbone Jambox
The Jawbone Jambox is a Bluetooth speaker rig that packs a surprising amount of punch. When I first turned mine on I was shocked at the clarity and fullness that such a small speaker box could produce. It connects to any device that has Bluetooth (such as your iPhone, iPod touch, iPad, etc…) and can pump the jams for over 8 hours.
The Jambox also has an internal microphone, so you can use it in a conference room for conference calls, talk to Siri with it, and more. It's smaller than it looks in the pictures, and so it's easily portable for trips to the park, beach, or just if you want to carry it to and from the office every day.