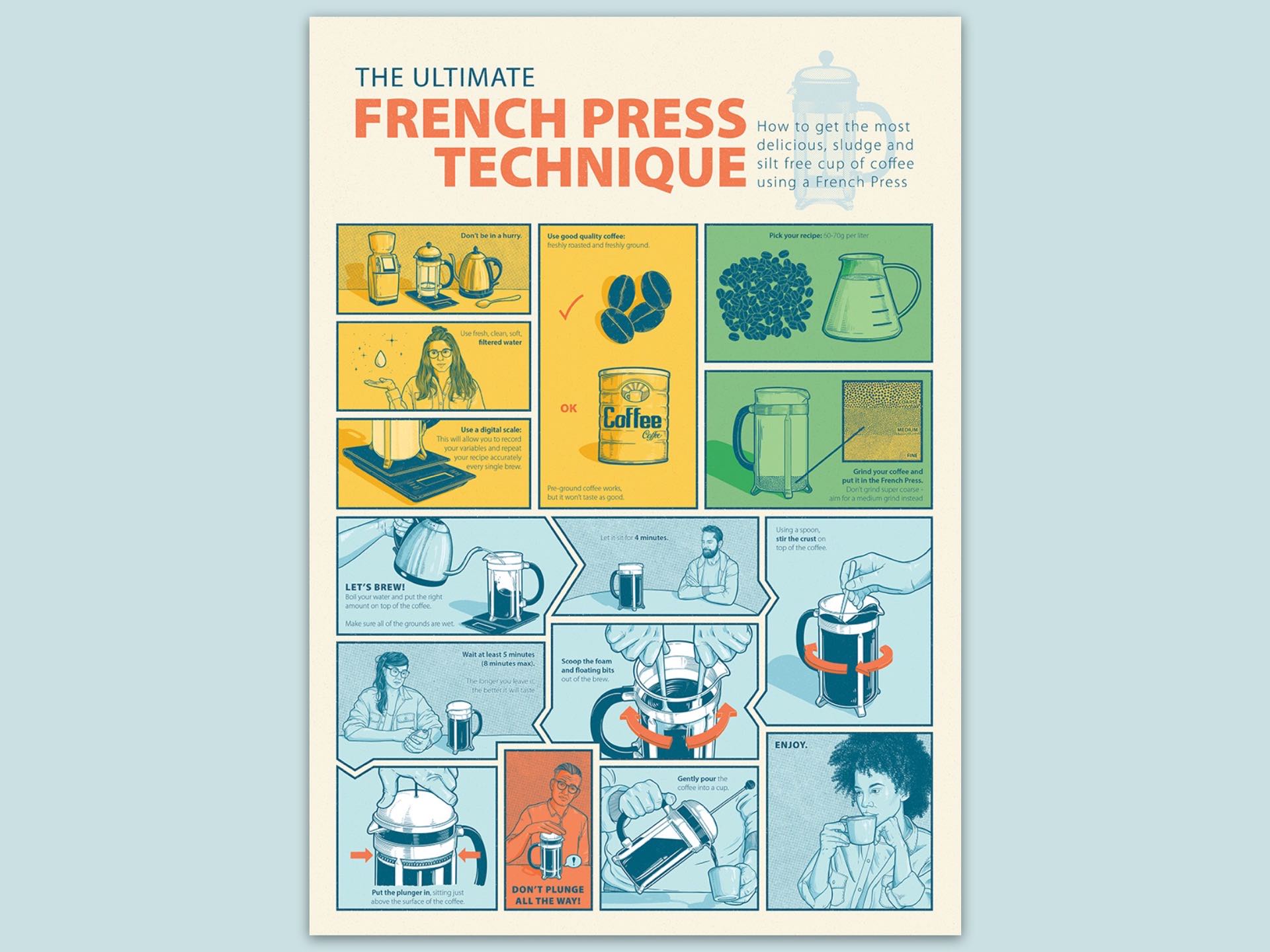 James Hoffmann x Ashley Elander Strandquist 'Ultimate French Press Technique' Print
Longtime fans of James Hoffmann's YouTube channel on all things coffee — which is always a balm for the soul, not to mention extremely British (in the best, most soothing way) — might remember his Ultimate French Press Technique video from 2016.
Well, Chicago-based illustrator and screen printer Ashley Elander Strandquist was inspired by that video to create this step-by-step giclée print that you can reference every morning:
Amazing coffee is possible with a French Press. In case of an emergency, we strongly suggest you read this technique before locating the nearest exit when you don't have any other brewing method at hand. Based on James Hoffmann's Ultimate French Press Technique video, follow the steps on this airline card-like guide to land the most delicious, sludge and silt free coffee using a French Press.
You can view some close-up details from the print in Ashley's Instagram post:
Available in A3 portrait (£20 / ~$26 USD) and A2 portrait (£25 / ~$32 USD) sizes, each poster is printed on demand on premium-quality heavyweight (200gsm) fine art paper. Order yours today and enjoy the best French press coffee possible. ☕️