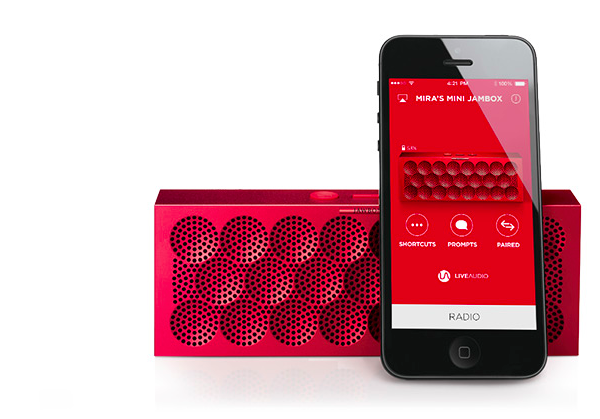 Jawbone MINI JAMBOX
The T&T gang are all big fans of the Jawbone JAMBOX, and now the company has a new, smaller product: the MINI JAMBOX.
Just check out these dimensions:
Length: 6.06 in (154 mm)
Width: 0.96 in (24.5 mm)
Height: 2.28 in (58 mm)
Weight: 9 oz (255 grams)
Even though the MINI is well … tiny … it still promises great sound, Bluetooth support, and 10 hours of battery life.
The MINI JAMBOX can be pre-ordered for $179, and ships later this month. With the regular JAMBOX being just $199, we wish the price were lower for the new one, but if you're looking for something super portable, this will get the job done.