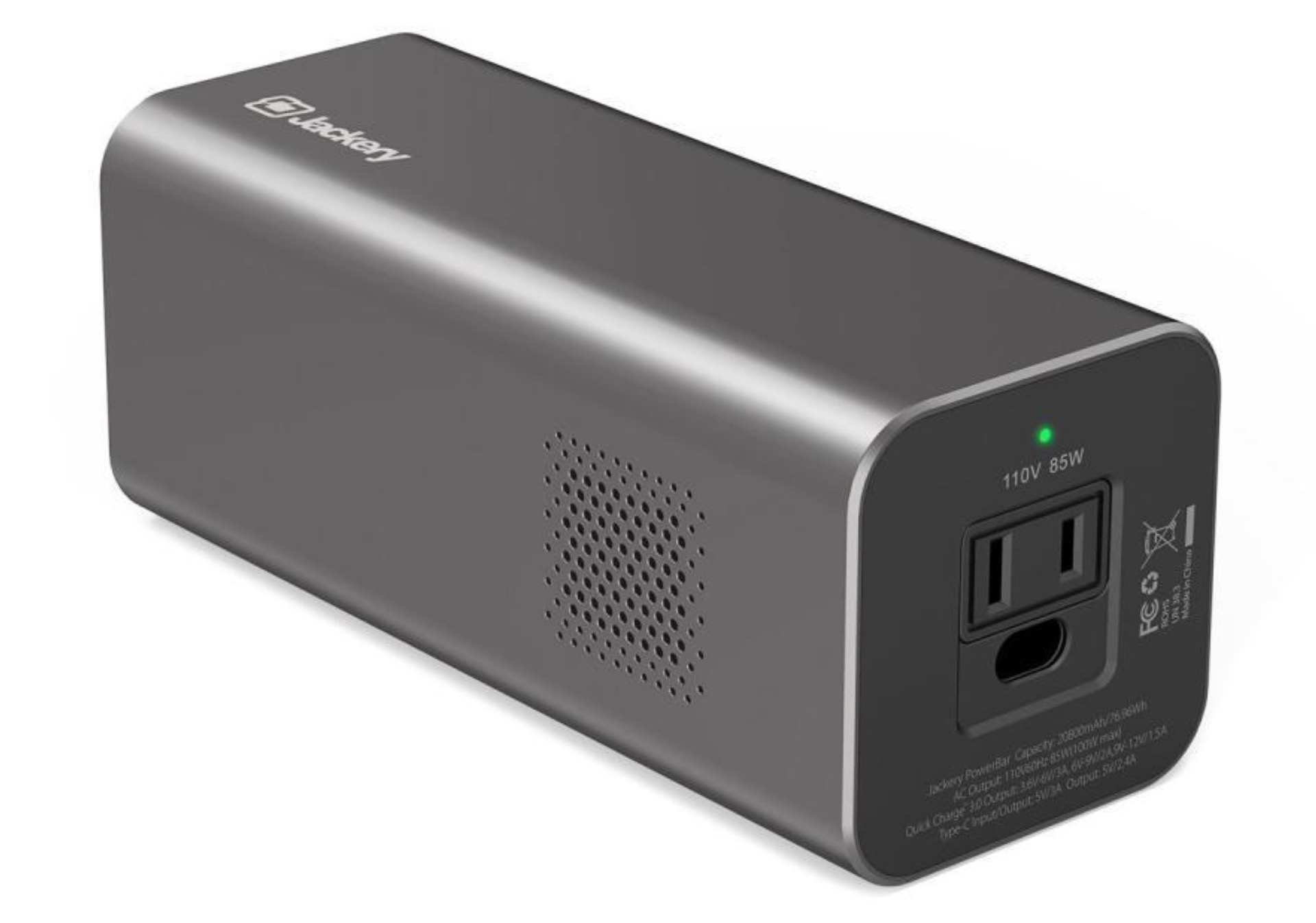 Jackery Explorer 75 PowerBar
Jackery's Explorer 75 PowerBar is a lightweight yet high-capacity external battery pack for charging your devices when no other power outlets are available — for example, when you're doing work at a coffee shop and all the outlets are taken, or (if you're like me) you've parked your generator-less RV somewhere overnight and there's no shore power to hook into.
It has a battery capacity of 77Wh/20,800mAh with a continuous output of 85 watts (100 max). It can be used with large-screen laptops, but you'll be better served using it with a tablet (1–3 full charges), a phone (6–10 charges), or a camera of some kind (7–9 charges). It's small and light enough to keep in your bag, and is sure to save your butt many times.
Get it for $150 on Amazon.