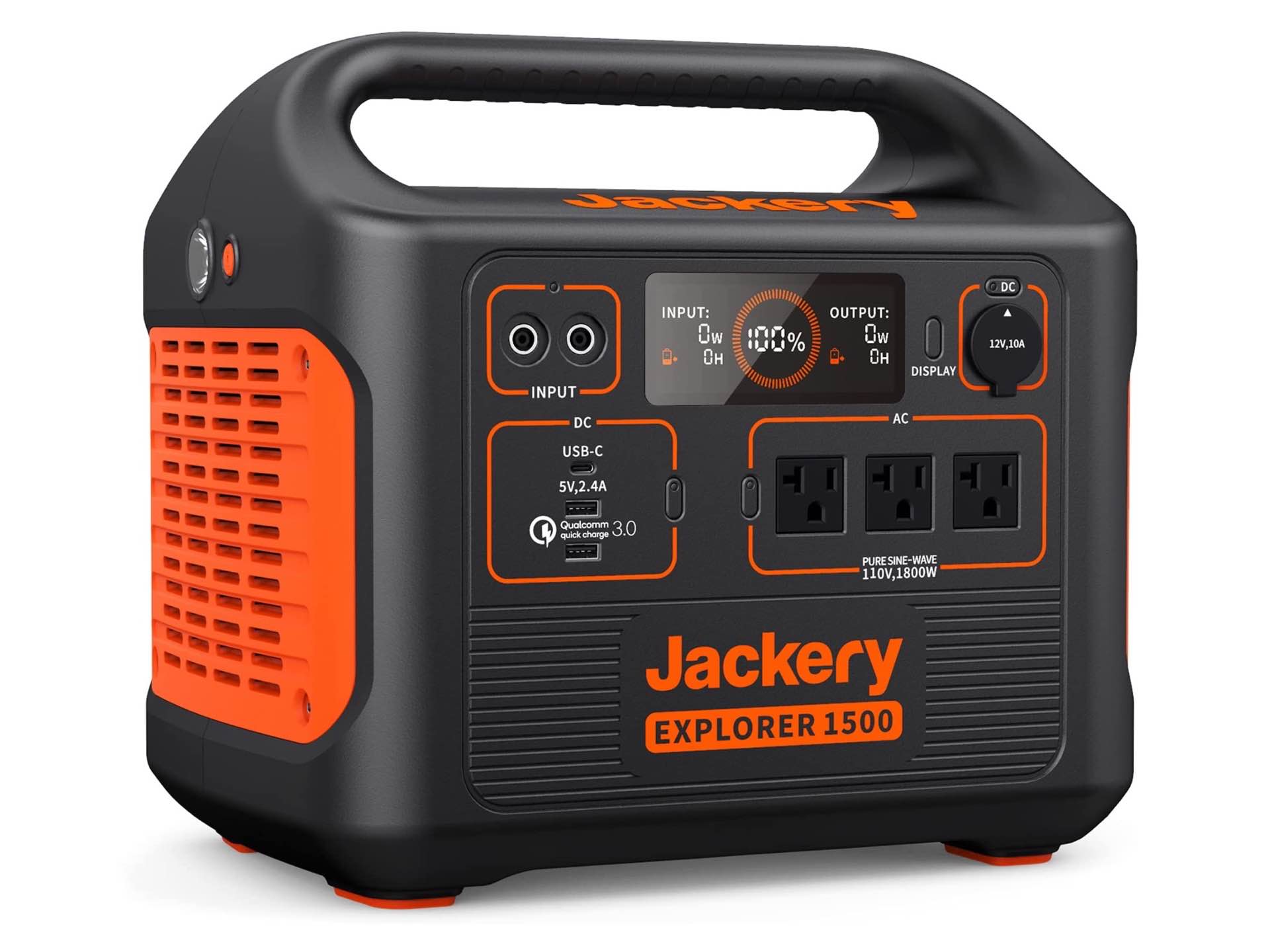 Jackery "Explorer 1500" Portable Power Station & Solar Generator
Whether you're RV boondocking, living that #vanlife, camping in the wilderness, attending a tailgate party, chilling by the lake, road-tripping through the desert with your buds, having a picnic at the park, or trying to get through a power outage, it pays to have a way to keep your devices charged and your appliances running.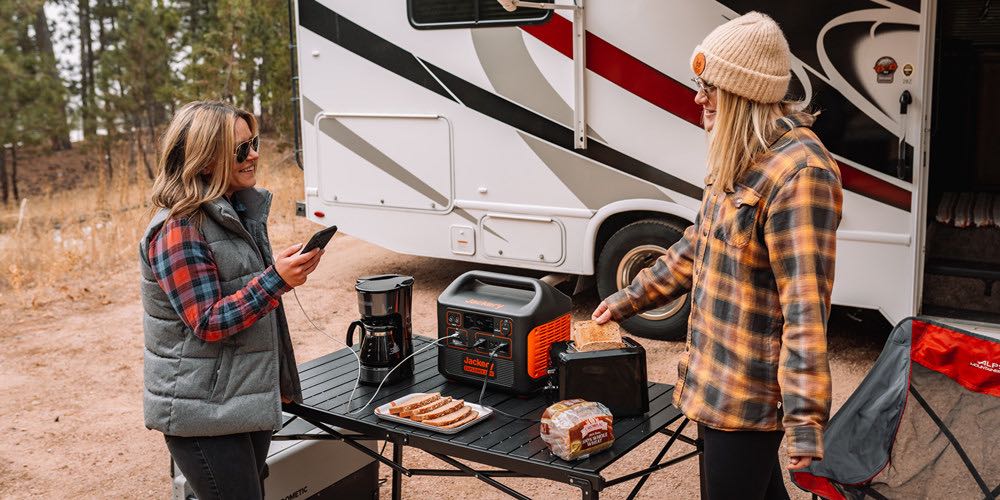 Most of the time, a portable solar power station like the Jackery Explorer 1500 is way better than running a noisy, fumy gas generator — and I'm saying this as someone who often depends on his RV's onboard gas generator (usually for things like running the A/C for extended periods in scorching weather). If all you need is a way to plug smaller things in and have them work and/or recharge seamlessly, this is the way to go.
When you have access to wall power, the Explorer can easily be recharged to its 1534Wh capacity, after which you can take it anywhere and have a reliable power source.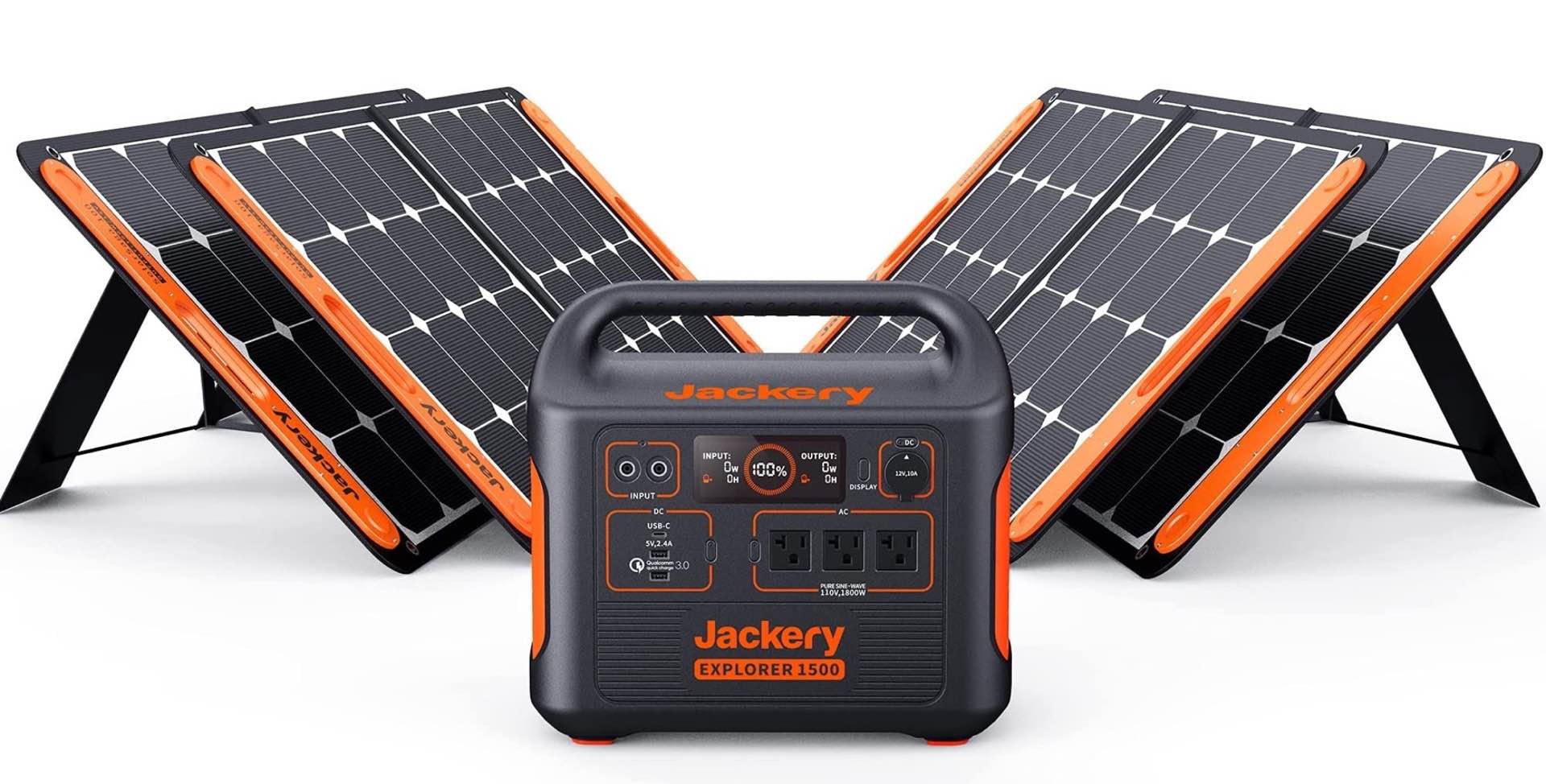 Out in the wild or on the road, you can connect up to four of these solar panels to turn it into a full-on solar generator system, charging the battery pack to capacity — with pure, clean, freely available, and nigh-limitless ☀️space energy☀️, mind you — in about 5 hours outdoors, assuming ideal sun/weather conditions.
Either way, the Explorer then gives you several ways to connect your stuff to get power: three wall-style outlets, a car-style charger port, and three USB ports (one USB-C port and two USB-A ports with QuickCharge 3.0).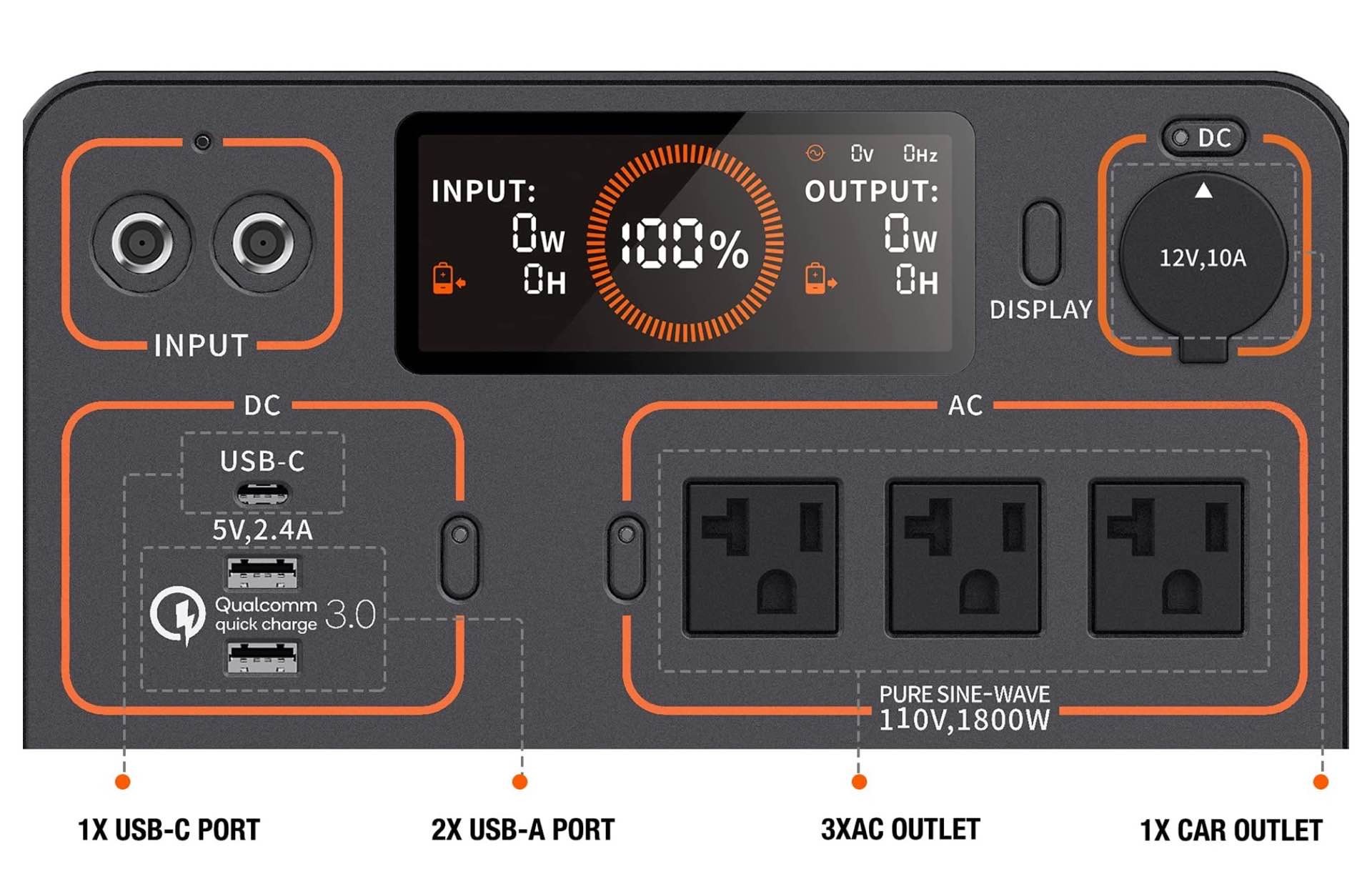 Some people have found they can use the Explorer 1500 to run a residential fridge on backup power throughout an entire night and then some, so even when you're not out there having outdoor adventures, there's still a lot of utility in having one of these bad boys around.
Get the Jackery Explorer 1500 for $1,599 on Amazon. Or, you can pick up the full solar generator set (including four panels) for $2,699 (essentially saving you a hundred bucks versus buying the panels separately).