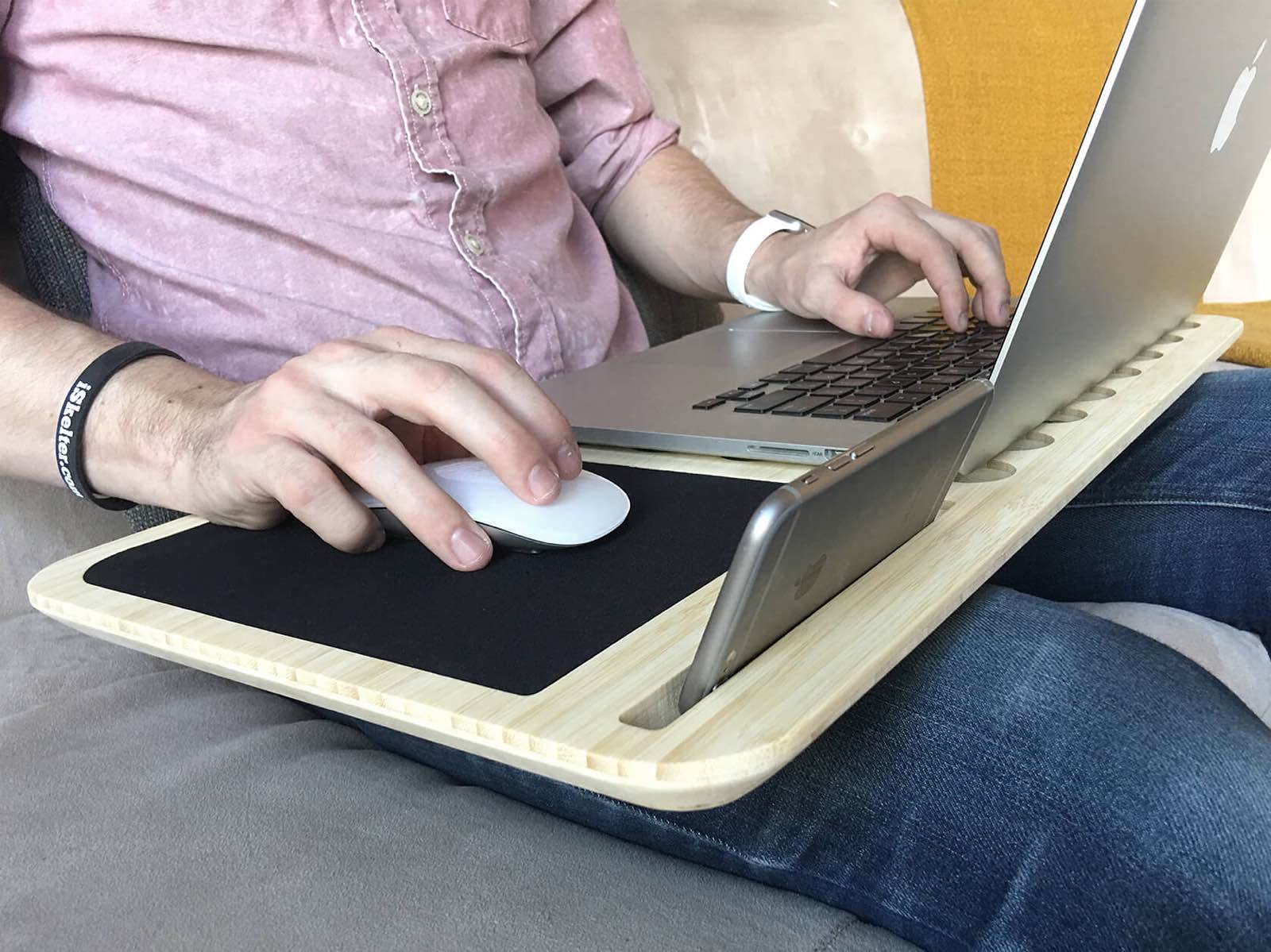 iSkelter Slate 2.0 Lap Desk
Back in November 2013, I wrote about iSkelter's Kickstarter project for the original Slate mobile lap desk for MacBook. Now it's August 2016, and I'd like to point your attention to the Slate 2.0.
Similar to the original model, the 2.0 edition has ventilation holes — plus the bamboo's natural heat absorption — to keep your legs from getting hot while you work.
They've improved on the overall design though, including the new underside bevel that makes it easier to grip and move around (not to mention more comfortable against your midsection), and the dock slot has been made wide enough to accommodate anything from an iPhone (6/6s or 6/6s Plus) to an iPad Air (1, 2, or 3).
It also now comes in three variations: