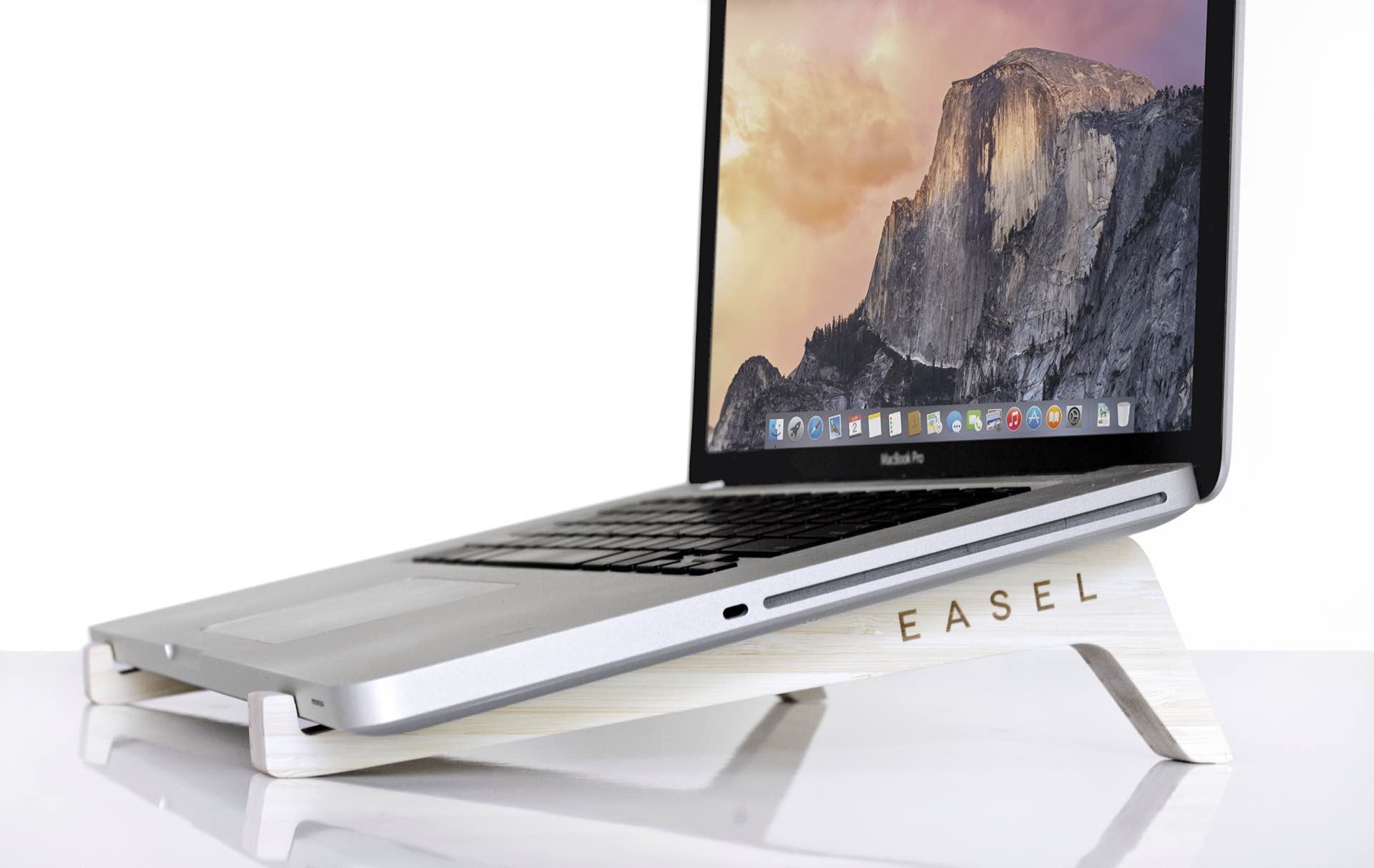 iSkelter Easel Laptop Stand
Among the dozens of worthy ways to prop a laptop up for a better typing angle is the iSkelter Easel. Portability isn't typically a consideration for laptop stands — in fact they can be outright cumbersome — but with only two thin pieces of wood, the Easel is a great travel companion for working on the go.
The Easel's simple brilliance lies in the incredibly strong embedded Neodymium rare-earth magnets, which keep the two pieces connected together while stowed away for traveling. Since the two pieces are completely independent when in use, Easel will work for nearly any laptop make or model. An added benefit is that your laptop has an easier time staying cool, what with all that empty space underneath.
One might think two pieces instead of one would be unstable or tricky to use, but really it couldn't be easier to separate them, set the laptop down, then quickly adjust the distance between the two panels.
On top of being so minimal and portable, the Easel is also a relatively low-cost option at just $39.