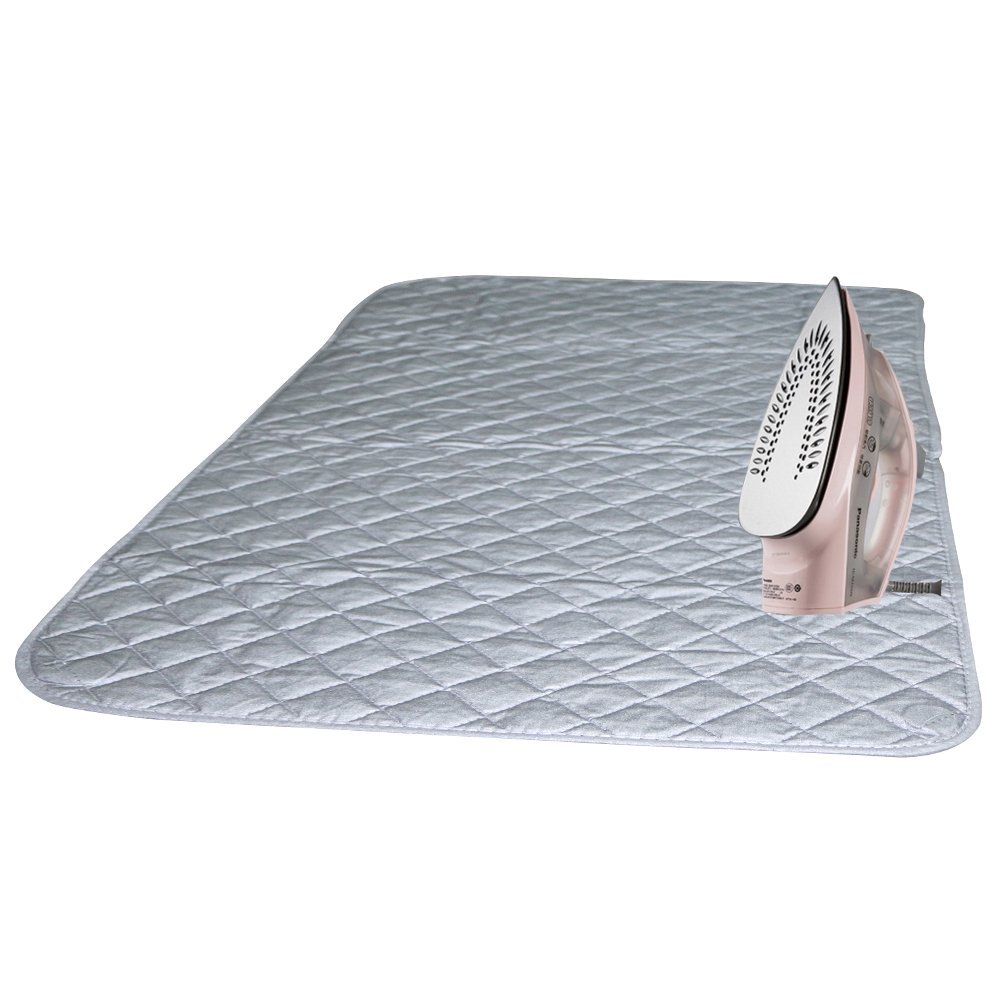 Ironing Blanket
If you want save space in your laundry room, this ironing blanket fits the ticket. Our laundry room isn't that big, so we picked up one of these to allow us to iron clothes on top of the washer without having to pull out a large bulky one.
It's extremely durable and foldable. It measures 33 1/2″ x 19″, so you can easily iron pants and shirts alike. Due to its small size, it's great for apartments and dorms as well.
Get it on Amazon for $8.99.