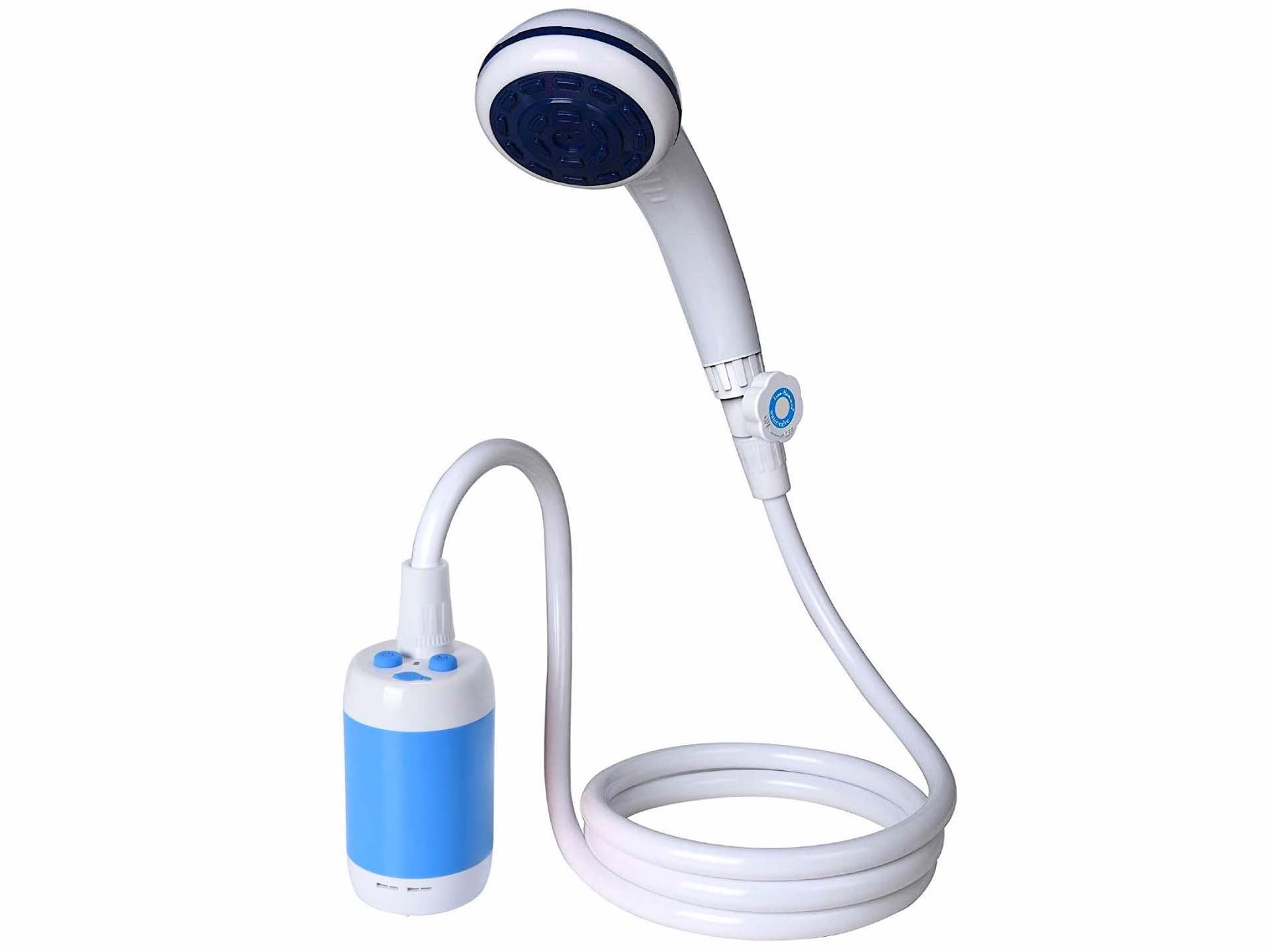 Iron Hammer Portable Outdoor Camping Shower
As we've been making our way south through Baja, Mexico — I'm currently writing this from a beach near El Pescadero — I've found that the shower in our RV bathroom isn't necessarily the best place to rinse off after a day of playing in the sand, especially when there's no sewer hookup and we have limited tank space to contend with.
Even if we had a way to empty the grey water tank, the amount of sand collectively coming off our bodies would easily clog our drains. It's happened before. Unfortunately, our RV's built-in outdoor shower head sucks and is installed on the backside of the RV anyway, so we'd have to rinse off and walk through sand on the way to the front door, making it pointless.
All of this is solved with a portable outdoor shower system. You just put the pump end into a large container full of water, turn it on, and the water comes out of the shower head with decent pressure so you can rinse or wash off with ease. This way we can keep our 5-gallon bucket by the RV's front door and quickly rinse off before stepping on our outdoor mat and then heading inside.
If you want to use it as an actual shower system, I know some people will heat their water and use it to fill a lidded bucket (with a hole in the lid for the shower to pass through) or a drink cooler so that the heat lasts all the way through washing.
This rechargeable camping travel shower kit is $47 on Amazon and comes with your choice of blue, orange, or pink water pumps. Comes with a mesh carry bag and a suction cup shower holder for hands-free use.