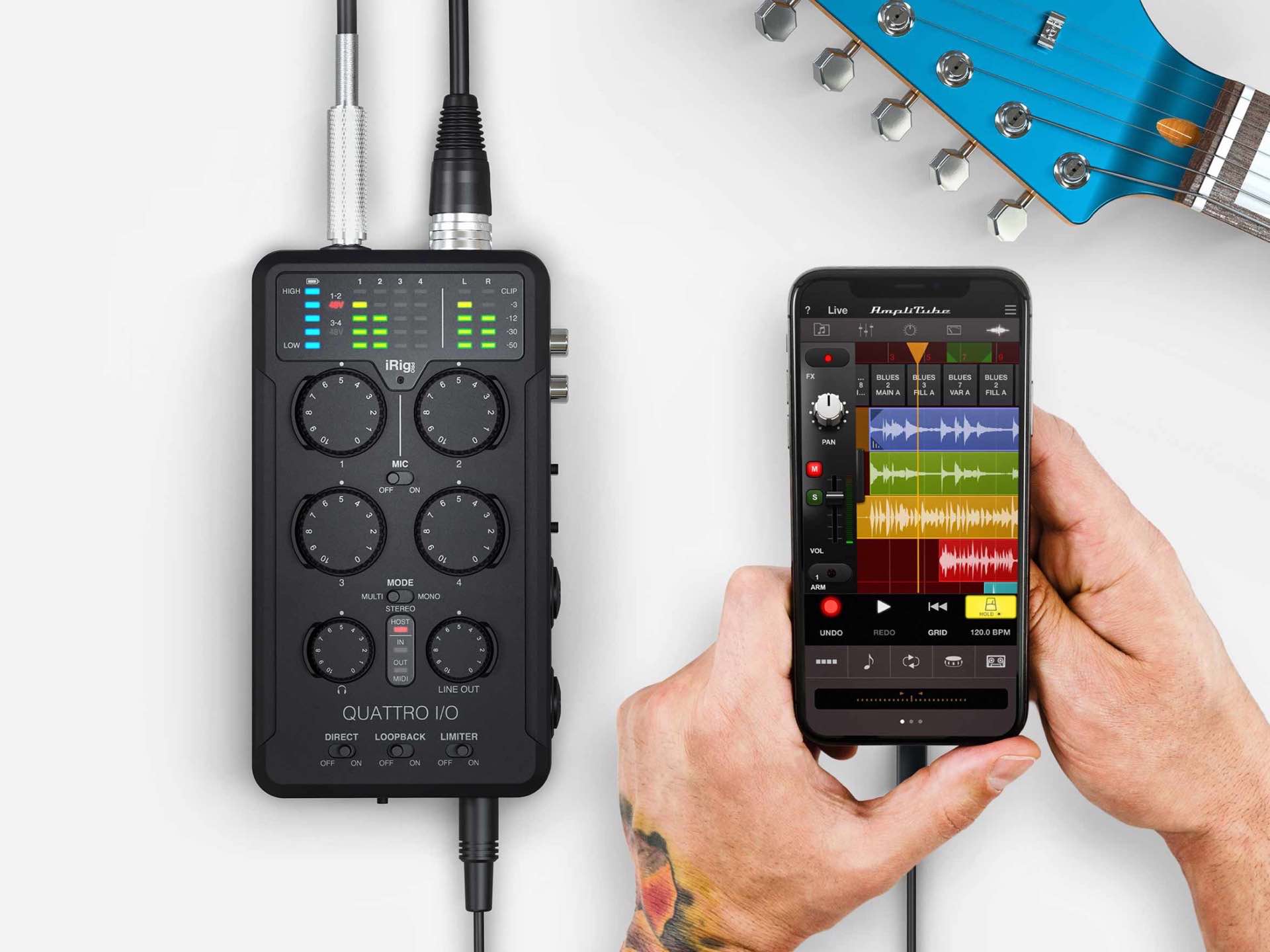 iRig Pro Quattro I/O Mobile Recording Interface & Mixer
Whether you're a podcaster, a musician, a vlogger, a streamer, a documentarian, or any other form of performer and/or content creator on the go, the iRig Pro Quattro I/O is a new professional-grade portable recording interface + mixer from IK Multimedia that should quickly become part of your field audio toolkit.
With four high-quality low-noise mic/instrument preamp inputs (with phantom power and a 24-bit/96 kHz audio conversion rate), a pair of XLR audio outputs, and a number of other connection points for headphones, full MIDI I/O, and more, this thing is ready to deliver broadcast-quality results — anywhere, anytime.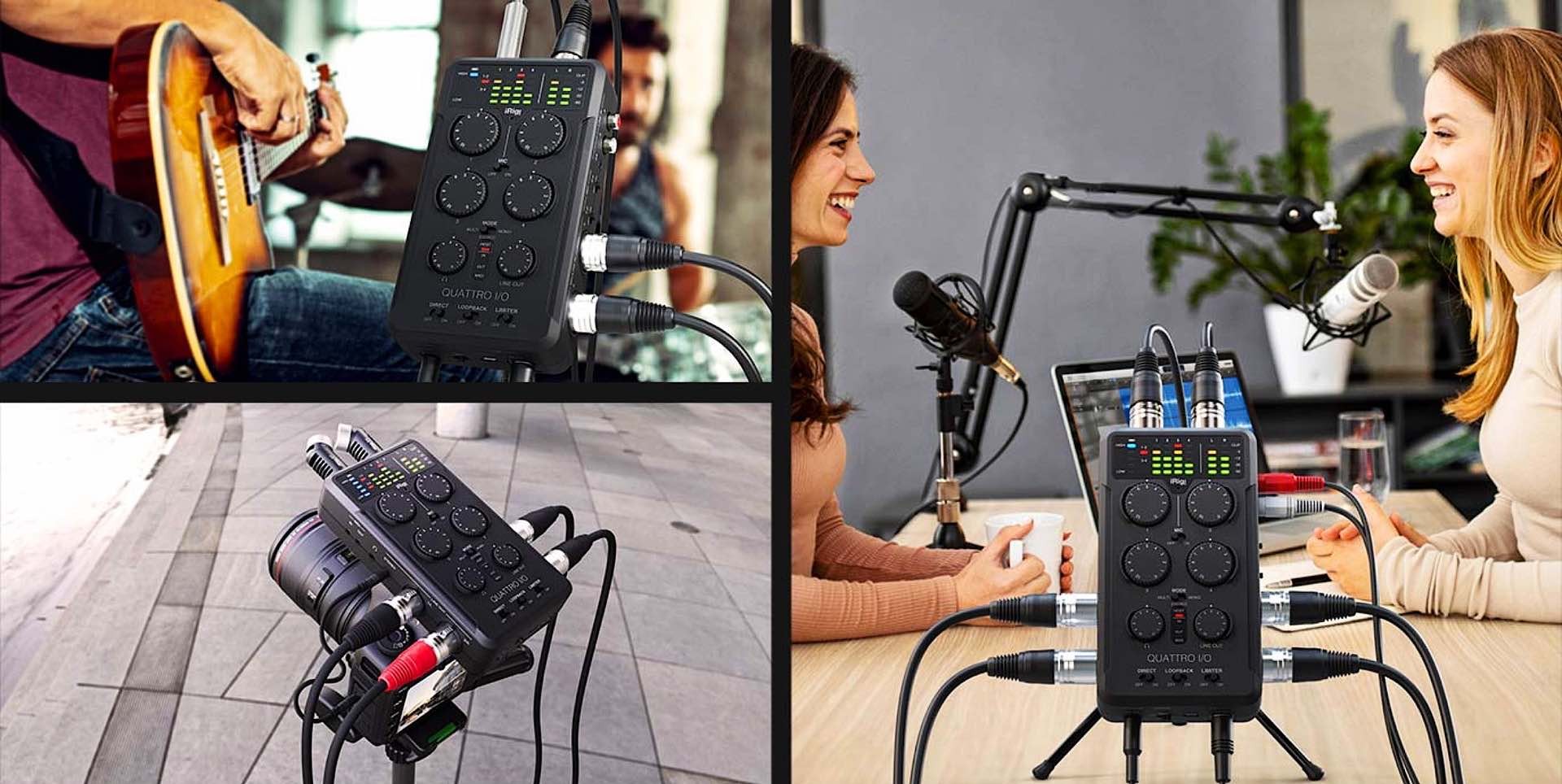 The Quattro I/O is designed to turn your iPhone/iPad, Android device, or Mac/PC into a fully featured field recorder, or you can use it as a completely standalone mixer/mic preamp on battery power. The built-in omnidirectional mic that you can use in a pinch is the cherry on top.
Get the iRig Pro Quattro I/O for $350 on Amazon. I recommend checking out the press release for more details if needed, or you can take a look through the official product page.