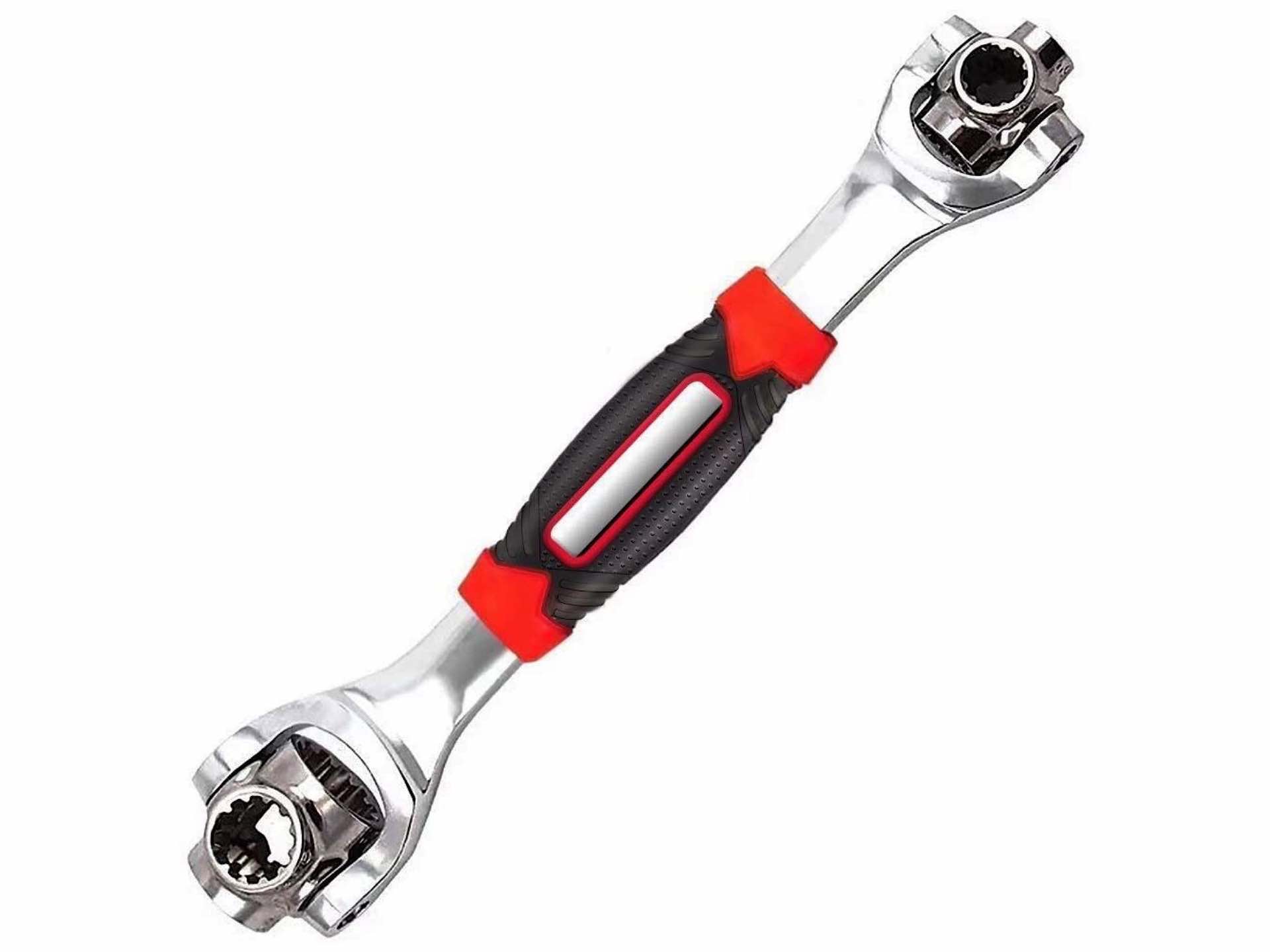 iPstyle 48-in-1 Multifunction Socket Wrench
If you've ever bought one of those cheap socket wrench sets, you know what a pain it is to keep up with all those socket pieces. They inevitably fall off and get lost somewhere in your toolbag, and somehow it's always the size you're looking for that's hardest to find when you need it most.
But not so with this multi-function socket wrench, which has sets of rotating sockets at each end that can accommodate a bunch of different SAE and metric sizes, both in a variety of nut/bolt head shapes: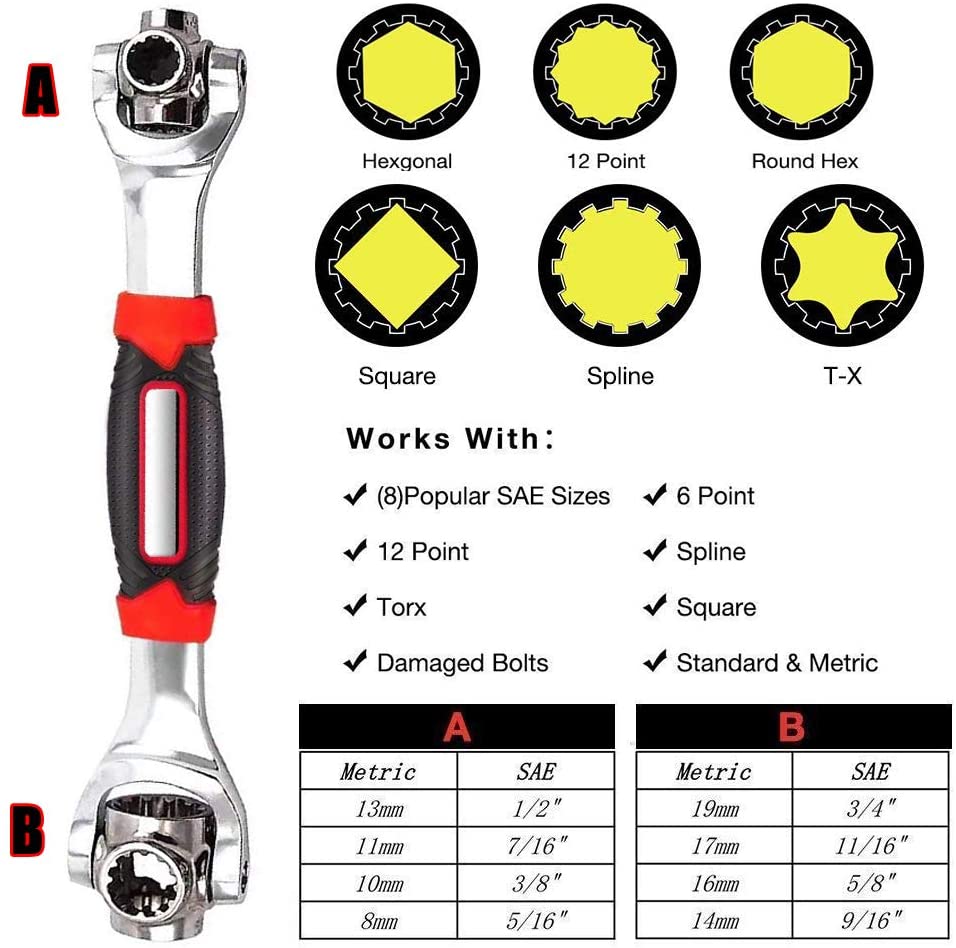 No more having to keep track of little socket heads that are so easy to lose. Just pull this one tool out of your kit and you're ready to go in almost any typical situation. It's often more a matter of workspace clearance than whether or not you have the right size for the job.
Get this wrench for $20 on Amazon.