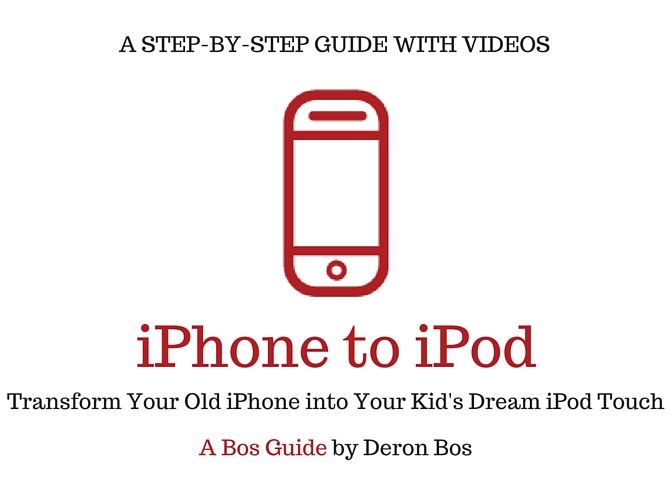 iPhone to iPod: A Bos Guide (with Videos!)
A lot of us like to buy new iPhones every year (or at least every two), and we often trade/sell our old devices. If don't need the money in order to buy the new device, turning it into an iPod touch for your kids is a great way to repurpose the device.
Deron Bos has created a neat screencast/ebook that walks you through the process. He walks you through how to erase your current device, setup restrictions, iCloud setup, FaceTime/iMessage, and much more. Deron has written about this topic for years, and this is a great way to get it all in one place.
For this week only, it's being sold as a "name your own price". Next week, it goes up to $15.