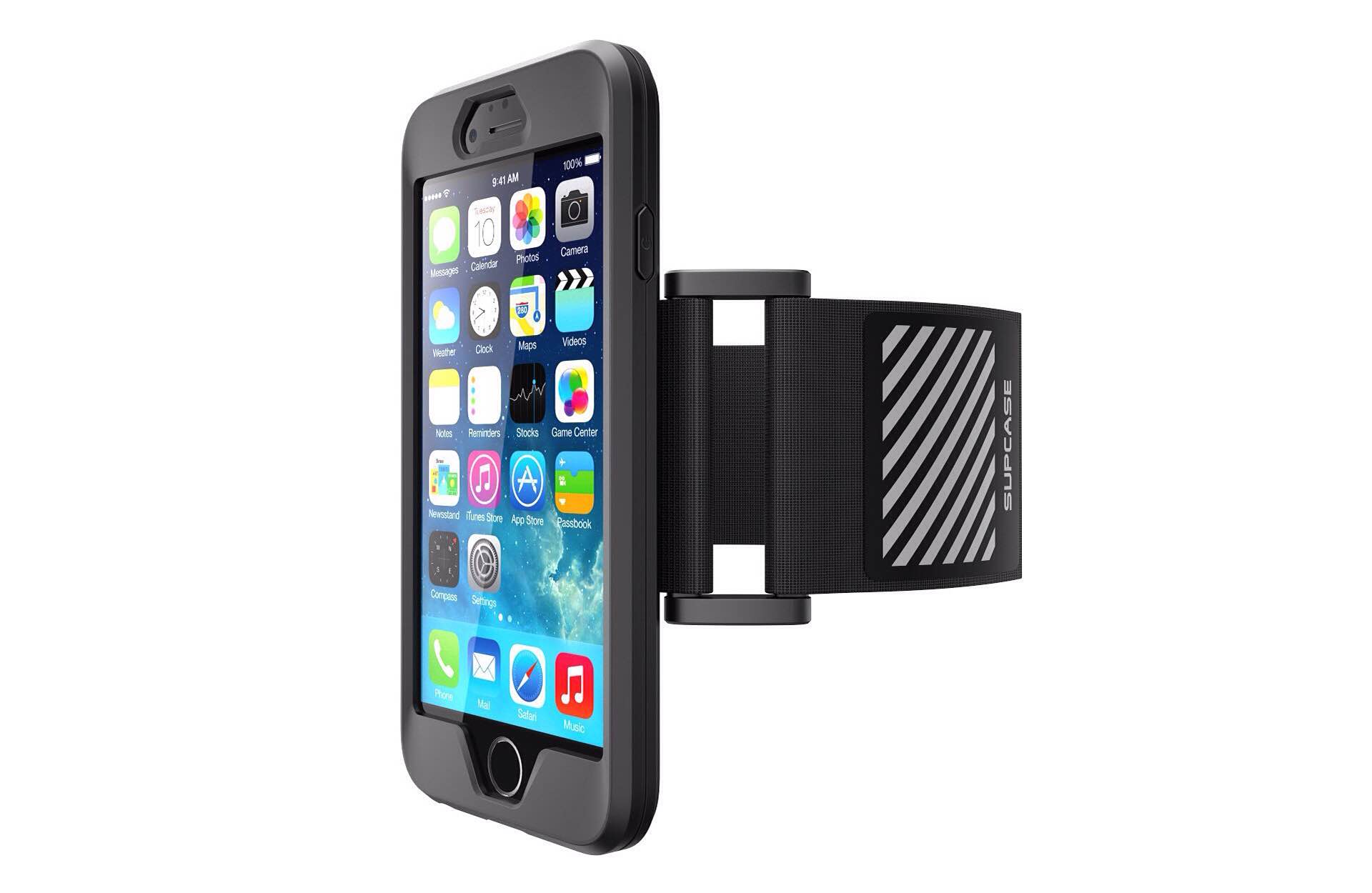 iPhone 6 Jogging Armband Case
It's still the early days for iPhone 6 accessories, but we've already found a jogging armband + case that we love: the Supcase Sport.
It fits the iPhone 6 perfectly and securely. The volume, silent, lock, and Home buttons are all easily accessible, and since there's no plastic "window" to cover over the iPhone screen, it is very easy to view and tap on the iPhone's screen during a workout. The bottom of the case has openings for the headphone jack, microphone, lightning cable, and the iPhone's speakers. (Though, for listening to your music while jogging, we prefer these Bluetooth sport earbuds.)
The silicone case is lightweight. And with has two slots in the back the elastic band can to be removed if needed, allowing the case stand alone as, well, a case. The band itself is stretchy, easily adjustable, and breathes nicely, fitting any arm between 9″ and 21″.