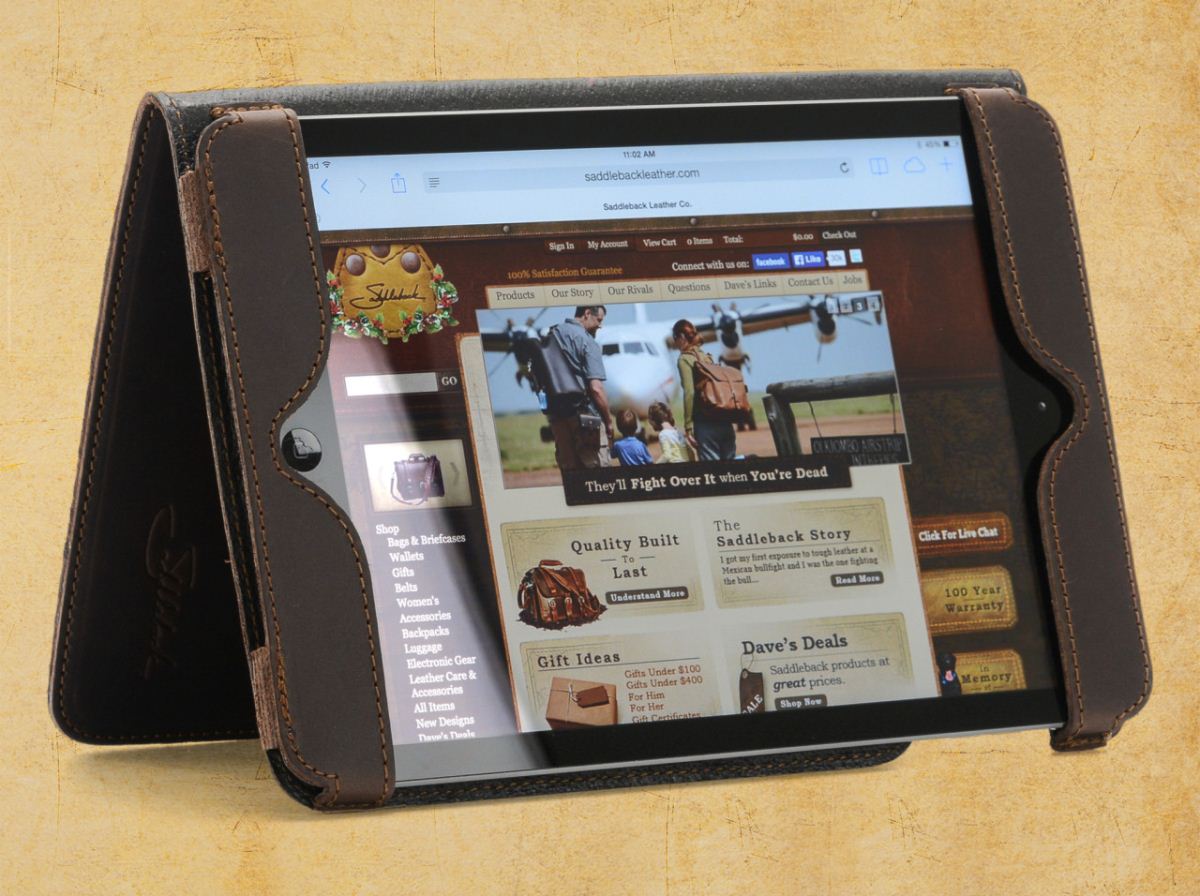 iPad Cases by Saddleback Leather
Ever since Saddleback CEO Dave Munson released this funny video (wherein he shows the best ways to cheaply knock off his products), I've been making my way through the Saddleback video catalog. They've got videos showcasing just about every product they make, and since I primarily work from an iPad, their iPad case video stood out to me in particular.
The video tells you all you need to know, but in case you're unable to watch it, here are the case's main features:
Completely leather exterior, lined with pigskin.
Protective on all sides, not just from scratches, but also from shock impacts—even on the corners.
Can be folded into a stand configuration, so you can easily watch movies or do work without having to hold the iPad.
Comes with a 100-year warranty, just like all of Saddleback's other products.
There are versions for nearly all iPad versions: iPad 2-4, iPad Air (temporarily out of stock as of this writing), and iPad mini. Prices range from $88 to $111, and each case comes in several colors.