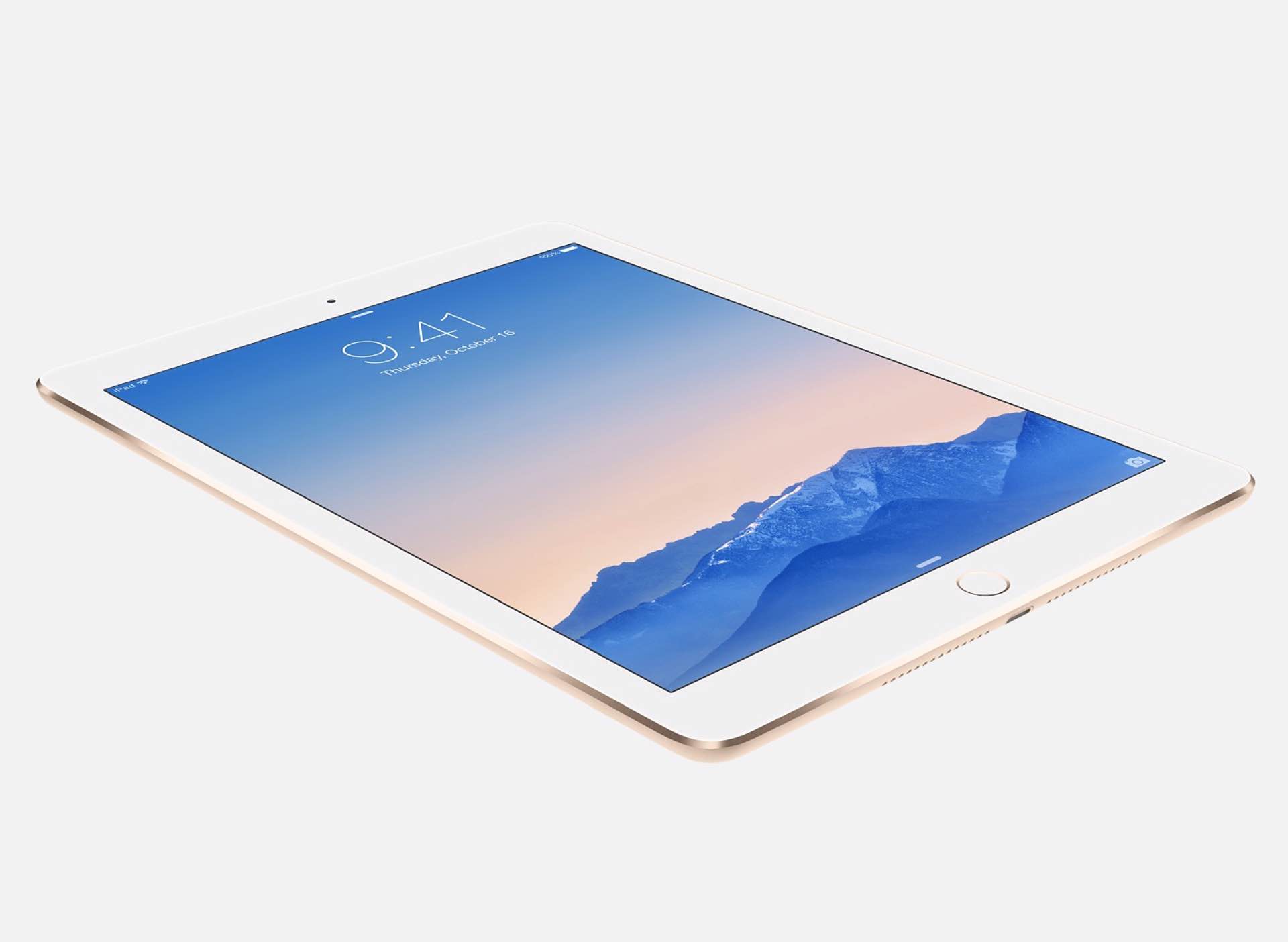 iPad Air 2
As someone who does 99% of their work from an iPad, I was excited to see what Apple would unveil during today's keynote. With the new iPad Air 2, they certainly didn't disappoint.
In terms of engineering alone, the iPad Air 2 is a marvel. Because they were able to bond together what had been three separate layers in the Retina display—LCD, cover glass, and touch sensor—they have produced the thinnest, lightest iPad yet. It weighs less than a pound, and is only 6.1mm thick—18% thinner than the original iPad Air. Using this thing one-handed is sure to feel unbelievable.
And yet, despite such thinness, they were also able to pack in a number of awesome new features:
Touch ID sensor. Aside from the iPad Air 2's sheer thinness, this is probably the most exciting new feature. Never again be saddened by the lack of Touch ID after switching from iPhone to iPad.
8-megapixel, f/2.4-aperture camera that can record 1080p video, while the front FaceTime HD camera is now f/2.2. Both are backed by new, more powerful sensors.
64-bit A8X processor—a modified version of what's in the iPhone 6. With this chip, the iPad Air 2 is 40% faster than previous model, with 180x the graphics performance of the original iPad.
M8 motion coprocessor, also borrowed from the iPhone 6.
Anti-reflective coating on the display, which reduces reflections by 56%.
802.11ac Wi-Fi, the latest and greatest in wireless connectivity.
Even with all this new stuff, the iPad Air 2 is impressively power-efficient, maintaining the previous model's 10-hour battery life.
Some interesting news for those who opt for an LTE model: Apple is putting its own SIM card in those units, one that works with AT&T, Sprint, and T-Mobile—but not Verizon, oddly enough. This will allow users to switch between cellular carriers on a whim, or simply enable/disable their plan as needed.
The iPad Air 2 will be up for pre-order tomorrow (Oct 17th, 2014) and available for sale starting next week. It comes in silver, space gray, and now gold.
It feels strange to call this a minor sidenote, but it is: the iPad mini 3 was announced alongside the iPad Air 2, the only new things about it being Touch ID and the new gold finish.