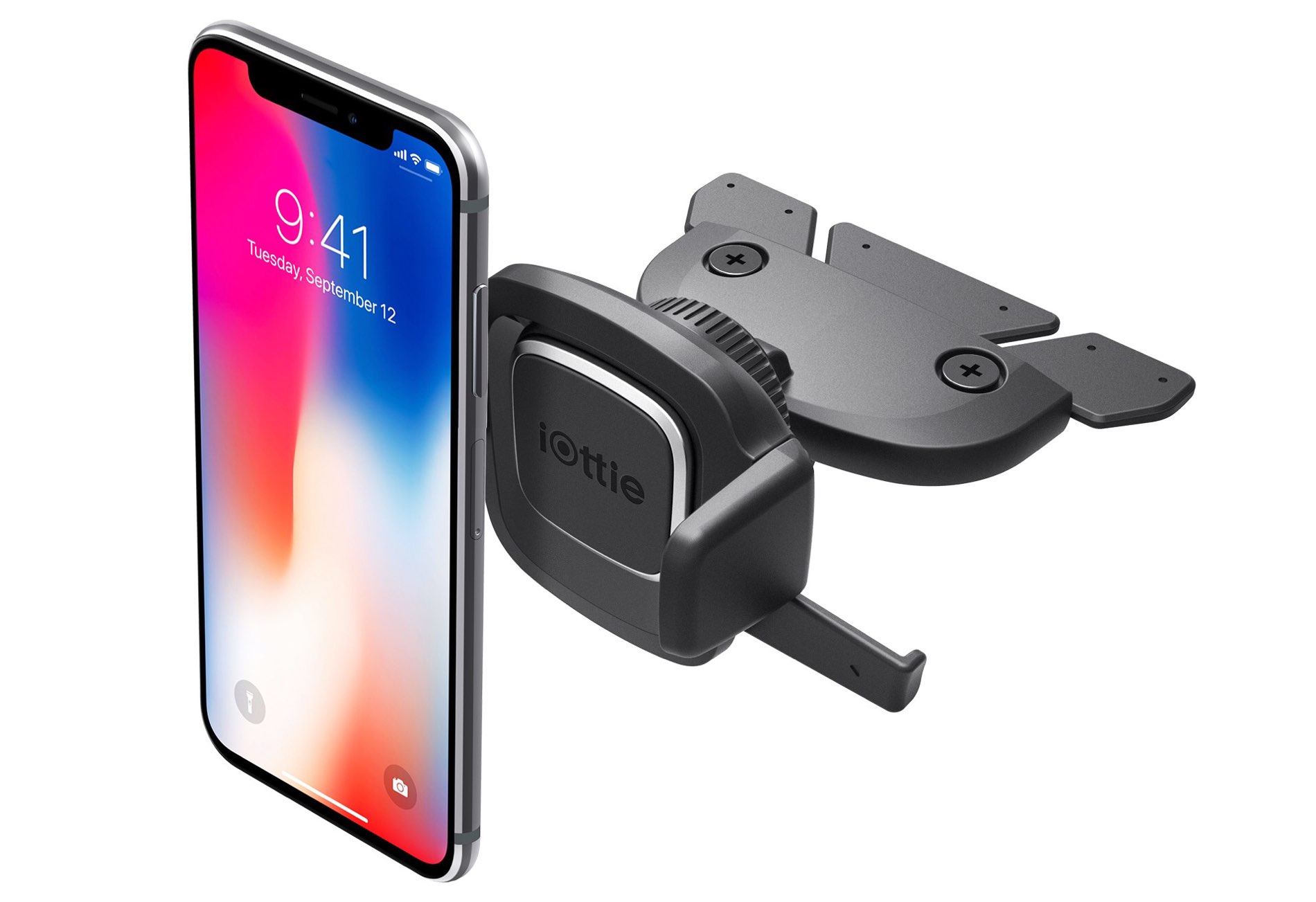 iOttie "Easy One Touch 4" CD-Slot Phone Mount
Fact #1: My wife and I own an old GMC Sierra truck that we use to tow our travel trailer/home around the country. It came with a slightly busted up stereo head unit that we don't use much except to look at the time. There's no AUX port, and we don't own any CDs anymore, so it just…sits there.
Fact #2: We rely on Apple/Google Maps on our respective smartphones to navigate places, and there are only two good places to put the phone while it's giving directions: on the armrest/tray between us, or in a cupholder. The latter option is easier in terms of glancing at the map while driving, but 1) it's still a bit low compared to the windshield, and 2) we often have drinks with us while we drive, so we end up using the armrest more often.
With the facts above in mind, imagine my delight when I discovered that a CD-slot phone mount exists that would make perfect use of our setup. The CD slot on our old head unit is near the top of the dash, so being able to mount our phones there for GPS purposes is super convenient.
It holds phones (and/or cases) that are anywhere from 2.3″ (58.4mm) to 3.5″ (88.9mm) wide, and like its name suggests, the side arms — which open by pressing a pair of release bars together, one-handed — grip back together with a single touch of the phone against the "trigger" panel, locking the device snugly into place. Once your phone's in, you can easily adjust the viewing angle using the mount's ball joint.
This video shows how easy it is to install and use:
You can get the CD slot version of the Easy One Touch 4 mount for $20 on Amazon. If the CD mount isn't your thing, they also offer dash/windshield and air vent versions of it.