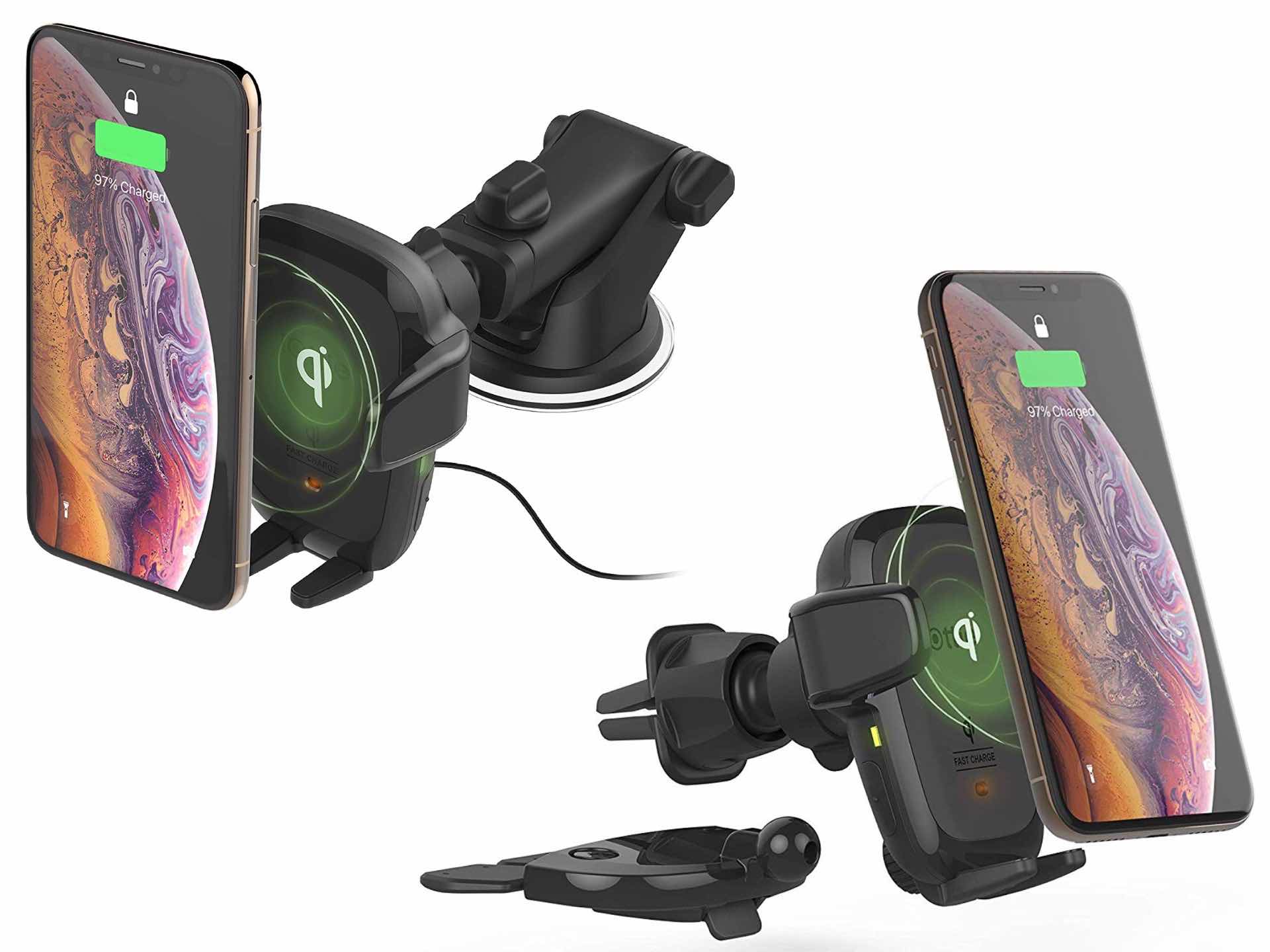 iOttie "Auto Sense" Automatic Clamping Phone Car Mount and Qi Charger
Back in caveman times, docking one's phone in the car was a real hassle that involved using both hands to finagle the thing into those cheap clamps and then — because the thing was some unsturdy abomination that snaked out of a cigarette lighter adapter or whatever — using both hands again to plug in the charge cable. You couldn't be safely doing any of this while driving, it was so annoying.
Luckily we now live in a civilized age where you can just use iOttie's "Auto Sense" mount. It's got a proximity sensor that knows when a phone is headed its way, causing its arms to open and close automatically as you set the device in there one-handed. Seriously, look at it:
Is it too much to say it's like watching the dock get ready to hug your phone like a friend? Is declaring that "we're truly living in the future" beating a dead horse? It's such a simple thing, and yet it's like…where has this been all my life?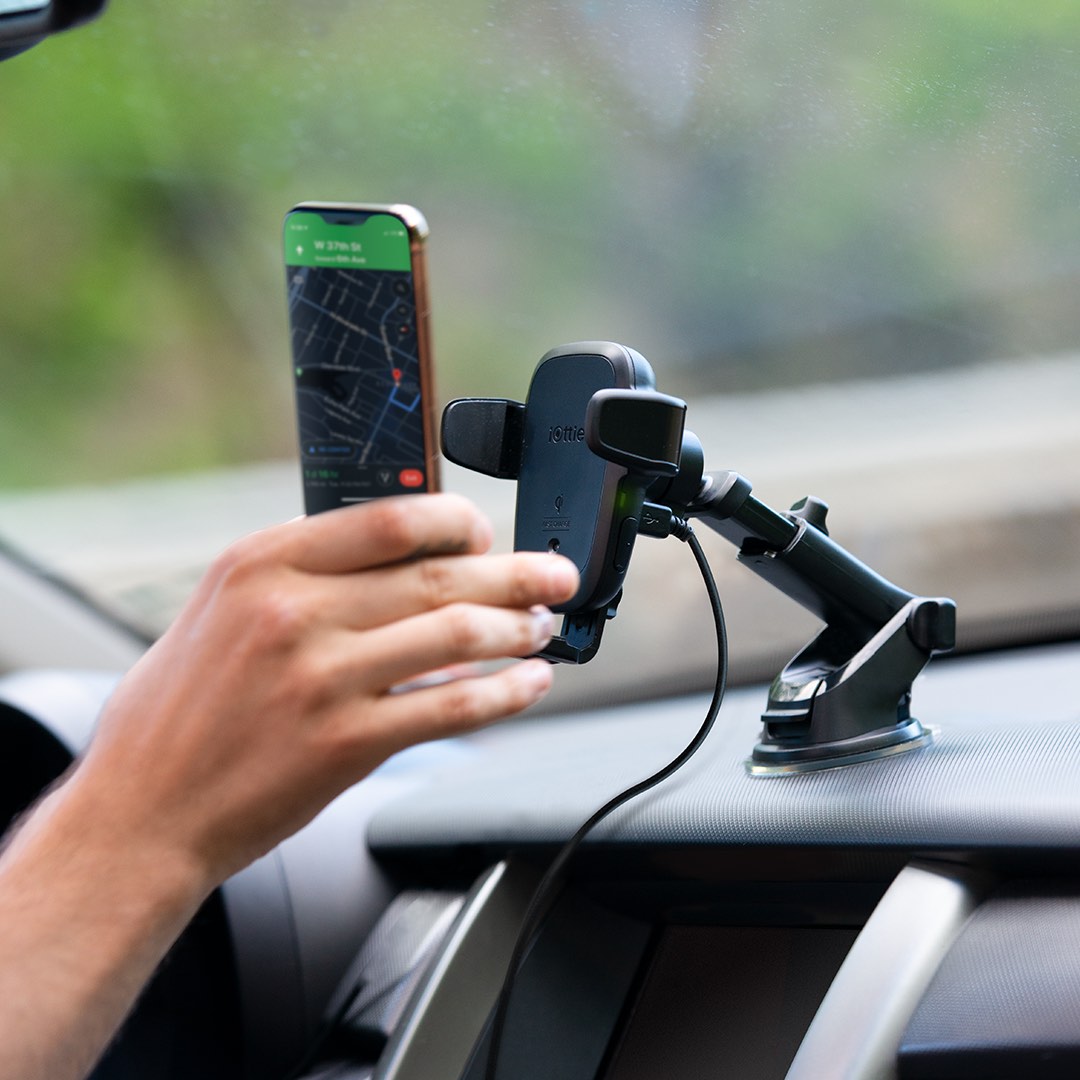 Moreover, once your phone's securely cradled, the built-in Qi wireless charger pad starts charging any capable smartphone (up to 3.6″), so you don't have to futz around with a cable every time you put the phone in or take it out. On the latter subject, opening the dock's arms to get your phone out is as easy as tapping one or both of the release buttons on the side.
They make both a dashboard mount and an air vent + CD slot version to suit pretty much any vehicle/dash setup. Both are $60 on Amazon.