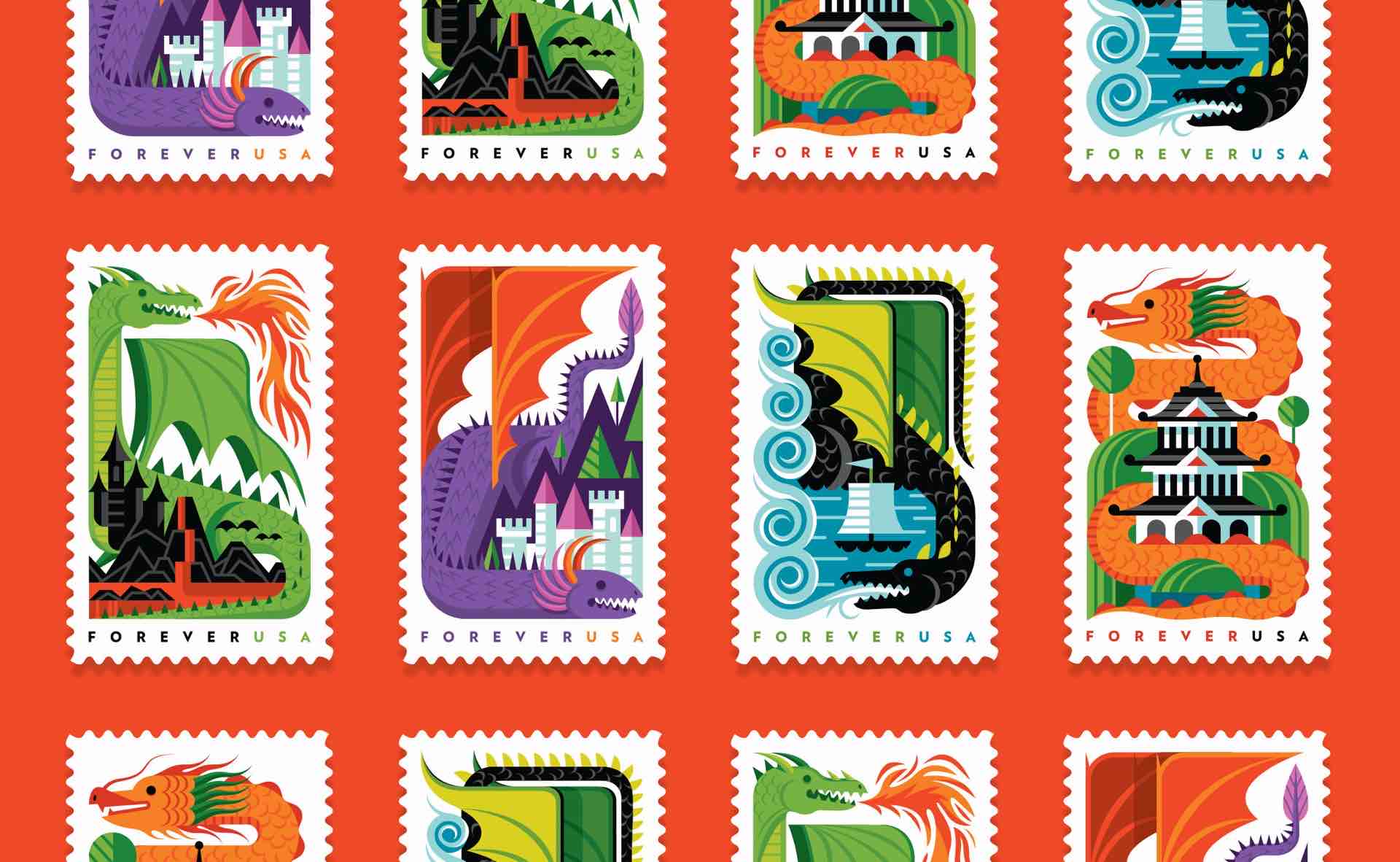 Invisible Creature + USPS "Dragons" Forever USA Postage Stamps
Dragons are among the world's most (if not the most) popular and instantly recognizable mythological beasts. They're also just plain cool-looking.
In 2018, the USPS recognized that fact by releasing this set of "Forever" dragon stamps illustrated by Don Clark of the Invisible Creature design studio [previously]:
Throughout history and across the globe, from Europe to the Middle East to Asia to the Americas, people have enjoyed tales of dragons. Though these legendary animals vary in shape, size, and color, they're most often described as lizard-like with four legs, sharp claws, scales, wings, and spiky tails.

As time passed, dragons never lost their aura. In the 20th century, the beasts showed their might in the pages of countless fantasy novels. In recent years, the creatures have appeared in popular board games, books, television programs, and movies, and take many forms, from cute and cuddly to big and ferocious. Today, through the power of our imagination, dragons continue to roar.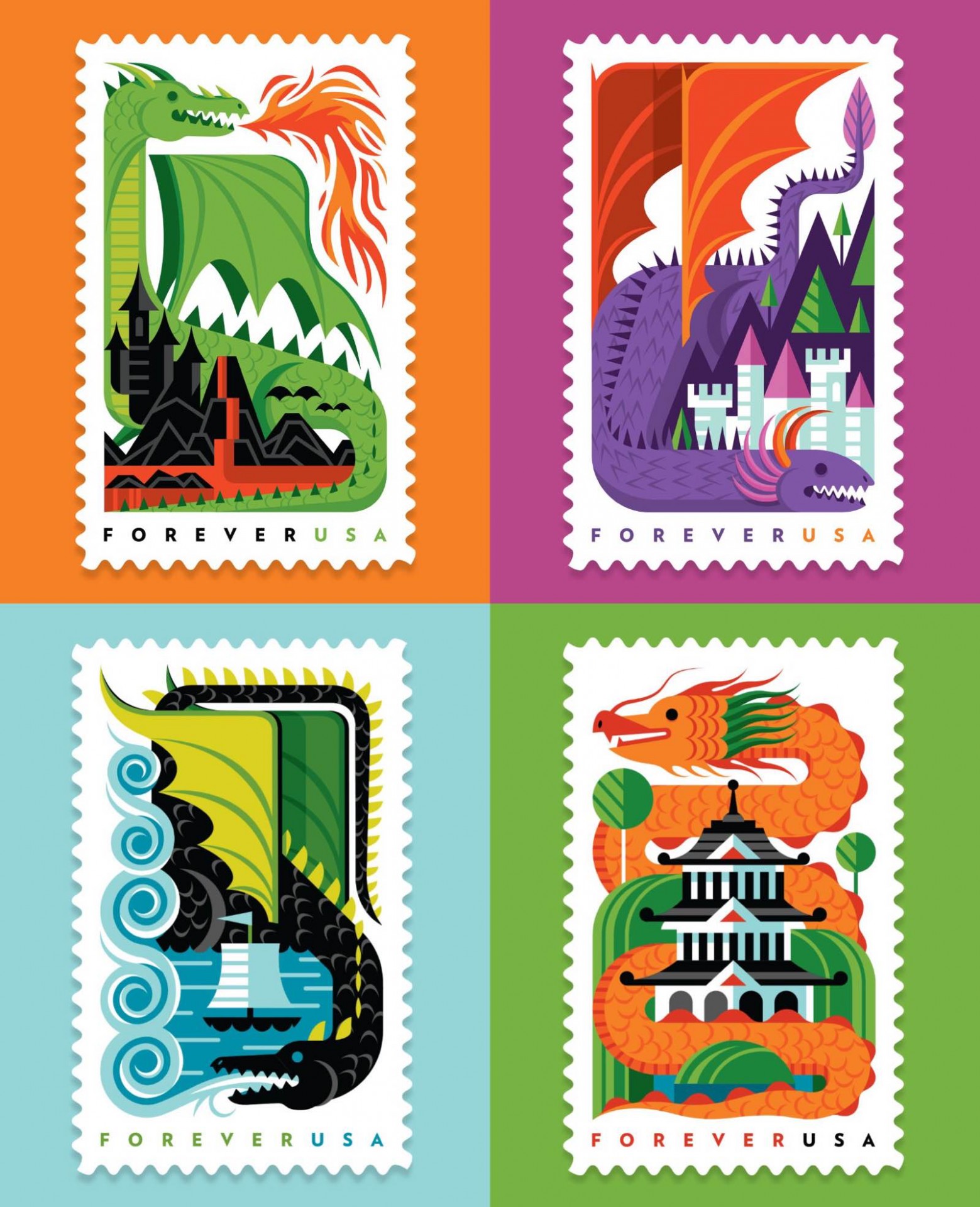 Available in sheets of sixteen, there are four culturally different dragon designs to choose from (with four of each design per sheet):
A green fire-breathing dragon towering over a medieval-inspired castle
A purple dragon with orange wings and sharp black armor on its back snaking around a white castle
A black dragon with green wings and green armor on its back swooping past a ship on the sea
A wingless orange dragon weaving its way around a pagoda
If you're going to send someone a physical, hand-written letter, this has got to be one of the coolest ways to do so. I wouldn't even want to throw the envelope away if it arrived with something like this stuck on it.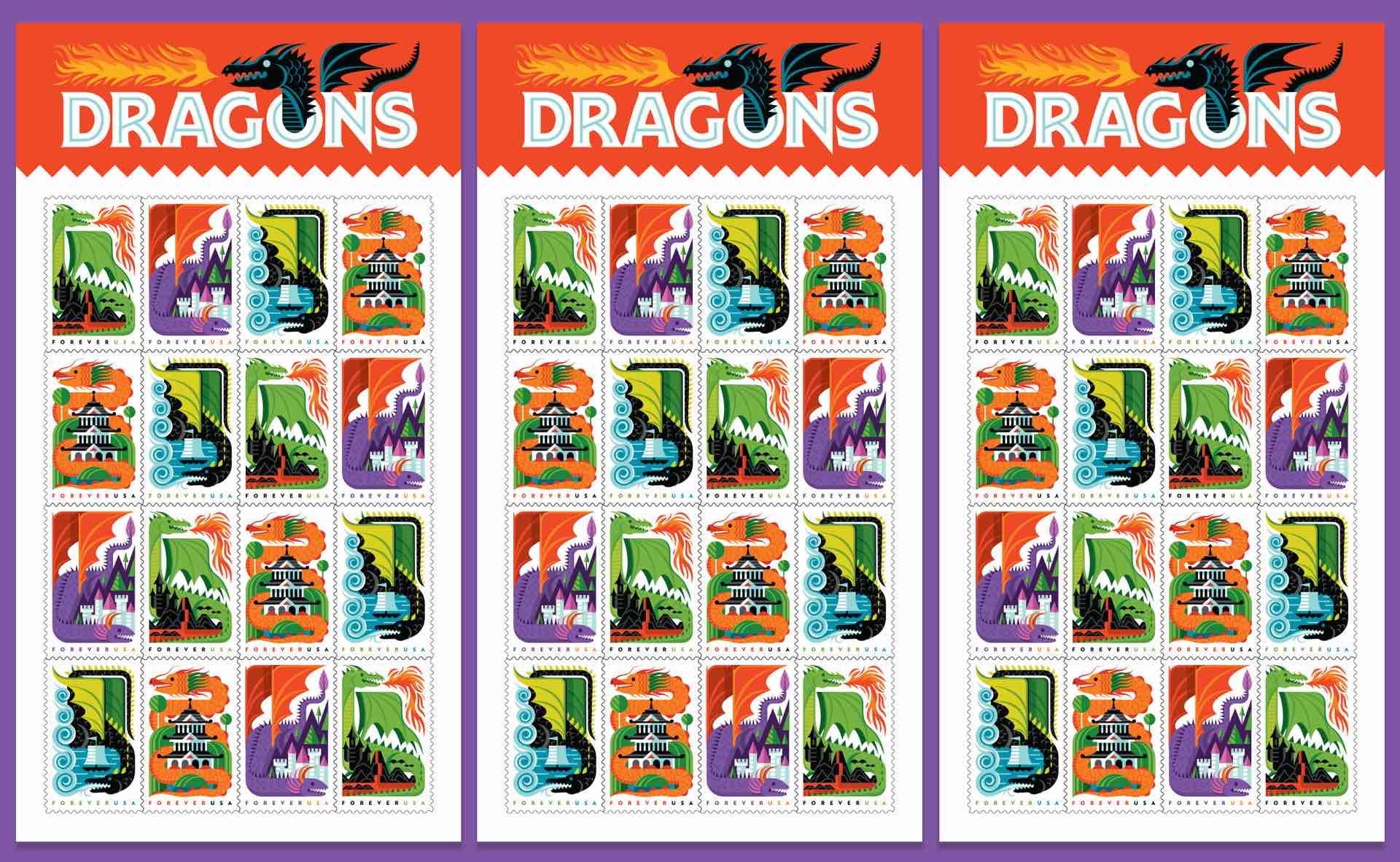 Each 16-stamp sheet is $9 at the USPS site. They also offer a commemorative panel based on the designs for $11.