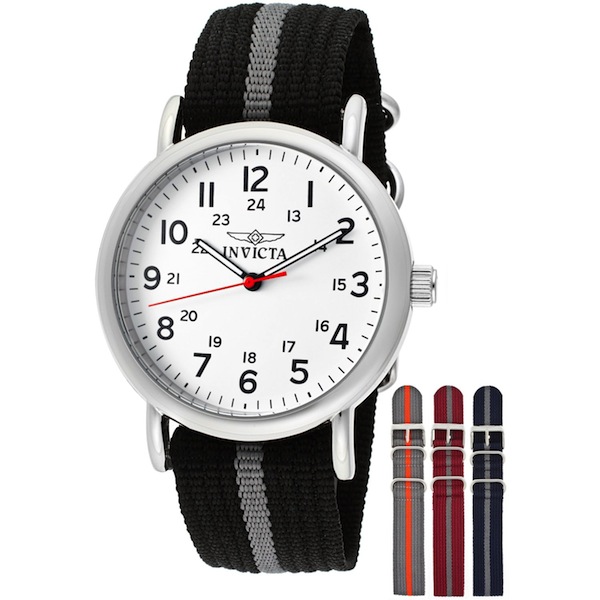 Invicta Men's Watch with Four Interchangeable Bond Nato Straps
Currently on sale for $49 for Amazon Prime members (the normal price is $295), the Invicta Men's Watch is a great Swiss timepiece at a price that (quite frankly) seems insane.
The Invicta 12802 is powered by Japanese quartz movement. The stainless steel case, white face and red second hand create a stunning, classic look.
The watch comes with four Interchangeable Bond Nato Straps. These bands are high-grade nylon with a stainless steel buckle. Switching them out is simple, so it's always easy to make sure you're colors are all matched and whatnot.