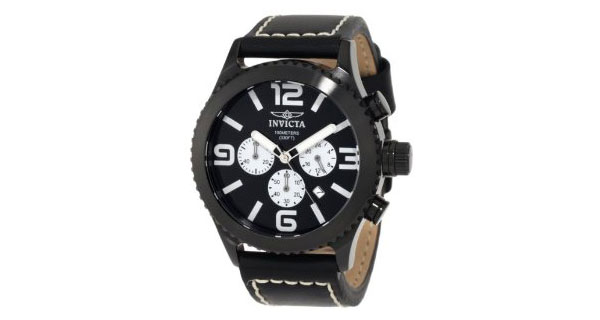 Invicta Black on Black Chronograph Watch with Black Leather
If black is the new black, then the Invicta 1430 II is nothing but class. It sports a black dial with bold, white numerals that sits inside a black ion-plated stainless steel casing. The 1430 is held on by a black leather strap. This watch is sure to look good regardless of if you're wearing a suit or a t-shirt. And right now the Invicta is 90% off at Amazon.
Or, if you prefer white on silver, the Invicta 1426 is also on sale.