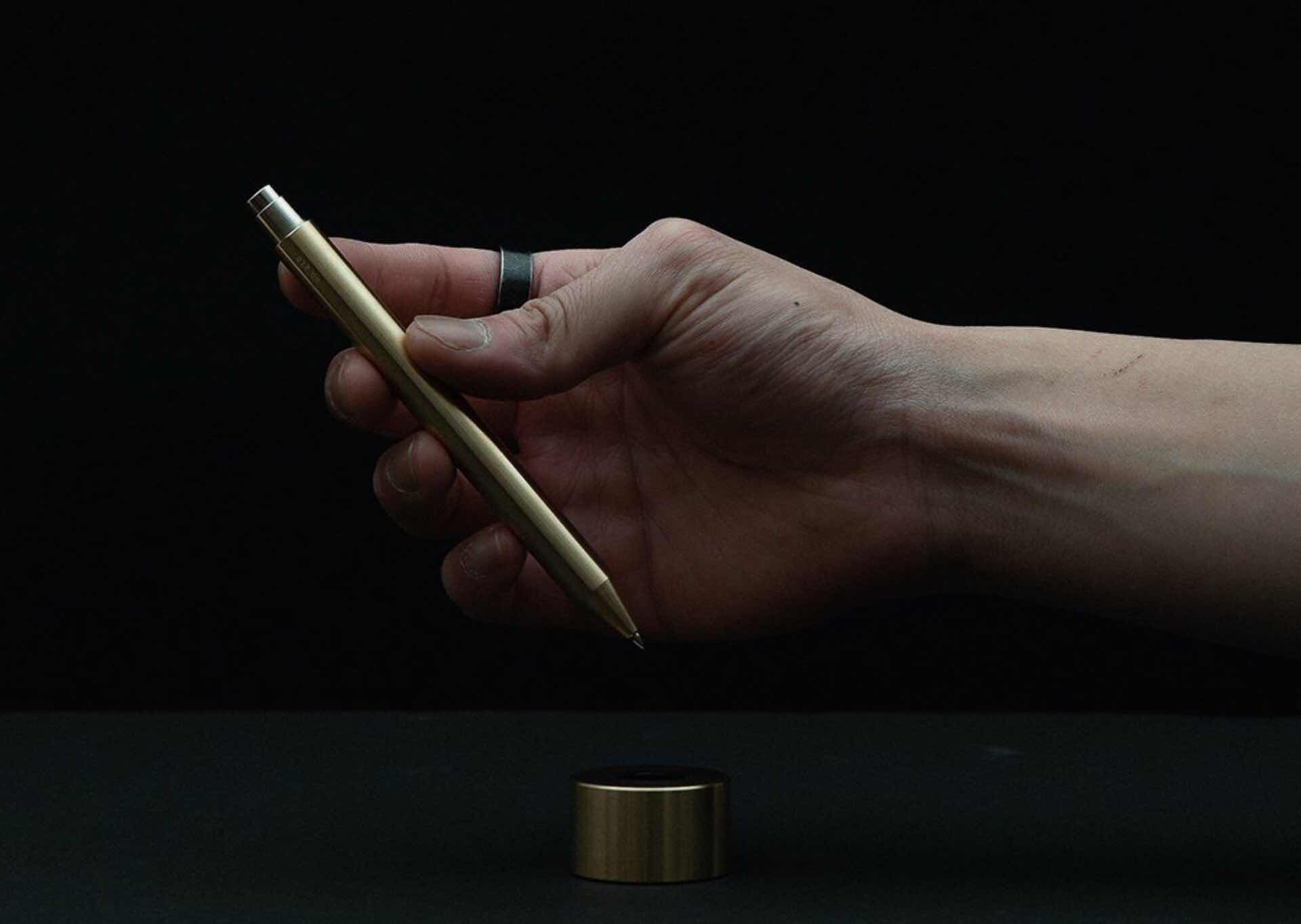 Inventery's Brass "Mechanical Pen" + Stand Collection
I've clearly been on something of a stationery kick lately. (A brass one, too.) But if you think that's going to stop me from talking about Inventery's "Mechanical Pen" series, you don't know me very well.
Precision machined from solid brass, these aren't pens you'll want to keep hidden in a drawer somewhere, but rather proudly displayed on your desk — which is exactly what the Pen Stands in the series allow you to do. Each pen comes from a single brass rod, creating a unibody construction. They're also each outfitted with an all-brass Schmidt mechanism (rather than a cheap plastic one) which offers a smooth, quiet click that feels phenomenal.
The weighted stands are similarly machined out of solid stock brass, and are more than capable of holding your pen upright on their own. However, they are lined on the bottom with 3M double-faced adhesive that you may optionally put to use if you want yours to be even more secure. Inside the stand is a black plastic cap to prevent scratching the pen.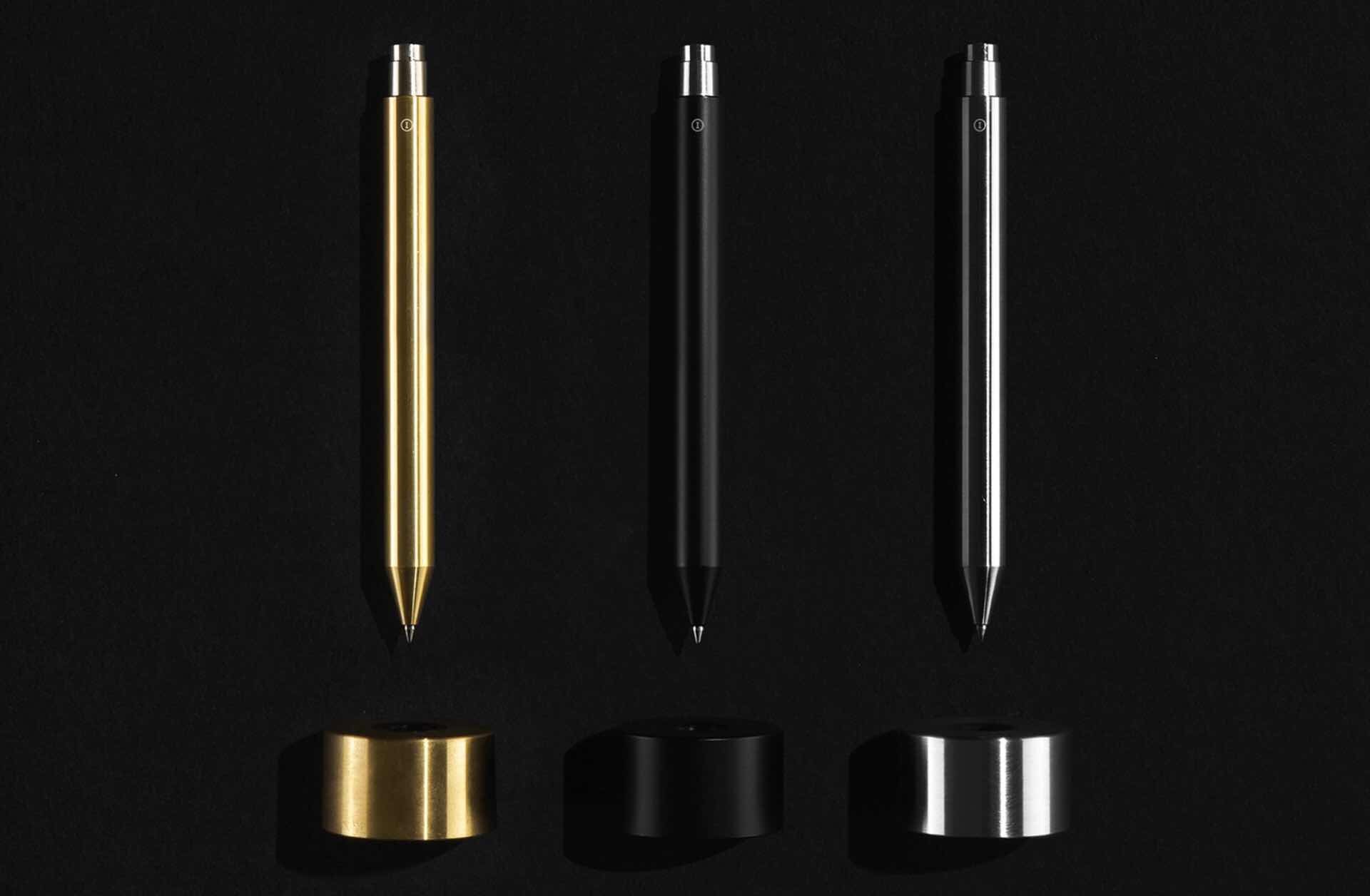 You have a variety of options for puchasing any or all of the pieces in the collection: