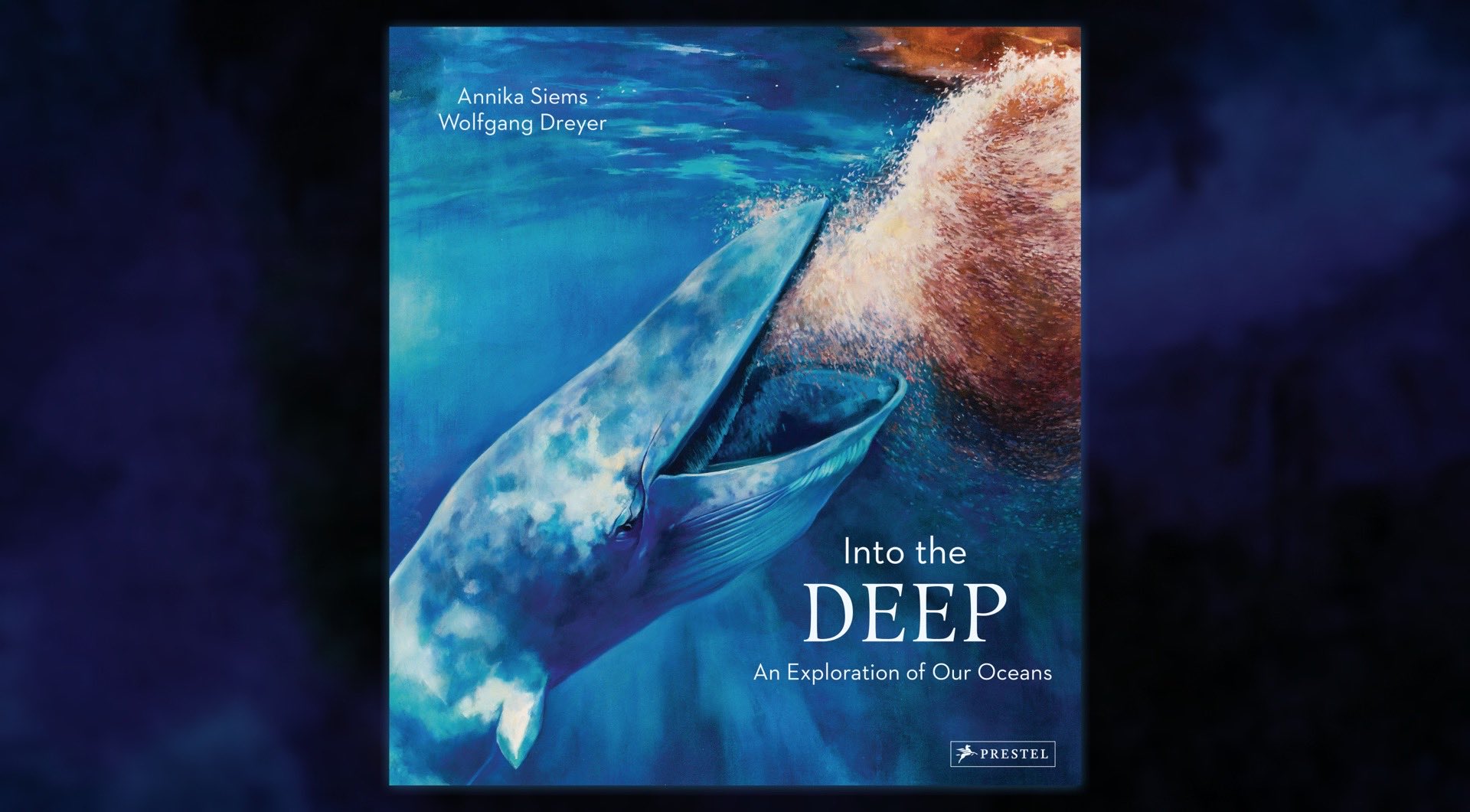 'Into the Deep: An Exploration of Our Oceans' by Wolfgang Dreyer and Annika Siems
Unlike so many run-of-the-mill children's books about the ocean — which tend to focus on presenting marine creatures in a more…shall we say, 'PR-friendly' way — Wolfgang Dreyer and Annika Siems' Into the Deep: An Exploration of Our Oceans takes readers on a stranger and more fascinating "submarine" journey to the deepest, murkiest depths of the sea, where dwell the most otherwordly and scariest ocean inhabitants.
From the description:
Immerse yourself in a strange and beautiful world as you journey from the beach to the depths of the ocean floor.

Beneath the surface of the ocean lies a mysterious and astounding world that few people ever get to see. This book merges breathtaking art with the latest scientific research to take readers on a fantastic voyage on the submarine Marine Snow, where they meet blue whales, vampire squid, viper fish, and a giant sea spider. They'll learn about bioluminescence, Radiolaria, and coral reefs, discovering incredible facts about the marine world.

Annika Siems's illustrations vibrate with color and detail, even as they convey the mystery of a place with scant natural light. From the smallest plankton magnified by thousands, to the most enormous whale, captured on a single page, the sea's denizens are recreated with spectacular precision and artistry.

Marine biologist Wolfgang Dreyer's text brings the ocean to life–whether he's describing a transparent jellyfish or the way colors disappear from view as you descend to the ocean floor. A feast for the eye and the mind, this stunning book helps us comprehend a massive, mostly unfamiliar part of our world–one that flourishes with life and beauty.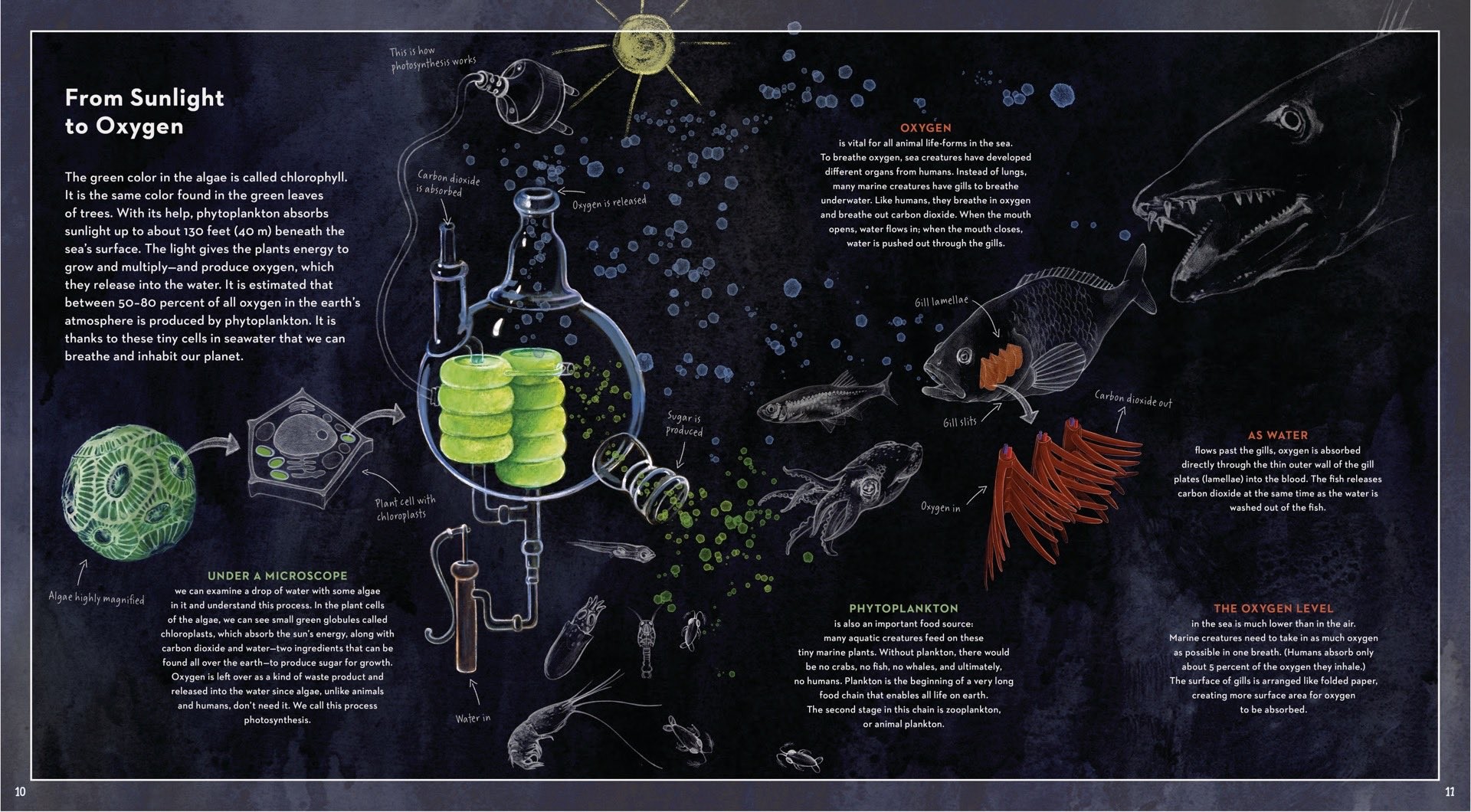 Reading this book is like taking an underwater excursion with an actual marine biologist to explain all the odd pheomena you encounter along the way. Annika Siems' oil-painted illustrations are just as much the star of the show though, because they bring the book's many informative facts and tidbits to life in stunning detail.
Into the Deep is a gem of a book that needs to go on your science-interested kid's reading list ASAP. Get it for $17 on Amazon. 🐋