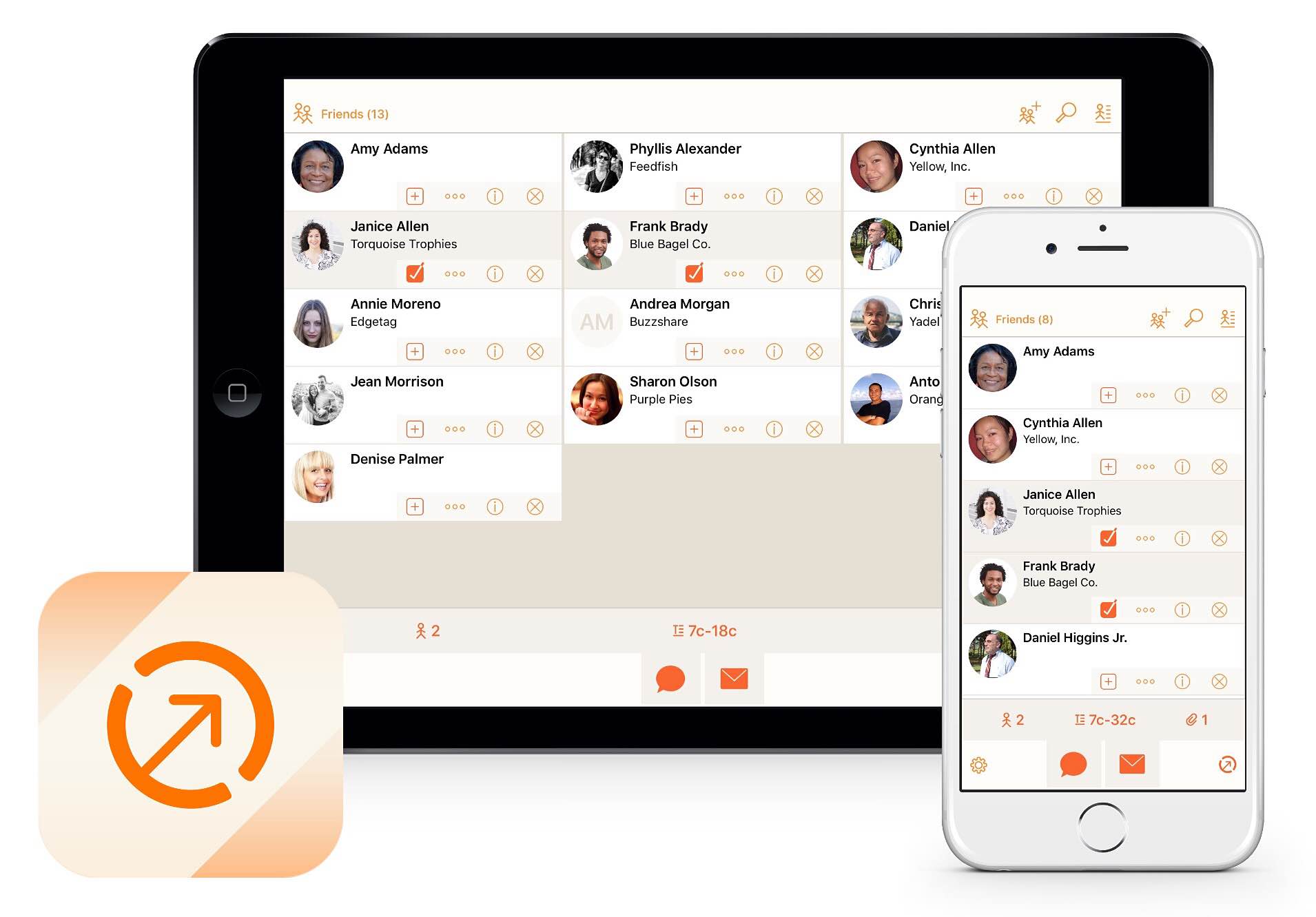 Interact — A New and Powerful Group Contact Manager for iOS
Before I talk about Interact, the new iOS contact-management app from Greg "Agile Tortoise" Pierce — maker of the excellent Drafts — it seems appropriate to quote Phillip Gruneich of One Tap Less:
Apple provides apps for most of our necessities; they're not extraordinary, but get the job done until a better one comes along and empowers us, the users, to get more done. Fantastical did that for the Calendar and now Interact, the newest app by Agile Tortoise, will do it for your Contacts.

[…]

Interact is like someone attached a jetpack to iOS Contacts and turned it on, overall a great enhancement aiding the worst parts of contact management.
That comparison with Fantastical is pretty strong, but I agree with him. As he points out in that review, Interact is essentially a different interface for viewing and (ahem) interacting with the iOS Contacts.app database, much as Fantastical does for Calendar.app.
With Interact you can create, delete, and manage contact groups more quickly and flexibly than you could with the built-in Contacts app. Plus, with a single tap it lets you send messages to a single contact or an entire group of people, and you can even include photos and documents from apps like Dropbox, iCloud Drive, Box, and more.
The coolest feature to me though is the natural language-parsing Scratchpad for creating new contacts. It identifies names, emails, phone numbers, addresses, and other details from plain text, then automatically sorts them into their proper contact fields. So yeah, that Fantastical comparison is pretty apt.
Get Interact for $5 on the iOS App Store.