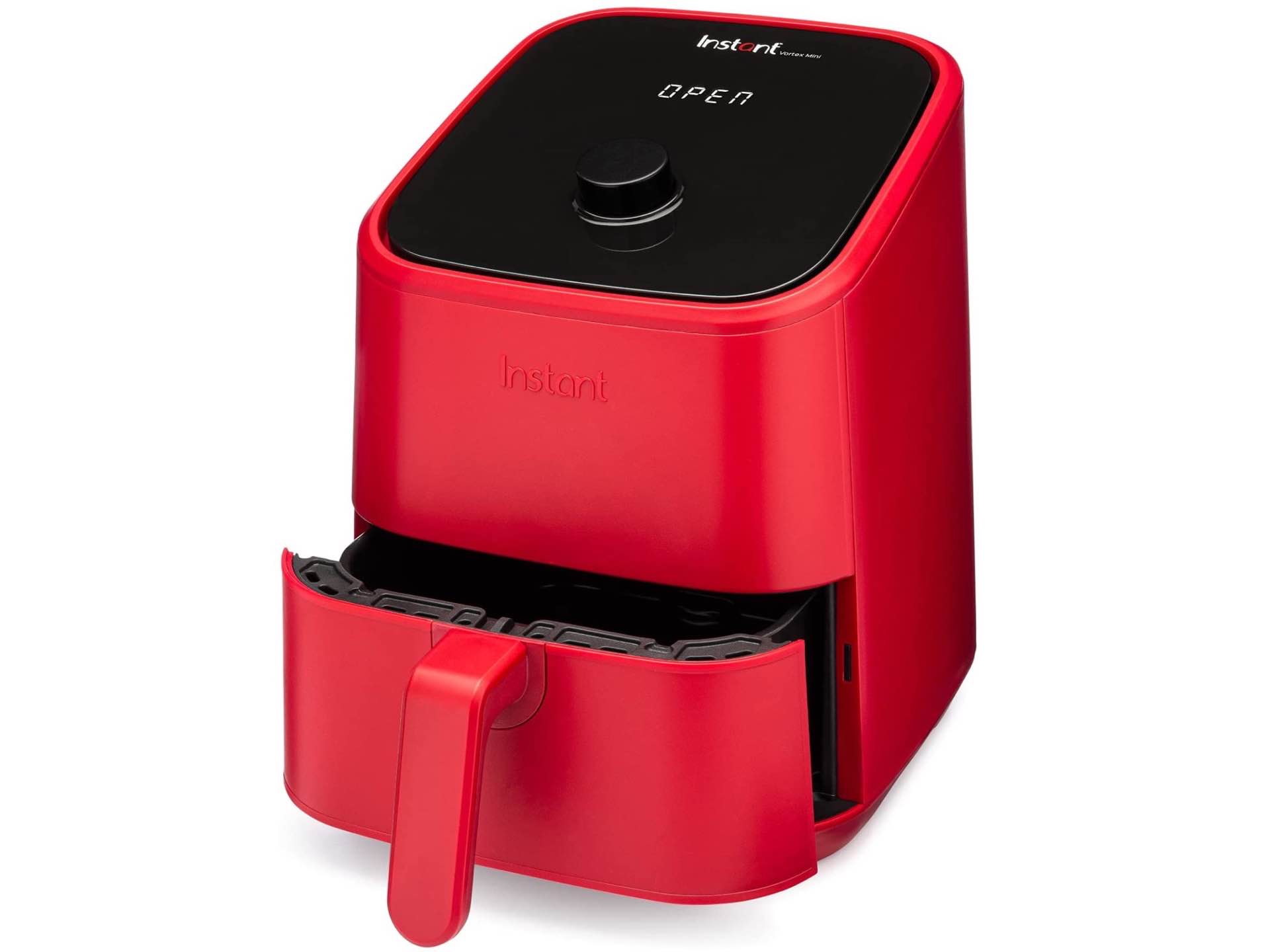 Instant-Brand "Vortex Mini" 2-Quart Air Fryer
Look, if you're in the market for an air fryer, our top pick is still the NuWave Brio. But if you don't need extra bells and whistles and you want to save yourself some money, the Vortex Mini, made by the same company behind the famed Instant Pot — and yeah, the accompanying Air Fryer Lid — is a solid choice.
I've been using one of these for the past month, and I can attest that while the 2-quart capacity seems like it'd be a real downgrade from the Brio, for my small family it's been more than capable of cranking out awesome sweet potato fries, perfectly cooked biscuits, and more. Even when I've had to do multiple batches of things, the cook time on each of them is so short that it hasn't been a big deal at all. Just don't expect to roast an entire chicken in it at once (although, you can apparently do a quarter of one; I look forward to trying that soon).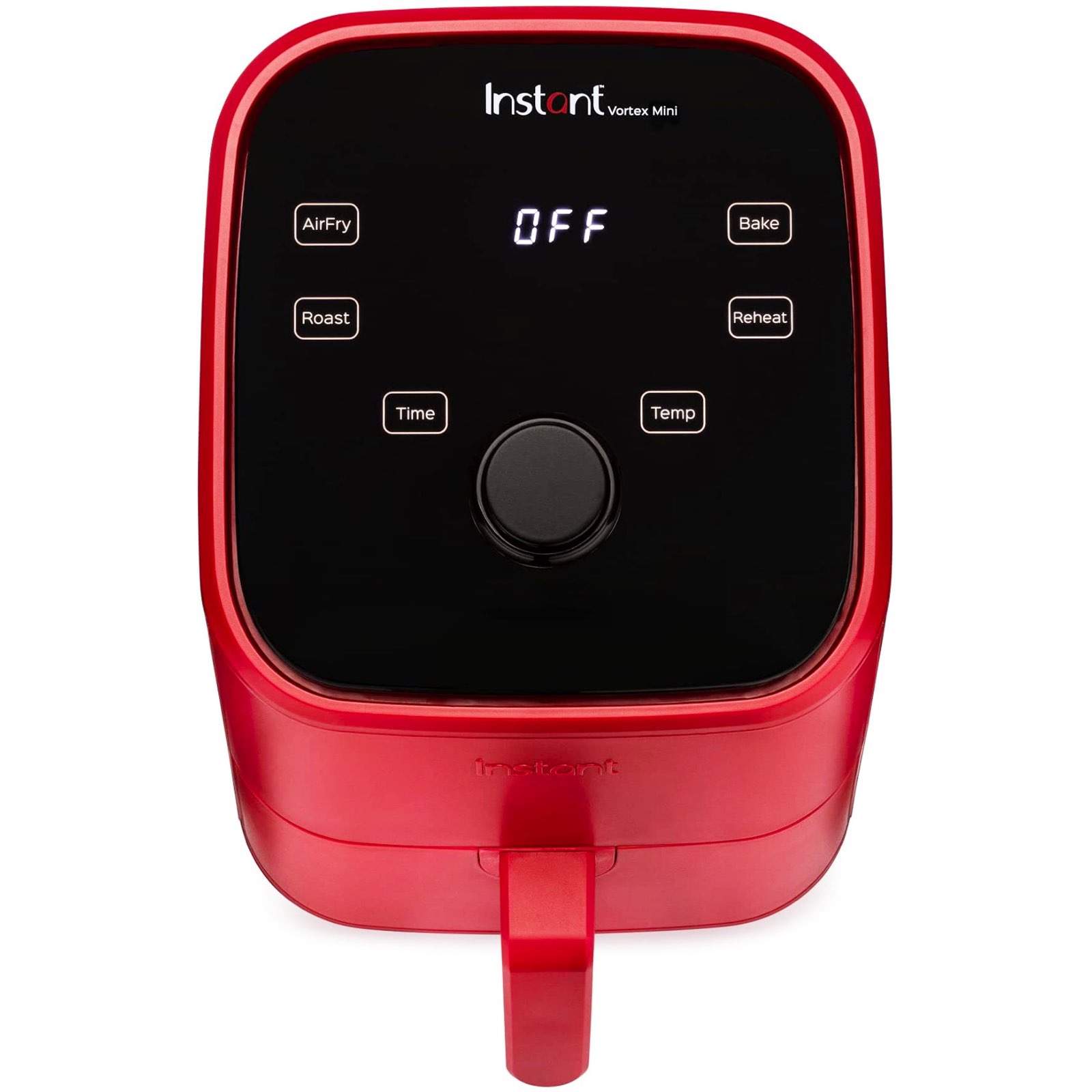 Using it is real easy, too. On top you have touch buttons for functions like Air Fry, Bake, Roast, and Reheat — which, to my understanding, are really just time + temp presets that you can adjust at will. You can also simply set a cook time and temperature manually with those respective buttons. It's all very straightforward. It even reminds you to flip/toss the food halfway through cooking.
Get the Vortex Mini air fryer for $50 on Amazon in your choice of red, black, white, or aqua.