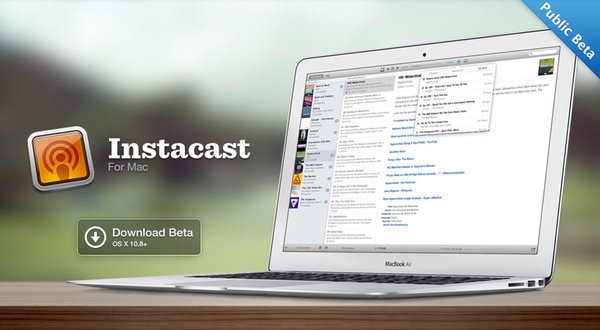 Instacast for Mac Beta
I listen to a lot of podcasts, but as my commute to work isn't very long, I often find myself listening to shows at my desk. As I use Instacast 3 on my iPhone, listening at my desk involves headphones or hooking up my phone to my speakers.
With the new beta of Instacast for Mac, I can pause my iPhone, and after a quick sync via Vemedio's server, I can hit play on my Mac, right where I left out.
While it's free during this testing period, I haven't come across any major bugs. The app is polished and runs well. Go check it out.