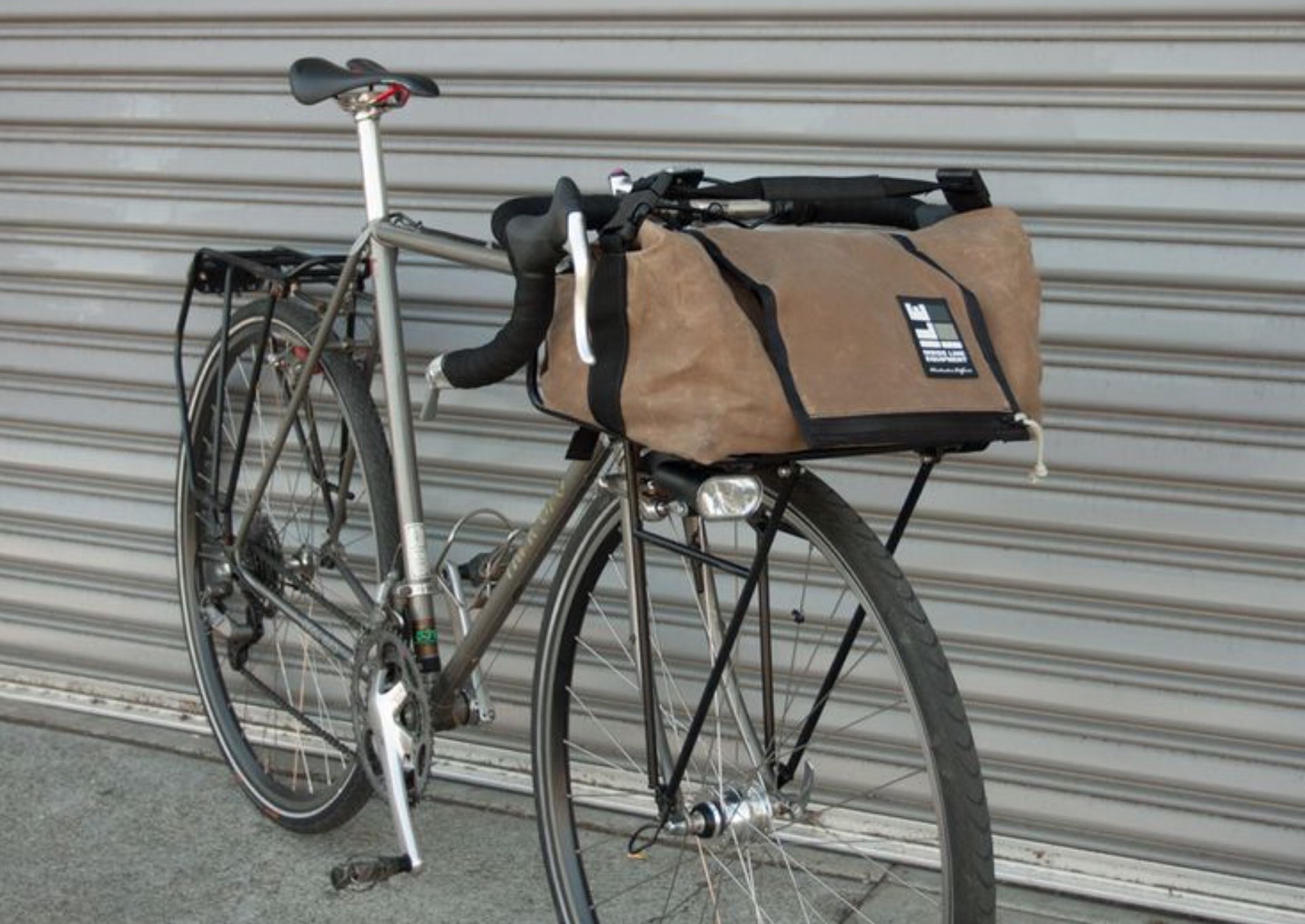 Inside Line Equipment Porteur Rackbag
There aren't many bags for porteur-style bike front racks that work well with drop handlebars, but ILE's Porteur Rackbag gets it right.
This 42-liter roll-top bag is made from your choice of waxed cotton canvas or cordura nylon, with a weatherproof vinyl interior that will keep your stuff surprisingly dry in just about any weather. It fits most porteur rack styles/dimensions, and has a stiff padded base to maintain structure while clipped onto the rack. Its two large rear-facing pockets (pictured below) are great for holding items you might need easy access to, such as your phone, a snack or two, and/or a standard-sized bike lock.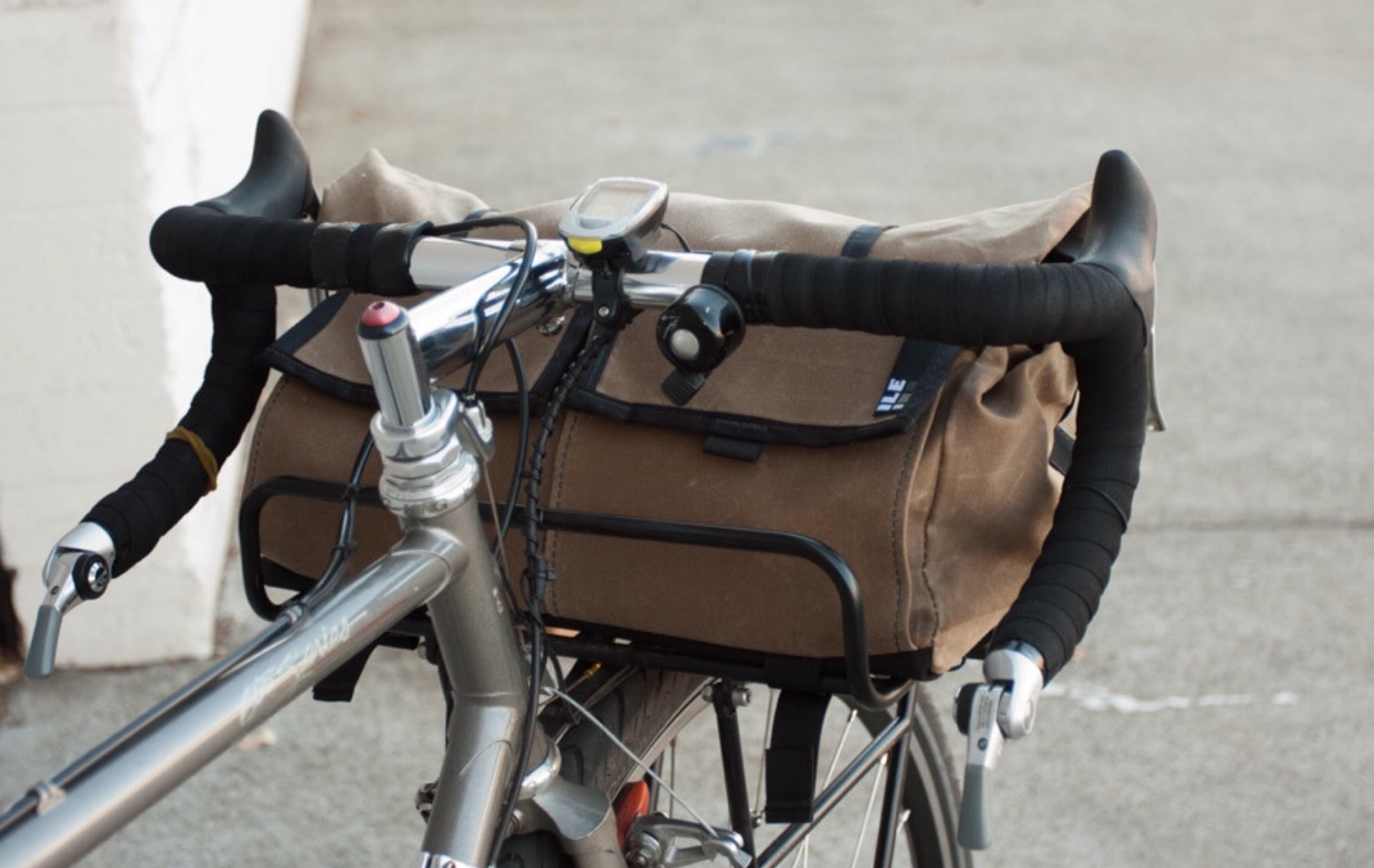 What's most impressive of all is that, as noted by Constance Winters of Lovely Bicycle, even with its large capacity, the Porteur Rackbag can still clear enough room in most cases for your hands to grip a drop handlebar comfortably and without interference. This obviously depends on your bike's specific setup — such as the narrowness and height of the drop bar — along with the size of your hands and their position while riding.
Get the Porteur Rackbag for $160 at Inside Line Equipment. They've got a variety of colors to choose from.