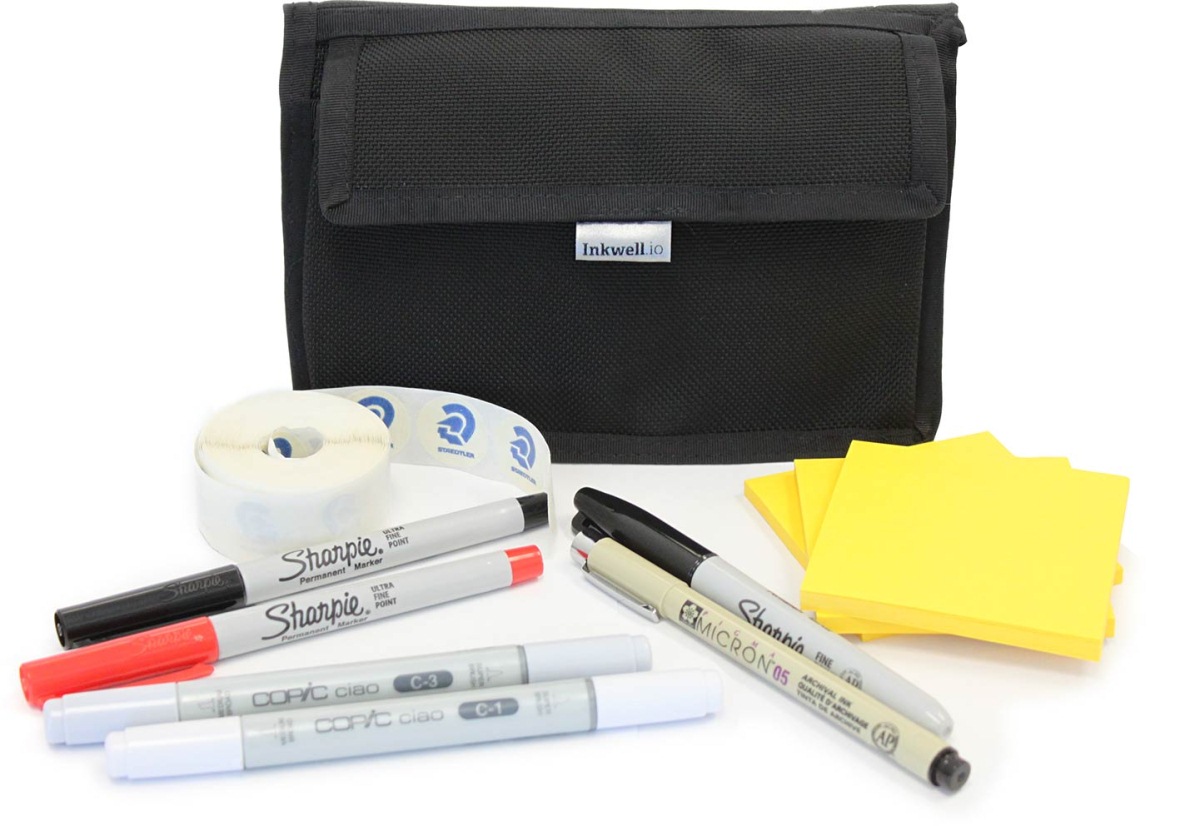 Inkwell Sketch Kit
The Inkwell is a sketching kit made just for app- and web designers. It's got the essential tools one needs to put together an awesome UI wireframe:
Hand-crafted bag
Copic C-1 marker
Copic C-3 marker
Micron 05 pen
Sharpie fine point marker
2 Sharpie ultra fine point pens (1 red, 1 black)
3 Post-it pads
250 Architecture dots
The kit is currently on sale for $49/each as of this writing (normally $69). They also take bulk orders.