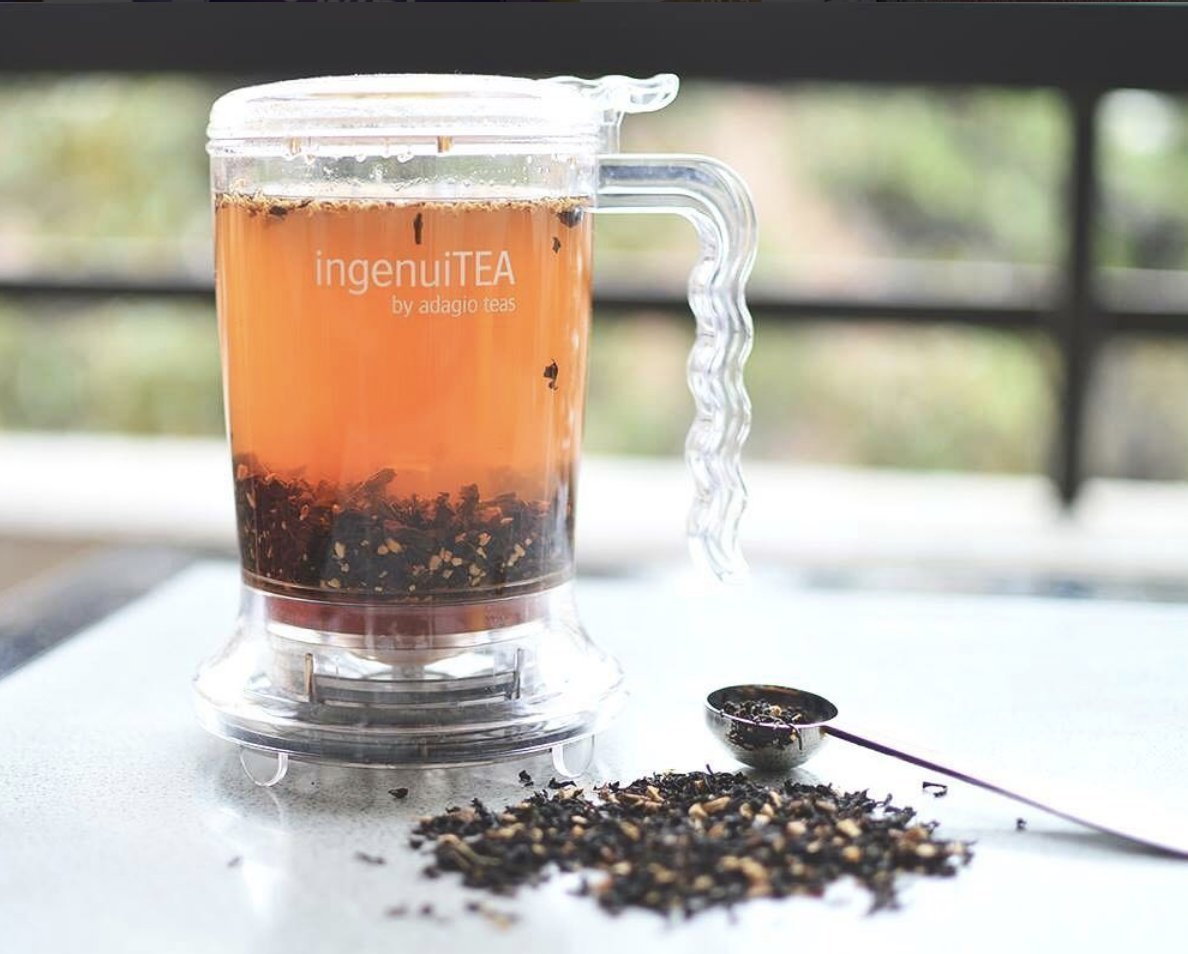 IngenuiTEA Bottom-Dispensing Teapot
If you prefer the aromas and flavors of loose leaf teas over their bagged counterparts, you'll appreciate the contraption I'm about to point out. The IngenuiTEA teapot by Adagio Teas makes the brewing process super easy:
Add your tea leaves and hot water.
When it's finished brewing, place the teapot atop your drinking vessel of choice.
The rim of your cup lifts a rubber seal underneath the teapot, allowing tea to pour through the mesh filter while the leaves are retained in the teapot.
The company's short promo video shows it in action:
It really doesn't get any more convenient. Another plus is that compared to a tea ball or other infuser, the IngenuiTEA gives the tea leaves room to fully bloom/unfold for maximum flavor extraction. It's also dishwasher safe, which is nice.
Get the IngenuiTEA teapot for $23 on Amazon.