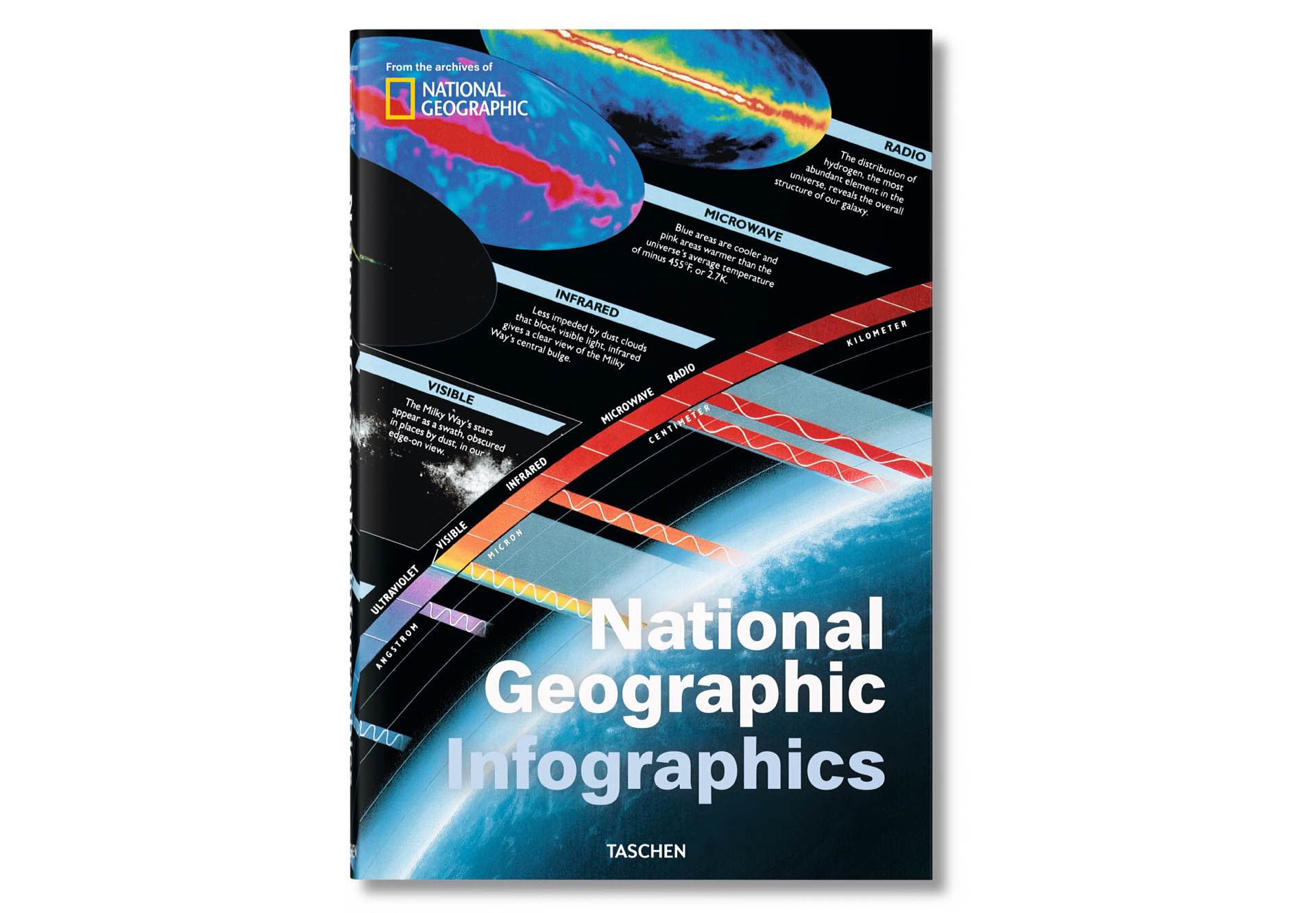 'Infographics' Book by National Geographic
Data visualization nerds, pay attention: A few months ago National Geographic released their book, Infographics, which compiles 128 years (!) of the magazine's best infographics into a single 480-page anthology. They're divided into seven sections, covering a wide breadth of material:
History
The Planet
Being Human
Animal World
World of Plants
Science and Technology
Space
From the book description:
Through [the book] we encounter the rise and fall of the Roman Empire, the mysterious origins of the Easter Island statues, Cleopatra's Alexandria and a history of Hawaiian surfboarding, all distilled in expert, accessible graphic form. We discover how our genetic patterns have been pieced together over the years or how hip-hop emerged as a cultural heavyweight; we get to grips with global warming, and explore our ever-expanding study of an ever-expanding universe.

With an essay by Nigel Holmes, charting the evolution of National Geographic over the decades and its pioneering use of graphics, as well as four fold-outs mimicking original pull-outs or inserts in the magazine, the book stands as a defining record of one of the world's best-known publications as much as it is a beautifully presented repository of discovery and learning.
This 10″ x 15″ hardcover is a perfect coffee table companion that you'll want to reference over and over. Get it for $56 at Amazon.