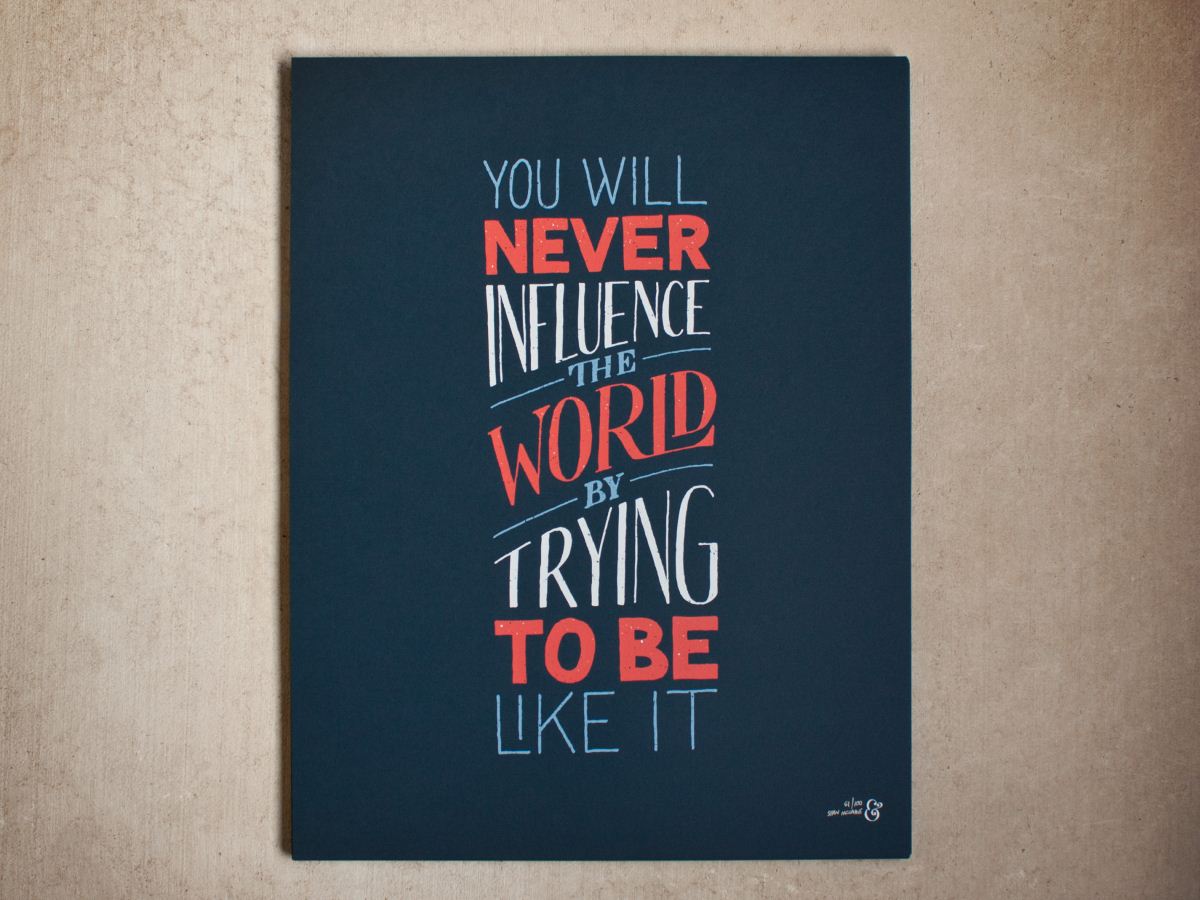 'Influence the World' Poster
Sean McCabe is a very talented hand-lettering artist and designer, and sells a number of awesome prints and other goodies. My favorite of the bunch is the 'Influence the World' poster, not just because it's beautiful, but also because it's a much-needed reminder for us to strive to find our own voice rather than merely follow the crowd. I recommend hanging it right above your workspace so that it's always within view.
This poster is $30 + shipping, and well worth the price because Sean puts a lot of care into his products, right down to doing all the packaging by hand.