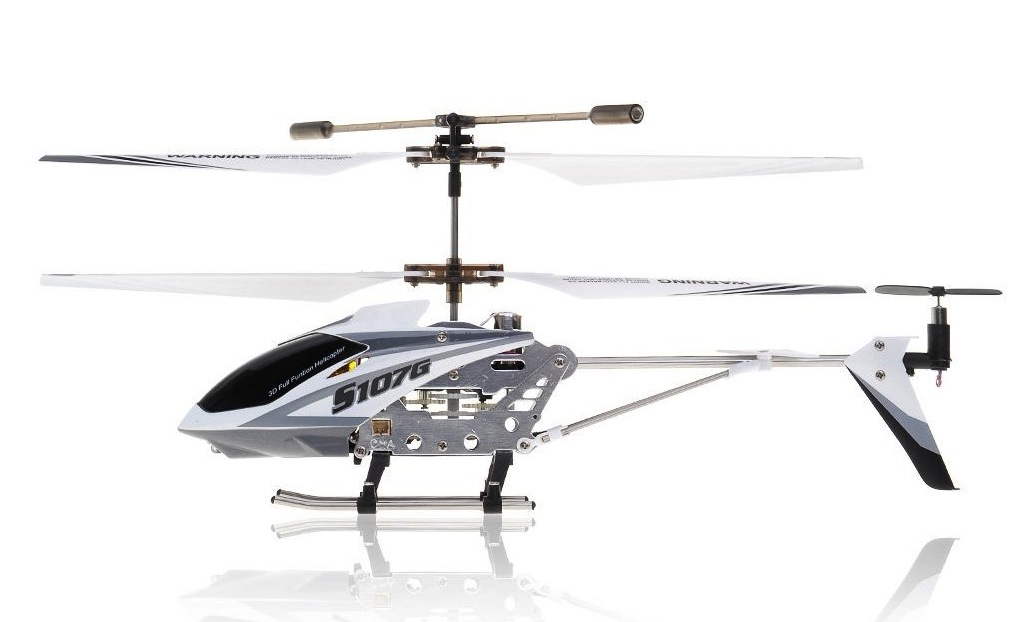 Syma Indoor Co-Axial R/C Helicopter
I'm a big believer in office toys, and the Syma 3 Channel S107/S107G Mini Indoor Co-Axial R/C Helicopter w/ Gyro is the funniest one I've ever had.
With a range of about thirty feet, this mini helicopter is great for zooming in and around cubicles, past meetings and through the breakroom. The helicopter charges via USB, and is small enough to store in a drawer. At just 8 ounces, it's lighter and less scary looking than its big brother, and fairly easy to control.
Don't forget the replacement parts kit. You're going to need them at first.